Helpful Things to Consider When Choosing a Legitimate Fishing Charter
The legitimate fishing charter you choose will determine your entire fishing trip. As long as you choose a charter led by a skilled captain and crew, then you can relax and feel assured that you're in good hands. Booking a legitimate fishing charter and captain will guarantee quality fishing time.
While you may not come home with a catch, you'll still have an awesome day out. Not to worry, as the captain will do their best to help you reel in a few fish for an excellent experience.
But before that happens, you first need to choose the best fishing charter based on your needs! Take a look at these things to consider to select a legitimate fishing charter in Destin.
What to Consider When Choosing a Legitimate Fishing Charter
Destin is a fantastic place with monster fish to reel in from their turquoise waters. So, how do you choose a legitimate fishing charter that can exceed expectations? Here are a few tips to follow: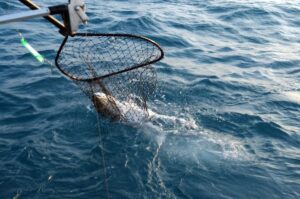 Price Shouldn't Be the Only Factor
We all want a great deal, where you pay way less than expected. However, there's such a thing as "too good of a deal." We hear many stories of people finding themselves on poor-quality, or even illegal, fishing charters because they chose the one with the lowest price.
Remember, you get what you pay for in a fishing charter. If you opt for the dirt-cheap option, you are more likely to end up disappointed. Below-market rates will suggest the vessel is old and requires repairs, the captain and crew receive low pay, or you'll have poor service from captains lacking knowledge of the waters or fishing techniques.
Worst case scenario, you are on an illegal charter with an unlicensed captain, which is a safety risk and can result in hefty fines or jail time!
As such, you should consider the price of fishing charters, but it shouldn't be the only factor. Cheap isn't always good, so find a fair deal with the captain while still ensuring a quality experience. This boils down to considering both price and the other factors we'll mention below.
Captain Experience
Many charter captains have decades of boating and fishing experience, though you'll also come across captains fairly new to the business. You'll also find captains who communicate comfortably and professionally for a better customer experience, whereas others may be less cordial. Moreover, you can find captains willing to share their fishing skills and teach you the ropes of the sport, especially to new anglers.
Because of the many different captains, you'll come across, it's important to choose legitimate fishing charters with a captain with a ton of experience, a great reputation, and a positive attitude. It isn't just about a captain holding a title and appropriate licenses, they must also know how to operate their boat, navigate to the best fishing spots, and help their clients whenever necessary.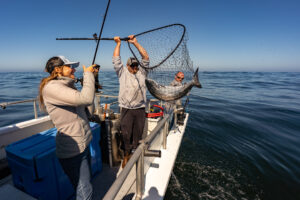 Charter Safety Precautions
There will be risks when heading out to the vast waters, regardless of how experienced the captain is. Many things can happen beyond your control, with accidents and unexpected events happening on the water. If they do, it's crucial that the charter and crew already have safety measures put in place and that they are well-communicated with you.
Before boarding the vessel, make sure the charter has life jackets and that the captain and crew are certified to perform first-aid and CPR. Moreover, the fishing charter must carry liability insurance.
Check Online
Before going fishing, you must start fishing online… Fishing for good charters, that is! The Internet is an amazing platform where you can find a community of anglers who share their reviews about fishing charters in Destin. You can check all these reviews from third-party review sites or social media groups about fishing.
That said, make sure you take all these reviews with a grain of salt, as some comments may be paid by the charters or trolls. For more accurate reviews, you can turn to family, friends, or colleagues who love to go fishing and have availed of charter services from Destin-based companies before.
You may want to book charters on a dock walk. This would occur when captains are selling their services as you walk along the docks. While this isn't always a bad choice, it's not recommended to book on the spot as you wouldn't have had time to conduct enough research. Always prioritize researching fishing charters before you pay to ensure their legality and sustainability!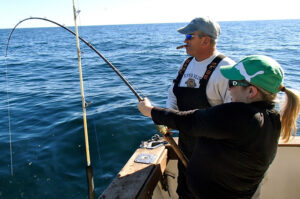 Ask About Equipment
A huge advantage to fishing charters is how they provide the equipment. You won't need to bring or purchase your own!
Of course, you'll still need to ask about the equipment and what's included with the rate. Ask about the tackle and techniques used during the trip so you know what to expect in terms of fish to catch. Some boats would troll, others will cast light tackle, while you can find charters that offer both. Choose one that uses your preferred fishing technique and equipment.
You can speak with the charter captain about your expectations of the trip, such as the fish you want to catch, your fishing skill level, how long you want to be out in the waters, and techniques you'd like to learn. The captain can do their best to plan the trip according to your wants.
Wrapping It Up
Before you book a legitimate fishing charter in Destin, you have to first do your research and speak with the captain to ensure your wants and needs can be met. Once you have done your due diligence and booked a fishing charter, the next step is to sit back and relax when the date of your fishing trip arrives!
If you haven't booked a fishing charter yet, do not worry. Contact us now and learn more about our services and available charters around Destin.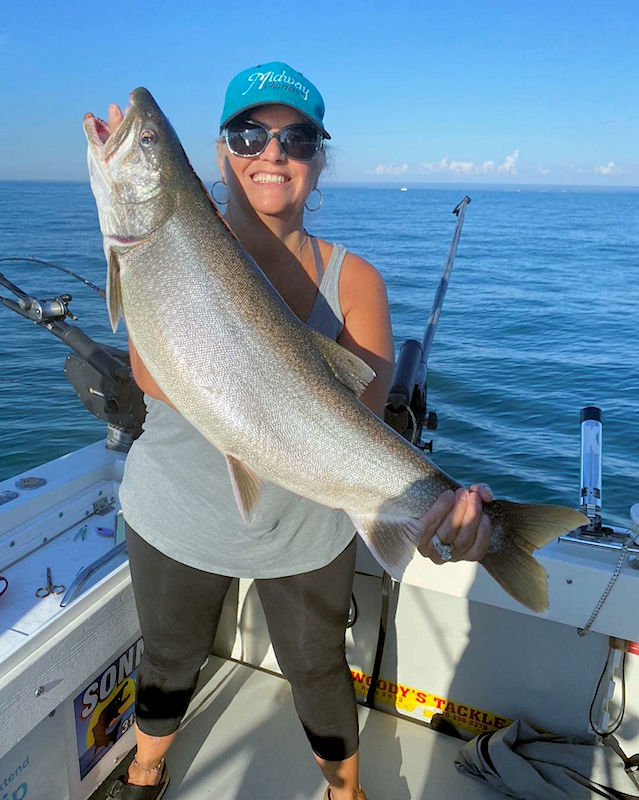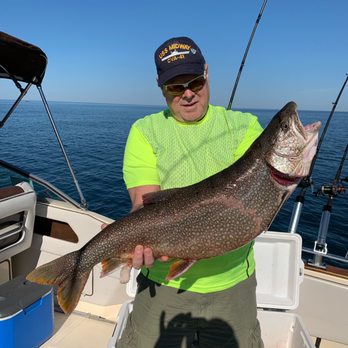 Book Your Fishing Charter