Destin Fl Fishing Blog
Did you know that Destin, Florida is one of the most popular fishing destinations in the whole world? It's well known for the fantastic opportunities for both inshore and offshore fishing. In addition, it boasts of one of the largest fishing charter fleets in the whole world. Our Destin fishing blog is aimed to be your go-to resource for everything you need to know about Destin fishing, travel, and activities. Please don'e hesitate to contact us is you have any questions or comments.
Learn More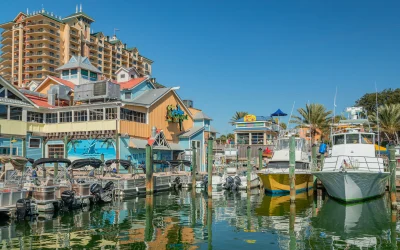 Why Should You Visit Destin, Florida?Nestled along the enchanting Gulf Coast of Florida, Destin stands as a true gem among beach destinations. Renowned for its pristine white-sand beaches, emerald-green waters, and a myriad of attractions, this idyllic city offers...
read more