Destin Fl Fishing Blog
Did you know that Destin, Florida is one of the most popular fishing destinations in the whole world? It's well known for the fantastic opportunities for both inshore and offshore fishing. In addition, it boasts of one of the largest fishing charter fleets in the whole world. Our Destin fishing blog is aimed to be your go-to resource for everything you need to know about Destin fishing, travel, and activities. Please don'e hesitate to contact us is you have any questions or comments.
Learn More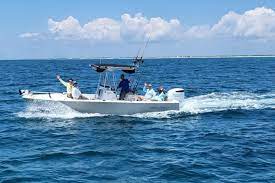 Exploring Destin's Backcountry Beauty Through Inshore Fishing ChartersNestled along the pristine coastline of Florida's Emerald Coast, Destin is a charming city known for its white sandy beaches, turquoise waters, and abundant marine life. While tourists flock to the...
read more