Destin, Florida fishing prices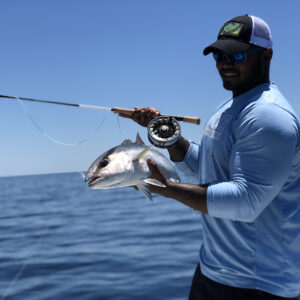 Destin Florida Sea Fly Fishing
Our Saltwater Fly Fishing adventures are meant to be fun!  We will stay nearshore in search of a variety of fish.
Up to 2 Anglers
6 Hours – $1080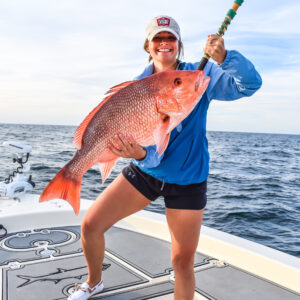 1-4 Anglers
5 Hours – $800
6-8 Hour Day $1080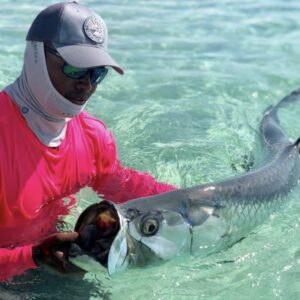 Destin Tarpon Fishing is seasonal, available only in May/June/July.  Cost and availability will vary, please inquire for more information. 
1-4 Anglers
6-8 Hour Day $1080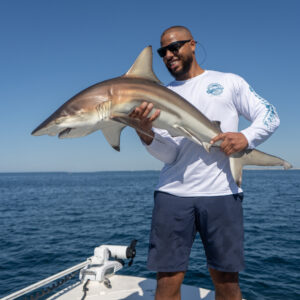 Feel the fight of a monster Shark during one of our Shark Fishing Trips!  We will target a variety of Sharks near and offshore to give you the fight of a lifetime, including Spinner Sharks, Bull Sharks, Tiger Sharks, etc.  All Sharks are catch and release only.
1-4 Anglers
4 Hours – $720
5 Hours – $900
6 Hours $1080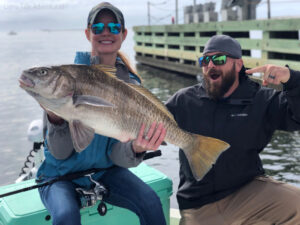 Go fishing in the Choctawhatchee Bay for Redfish, Speckled Trout, Black Drum, Bluefish and more.  The Bay as it is protected and not as rough as Gulf of Mexico.
1-4 Anglers
4 Hours – $720
5 Hours – $900
6 Hours $1080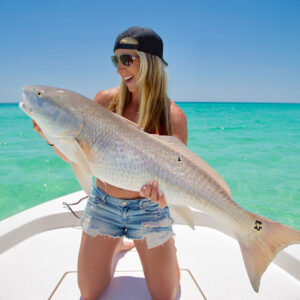 Destin, Florida Redfish Sight Fishing
Sight fishing trips are a whole new level of fishing!  Chase big Bull Reds along our Emerald Coast Beaches for a chance to catch a monster Redfish.  These beauties put up a great fight and are gorgeous out of the water.  Catch & release only!
1-4 Anglers
4 Hours – $720
5 Hours – $900
6 Hours $1080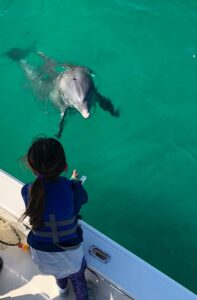 Destin, Florida Dolphin Tours
Get up close and personal on our evening Dolphin tours! For up to 2 hours, we will cruise the Gulf and the beach looking for our friendly local dolphins playing, jumping, and coming near the boat. A great option for the dolphin lovers who don't care to fish, or for kids who want a memorable experience.
​Payment Info
Accepted forms of payment: Cash, Check, PayPal, And all Major Credit Cards.
A $100.00 deposit is required to hold the date of your trip. If a trip is canceled by the captain you will receive a full refund.
Adventure deposits are non-refundable if canceled by the client.
You will receive a confirmation email from DFC in regards to pick-up time and location once the deposit is received.
Children under the age of 6 must wear a PFD (Life vest) while underway.
Group and corporate trips can be arranged. DFC Has a great network of guides to coordinate with to accommodate larges trips.
Any broken tackle is the responsibility of DFC.
Any rods and reels dropped overboard are the SOLE RESPONSIBILITY of the client!
​Preparing for the Trip
Be prepared for the fishing trip by bringing your own food and drinks as well as any other materials you may need, such as extra clothes and cameras. Make sure to check on the weather to dress appropriately, and use the bathroom before boarding the boat if the boat doesn't feature a toilet.
 Sea Sickness
Occasionally people experience sea sickness while fishing on the ocean. You can take precautionary measures against seasickness by taking Dramamine the night prior to your trip and then one hour before you leave the shore. Alternatively, you can look for Sea Sickness Bands in pharmacies. Refunds are not issued to guests who cancel during the trip because of seasickness.