DESTIN FLORIDA FISHING CHARTERS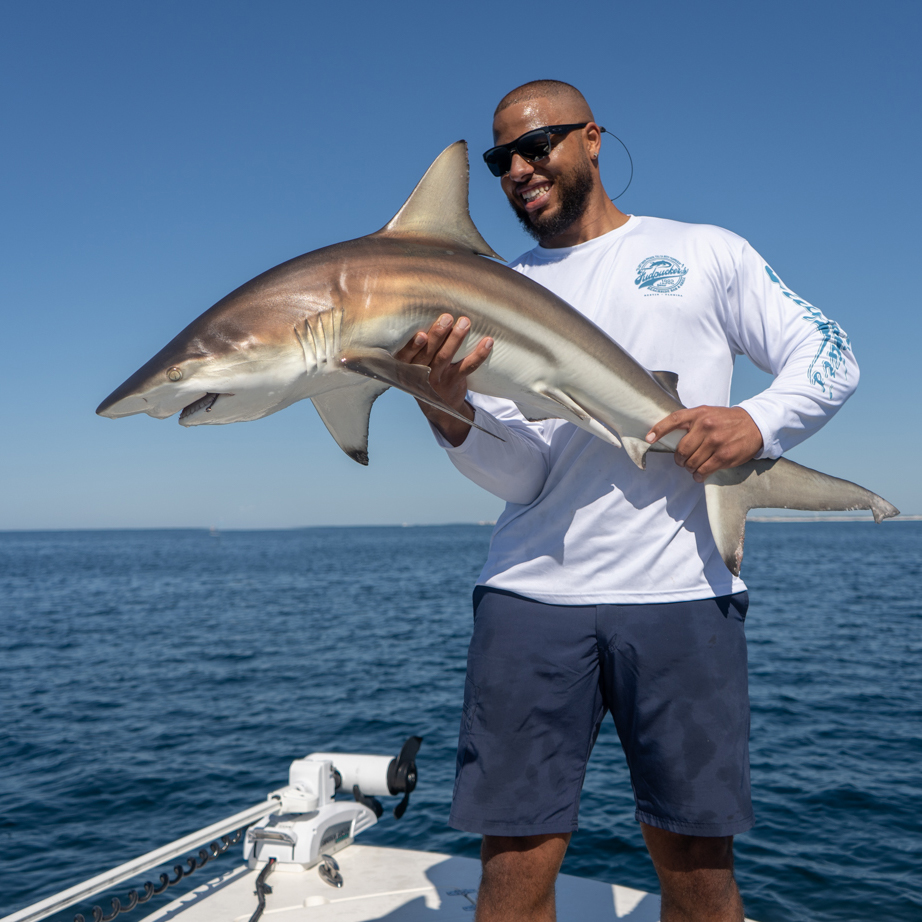 Destin Inshore Fishing Charters
Destin is one of the world's greatest locations for inshore fishing charters. There are a number of amazing fish species to target including the famous Redfish, Speckled Trout, Tarpon, Flounder, Snook, and more. One of the biggest benefits to an inshore fishing charter is the proximity to the port. Within minutes you can be on the water fishing. When doing an offshore charter, you often have an hour or more ride to get to your destination. In addition, inshore fishing charters don't have the famous problems with seasickness. You will be fishing on still, calm waters most of the time which is must better for kids and beginners. We are proud to connect you with the greatest inshore fishing charters Destin has to offer, so book today!
Destin, Florida Fishing Charters connects anglers with the best guides Destin has to offer at a great price.
We build and keep meaningful relationships with local fishing guides in Destin, Florida for both inshore and offshore fishing. You can expect to be hooked with an exceptional, coast-guard certified escort that will put you on the fish! To start, let us know when you would like to fish, how many guests will attend, and if you're after a specific type of sea creature. We will check guide availability and ensure you have the trip of a lifetime.
Destin Offshore Fishing Charters
Offshore fishing, also known as deep-sea fishing is a favorite of anglers visiting Destin. There are a variety of fish that can be caught in the great Gulf of Mexico, but some of the favorite are Mahi Mahi, Tuna, Cobia, and other sport fish like Marlin and Sailfish. Offshore fishing charters are not recommended for the faint of heart. Often they are longer charters that require a longer time to get out into the fishing waters. The seas are more rough so you should also prepare for the possibility of seasickness. The benefit of offshore charters is certainly the amazing fish that you can catch. Generally speaking you are in the hunt for larger fish that will put up the fight of a lifetime!
Why Choose Destin Florida for Your Next Fishing Adventure
Destin, Florida features amazing tourist attractions and wonders besides its beaches. It holds the title "World's Luckiest Fishing Village," and stays true to its label. People from all around the world flock to Destin to fish both onshore and offshore for a variety of beautiful ocean fish and the experience of a lifetime.
You can obtain a fishing license with ease from the Florida Fish and Wildlife Conservation Commission. It's quick and easy with their handy online portal. While visiting you can attend the fabulous Destin Seafood Festival, witness the famous Destin Fishing Rodeo every October, and hire one of our trustworthy inshore or offshore fishing charters to cater to your fishing adventure's needs.
Fishing isn't the only activity for you to enjoy while visiting Destin, if you're feeling adventurous, you can also tour around and visit the Destin Harbor Boardwalk, Destin History & Fish Museum, Destin Commons, Crab Island, and Henderson Beach State Park.
And when hunger strikes, you can check out Lulu's Destin, Dewey Destin's Seafood Restaurant or a number of other amazing eating establishments in the area. Destin boast of some of the most delicious seafood you can find anywhere in the world. Many of the inshore fishing charters are catch and release, so if you are more interested in keeping your fish for later eating, you may be more interested in one of the offshore fishing charters.
If you are looking for accomodations while staying in Destin, there are a number to choose from. The Zula Beach Vacation Homes, or Hilton Sandestin Beach Golf Resort & Spa are sure not to disapoint but they are not the only ones out there. There are many to choose from. Check out our blog about Places to Stay in Destin for more information about the places we recommend.