Destin FL Inshore Fishing Charters
Destin Florida inshore fishing charters are gaining popularity for all the right reasons. If you thought hitting the nature trails, golfing, and walking the Gulf of Mexico beaches are the only attractions and fun activities to do in Destin, Florida, you're dead wrong.
We're going to let you in on a secret.
Destin's one of the best places to go fishing and not only in northwest Florida but in the whole entire world!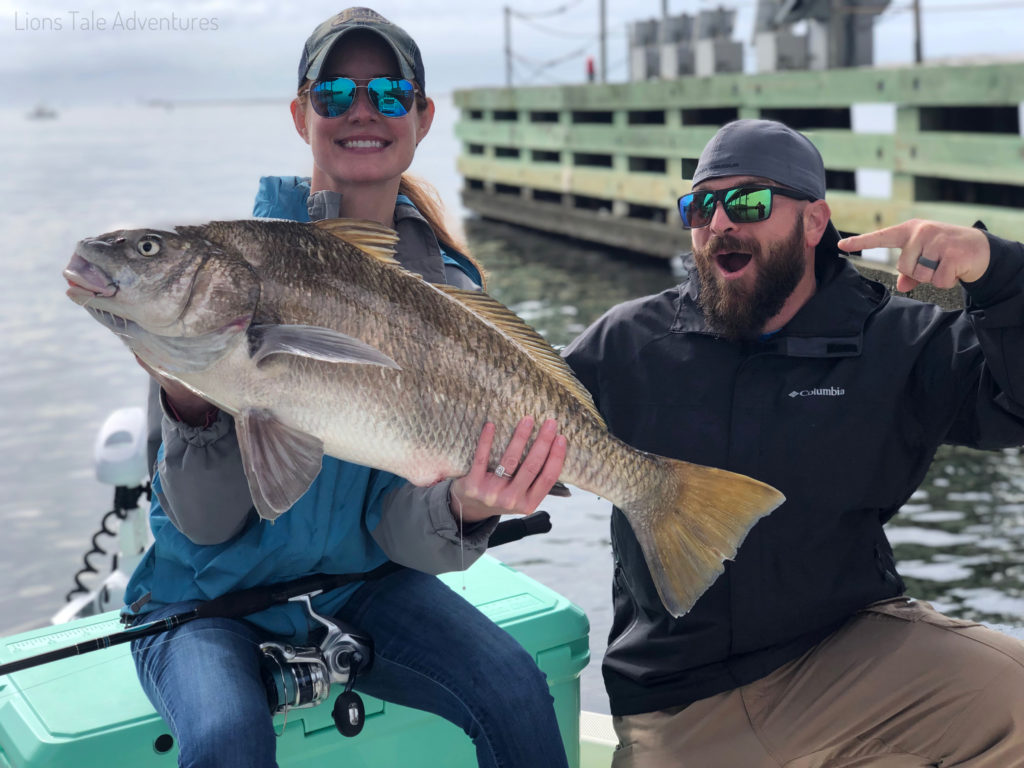 A great time to plan your getaway to Destin is around April or May. That's when the water is the warmest, coupled with conducive temperatures for fishing. Outside this period, you could be looking at chilly weather and freezing waters. Summertime would also be great. However, prepare to deal with massive crowds at the beach, not to mention peak prices for activities that you'll have to consider as you plan your vacation budget.
But before you get down to the sunshine state, book a fishing expedition with a guide who knows all the top fishing spots in Destin. Better yet, one who's a one-stop-shop for all things fishing in Destin. You and your family or fishing buddies will need accommodation, fishing gear, a boat, a fishing license, and a hell of a fishing chaperon.
Are you looking for a jaw-dropping destination for your next fishing trip? You better settle on Destin, Florida. And before making the trip, be sure to schedule a fishing charter with Destin Florida Inshore Fishing Charters.
Don't let the name fool you. Destin Florida Fishing Charters not only deals in inshore fishing charters. They also specialize in guiding fishing enthusiasts on nearshore and offshore fishing expeditions.
The fishing adventure company works by establishing mutual relationships with the top-of-the-cream fishing guides in the Destin area of Florida. They act as the link between anglers and fishing experts.
These experts are well vast with the types of fish available and the best places for fishing so that you have a better shot at catching the fish. Plus, the fishing escorts are bonafide coast guards. What could go wrong out at sea when you're in the company of such talent?
They'll check their fishing charter calendar and match you with the best guide possible based on your requirements, subject to the guide's availability.
So, are you ready to hit the Okaloosa Island Pier, 100-Fathom Curve, East Pass Jetties, among other famed fishing spots in Florida? Destin Inshore Fishing Charters is here to make your ideal fishing excursion a reality.
Why choose Destin for your next inshore fishing?
Amazing fishing
Getting on a fishing charter is all about the thrill and experience. Rather than roam the coastal waters trying to figure out fishing sites on your own, get on a fishing tour with the professionals.
That's precisely what an inshore fishing charter offers you. Destin even goes by the moniker "The world's luckiest fishing village." Fishermen and women on a fishing trip in Destin have lots of opportunities for nearshore and inshore fishing.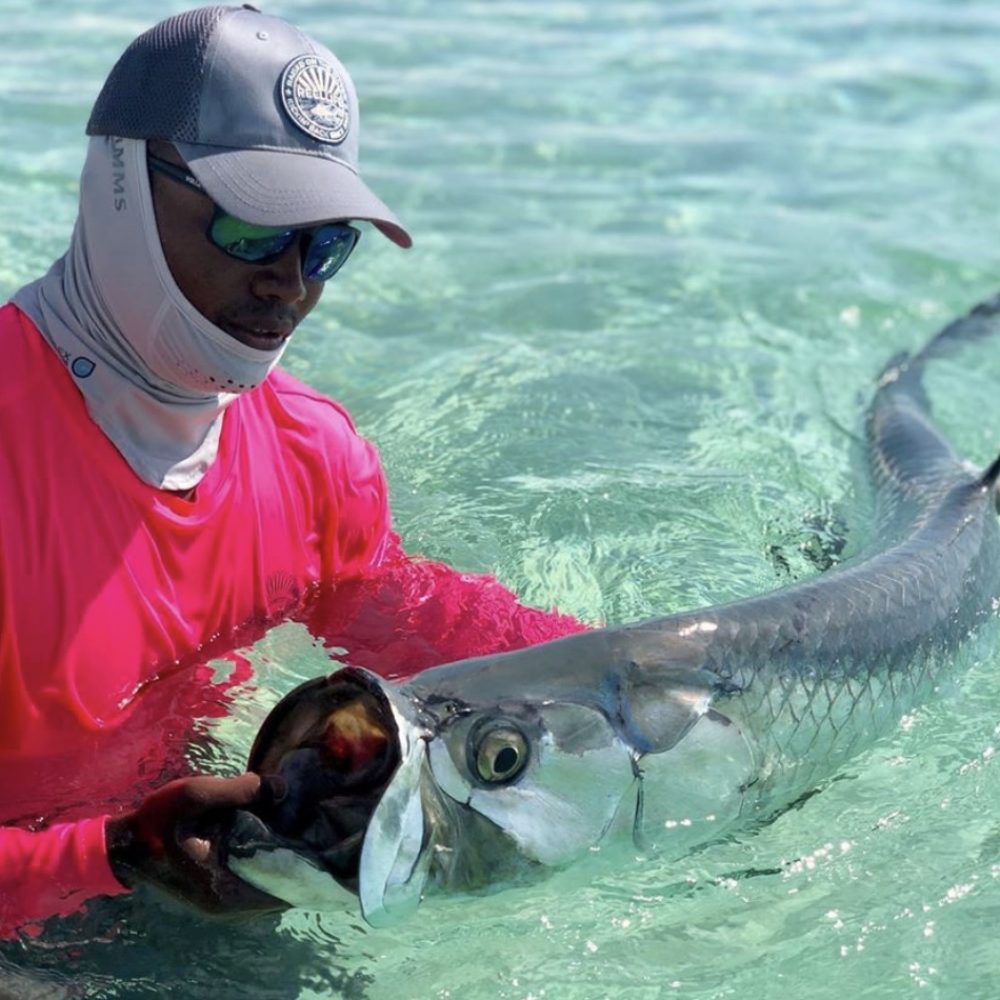 Destin has lengthy coastlines full of sea life and plenty of options for fishing in both shallow and flat waters. The droves of fish coupled with the vast Destin fishing charters scene make for a fantastic fishing experience.

Great weather
Despite being in the sunshine state, Destin isn't sunny throughout the year. Gentle winters and hot summers, that's probably the best way to describe Destin's weather. The average temperatures can easily reach the mid-60s and 70s, save for a few days in summer when it's extremely hot.
Other than that, temperatures are great all year round.
Great variety of fish.
They don't call it the world's luckiest fishing village for the sake of it. Destin's got various fish species hence the many coastal fishing spots in its waters.
You can reserve a fishing charter to catch sharks, amberjack, trout, tuna, barracuda, Mahi Mahi, cobia, grouper, mackerel, etc.
Experienced charter fleet
The strength of Destin Florida Inshore Fishing Charters lies in its business model. You can never go wrong with building sustainable business relationships.
By partnering with the foremost fishing guides in Florida, Destin Florida Inshore Fishing Charters can provide top-of-the-range fishing tours for almost all types of fish in the Destin fishing salt-and-freshwater fishing zones.
They don't just do the guide. The fishing charters avail the fishing equipment and gear for the specific type of fish you're after. You can do a redfish charter, a snapper charter, a shark charter, among other types of fishing charters.
Fish to catch while inshore fishing in Destin
You already know that there's an abundance of fish to hook and bring aboard your chartered vessel while fishing in Destin. There is practically a fish-type for every angler. Here are a few varieties of Destin inshore fish you can look forward to as you plan your next fishing charter:

Redfish
The redfish is also called the red drum, puppy drum, spot tail, channel bass, or just red. It's one of the more prevalent fish species in the Gulf of Mexico, spreading over the vast Florida to Mexico region. It gets its name from its copper-colored scales.

Speckled Trout
The speckled or spotted trout happens to be a top target for many sport and recreational fishermen. The saltwater fish swims the estuaries of the southern United States in Florida along the coasts of Destin.

Tarpon
The tarpon is one massive fish. It's slow-growing and roams the estuaries and lagoons of the indo-pacific, including Florida in the United States.

Sharks
The inshore waters of Destin accommodate a diverse group of sharks. Examples are the blacktip reef, bonnethead, hammerheads, nurse sharks, and tiger sharks.

Grouper
Similar to tarpons, these are large fish. They are heavily built saltwater fish with giant mouths. They fancy Florida flats and shallows where they like to hide in coral and artificial reefs. In Destin, anglers are likely to come across the gag, red, black, and goliath groupers.
By the way, fishing licenses don't allow bagging of goliath groupers, so these are what fishing guides call catch and release only.

Amberjack Tuna
Amberjack is not a part of the tuna fish family. So amberjack tuna is a marketing gimmick by seafood handlers. Amberjack's more of a game fish than seafood.
In Destin, anglers should hunt amberjacks on the coastal inshore and seamounts to increase the chances of catching one.

Cobia
This warm water fish also goes by black kingfish, black bonito, lemonfish, and black salmon. It makes for a great fish delicacy.
The fish are darkish-brown like warm waters are a perfect target for inshore anglers to target and catch.
The types of inshore fishing
Inshore fishing means that you're within shoreline distance. The inshore area could also mean an estuary of a saltwater bay close to but not in direct contact with the ocean surf.
Anglers on inshore fishing charters rely on their guides to identify fish-rich spots like flats, islands, jetties, piers, and rocky shorelines where they can cast their fishing rods. Inshore fishing spots are usually suitable for hooking fish and reeling it in without much of a tackle.

Sight fishing
As a sight fisher, you see the fish first, then attempt to persuade it to go for your bait, lure or fly before yanking it on the fishing line and pulling it onboard.
It's not as easy as it sounds or as easy as an experienced sight angler may make it look. It would be great if the winds aren't blowing too fast and the waters are clear enough to see the fish regardless of size. In the case of murky waters, make sure your inshore fishing charter comes with some decent quality polarized glasses as part of the charter package.

Fly fishing
The concept of fly fishing uses a custom-made fly to entice fish. You'll need the fly (these come in all shapes and sizes), a reel, and a specified weight-line.
The specially designed weight at the end of a fly fishing line carries the hook and fly through the air as you cast the line.
Once a fish latches onto the hook and fly, that's your cue to reel it in and secure your catch.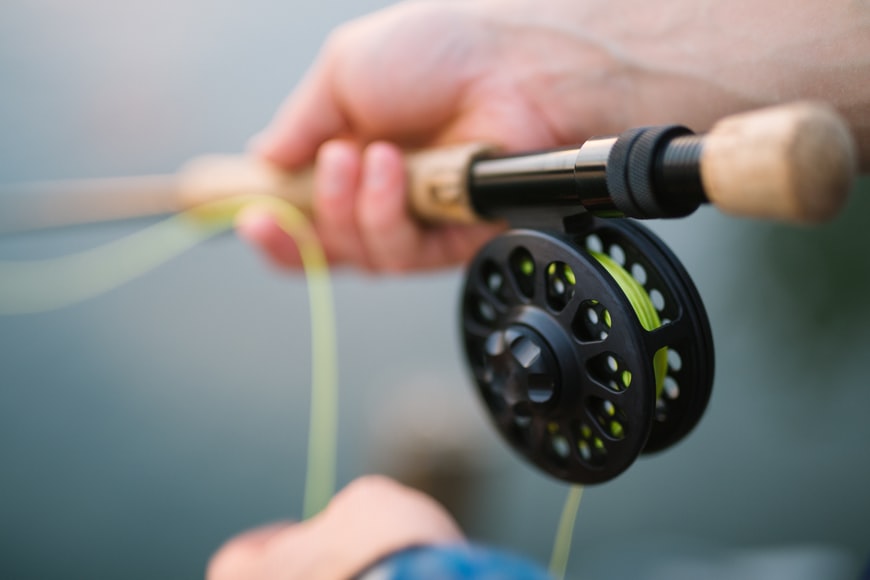 Bait fishing
Fishing with bait is pretty much similar to fly fishing. The only difference is that instead of a fly, you'll use bait to trick fish. The other notable difference is that the bait tied to the end of the fishing line adds to the casting distance when you're bait fishing.
Bait anglers also use a particular kind of fishing rod and reel to spin the bait and give fish the impression of live bait. The fish takes the bait, bites onto the hook, and into a trap. The angler then brings the fish onboard using a landing net. Use a pair of forceps to unhook your catch from the fishing hook.
Lure fishing
Lure fishing is practically bait fishing. With bait fishing, anglers can use dummy baits or live baits. Lure fishing exclusively uses artificial fishing baits. The human-made baits use vibration, motion, a flash of light, or even a shade of color to mimic live bait and lure fish.
This type of fishing is highly effective and rules out the flaws of fly, bait, sight fishing. You don't have to deal with smelly live bait or have to freeze it to preserve it longer if you'll be out fishing for a couple of days.
Fishing enthusiasts have various lures and tips for working with, such as topwater fishing with floating lures and surface poppers, trolling, jigging, and cast and retrieve lure fishing.
Other reasons to choose an inshore fishing charter
They are close (more time fishing)
Inshore fishing means that the fishing spot is relatively close to the shore. And with several corals and a small seamount-rich coastline, anglers could be spoilt for choice when it comes to fishing spots.
There're lots of benefits that come with the proximity to the shoreline that is inshore fishing. Inshore waters are roughly thirty feet deep, which requires light tackle when fishers are onboarding their catch. It doesn't matter whether it's a small grab or a sizable catch like a goliath grouper.
Anglers and guides don't have to worry about sailing back to shore like they would in the case of offshore and deep-sea fishing. So they can do more casting and use both live and dead bait to catch fish as they please. Time and the journey back to shore aren't much of an issue.
Additionally, inshore fishing is less laborious even to the guides. It doesn't require heavy equipment, gear, and nautical maps compared to deep-sea fishing.
Inshore fishing charters can facilitate consistent fishing trips without much interference during climate changes between fishing seasons of the year.
Calm water
Inshore waters are nothing like offshore and deep-sea terrain.  They tend to be calm, and catching fish in calm water isn't exactly the easiest thing to do. Because when the waters are calm, the fishes' senses are on high alert.
They can see you approaching and lurking over them; they can distinguish between live and dead bait. All these factors make it difficult for you to bag a fish.
That's where the inshore fishing charters come in. A professional fishing chaperon will impact their skills and experience to help you identify fishing spots in calm waters. For instance, they tell you what type of fishing to do, depending on the fish you want to bag.
They'll show you how to maneuver the heightened senses of fish in calm waters so that you get back to shore with a catch or two.
A large variety of fish
You probably don't know the types of fish species available in a particular fishing destination, especially if it's your first fishing vacation there.
Why not enlist the services of a local inshore fishing charter to make your fishing experience a bit more enjoyable and adventurous?
Even if you are an avid angler, you're not a certified fishing guide and might not be able to tell the best fishing season or know how to identify a fishing zone, spot, and apply for a salt-or-freshwater state fishing license.
A large variety of fish means that the inshore charter has a dedicated guide for every type of fish variety, which tailor-makes and personalizes the inshore fishing charter services you get.
Avoid the stress and let the inshore fishing charter take care of that for you.
Why choose Destin Florida Fishing Charters for your next inshore fishing?
Experienced guides
Experience and professionalism is the hallmark of a fishing charter, and Destin Florida Fishing Charters embodies this in their day-to-day operations.
The fishing expedition company collaborates with reputable fishing escorts who know the ins and outs of the fishing industry in Destin and the larger Florida area.
The quality customer experience starts right from when you place your booking call. Once they capture the details of your ultimate fishing charter, the matching process begins.
They find you a captain, a boat, and guides that will take you on the charter based on their availability and your specific charter requirements.
They go a step further to get a fishing license and arrange for your accommodation if you plan on spending a couple of days on the fishing charter.
The fishing adventure packages at Destin Florida Fishing Charters strive to satisfy anglers' unique needs. For instance, if you plan on going fishing as a family, a couple, or a group of friends, there are charters to meet those needs. So, whether you want a redfish sight-fishing trip with four of your friends or to take your sons to Florida on a shark catch and release thrill, Destin Florida Fishing Charters has got you covered.
Great variety of fishing opportunities
There's no fun in going on a fishing charter to sport fish or tour a thin variety of fish over and over again? That would be archaic. Destin Florida Fishing Charters gives you options. With the large family and types of fish in our lineup of fishing charters, there is more than enough fishing and touring for probably one straight week.
You can sight fish some tuna, go on a tour to see Florida dolphins, catch and release nurse sharks and still have many more charters left to explore.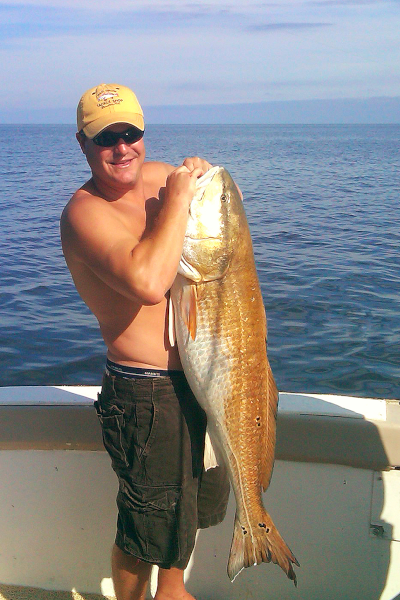 Beautiful scenery
Destin, Florida isn't just about fishing adventures. It's the world's luckiest fishing village and a fun city full of life too. Visitors and fishing adventurers can plan their fishing trips to coincide with the Destin Fishing Festival or the Fishing Rodeo.
Fishing vacationers can also see the sights and other attractions of Destin, such as the seafood restaurants and beach golf courses. There's also the Harbor boardwalk, the city's History and Fish Museum, Crab Island, and the Henderson Beach State Park. What a vibrant ambiance.
Book Your Fishing Charter