Everything You Need to Know About Destin Fishing Charters
There's no experience like a fishing charter! You get to have everything you need in a fishing trip and more, with a captain and crew navigating the waters and teaching you new tricks to catch fish. That's why you can find a ton of Destin fishing charters you can join or hire for private trips.
If it's your first time fishing and hearing the word "charter," we understand your hesitance. That's why this article will talk about what you should know about Destin fishing charters, so read on!
Everything You Need to Know About Destin Fishing Charters
For those who don't know what fishing charters are, this is a kind of excursion service offered by professional anglers and boat captains. They will bring charter guests out to a body of water for a specific period to catch various fish species.
Destin is one of the top fishing locations in Florida, and it makes sense to find numerous fishing charters and guides available. But remember, not all fishing charters are created equal! That's why you must learn about the factors to consider before you hire or join a charter.
These are the things you need to know about Destin fishing charters: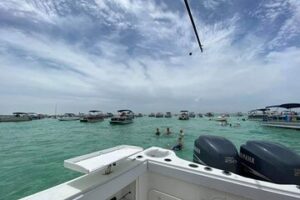 Type of Fishing Charter
For ocean fishing, there are three major types of Destin fishing charters:
Inshore Charters: These are trips within sheltered waters near land. Most of these trips are shorter than the other mentioned trips below. This is most recommended for first-timers and families with children. That said, even experienced anglers will enjoy, with many Destin gamefish found inshore.
Nearshore Charters: These trips would take you around the reefs and wrecks where you can reel in bottom fish. You will be in open waters so it will be a bit tougher, but beginners and children will still enjoy a crew helping them out.
Offshore Charters: Now, this is where experienced anglers can get an adventure! You'll be out deep into the open ocean where you'll be so far from land you can't see it. Serious sports fishing happens here, usually lasting all day long. Expect the waters to be rough and the fish to fight!
Where you fish will make all the difference, from the time, price, and the species you can catch. Everything about your fishing situation will change when you select a particular location, from the fishing technique to the species you'll catch. Make sure you choose one based on your experience and target species.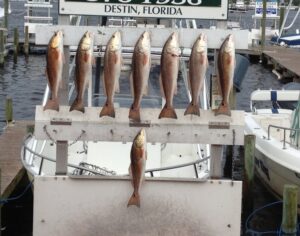 Are You Catching for Food or Sport?
This is another important decision to look into. What kind of fish are you targeting and what do you plan to do with your catch?
Are you looking for fun with the family? Fill your cooler for dinner? Have a trophy? Are you into sustainable fishing? Depending on your fishing goal, the trip and kind of fishing you'll do will change.
For instance, you're more focused on the kids having fun. Then a short inshore trip with a kid-friendly captain will be best. If you're more focused on having fish to catch for your next meal, then reef fishing charters will give you the bang for your buck.
When your goal is to test and hone your fishing skills, then you'll want to go for catch-and-release. If you plan to bring fish home (as long as it's within the rules of ODFW), then pack a cooler with you.
Shared or Private?
Another thing you must know about Destin fishing charters is that you have the option to join shared or private charters.
Shared charters are the more affordable option and are best recommended for those on a budget and who know how to fish. You can reel in fish at a cheaper price while meeting new people along the way. The downside is that the captain and crew are focused on other people around the boat as well, so if you're a beginner, you may feel a bit lost. Moreover, you don't get a say on where and how you'll fish.
On the other hand, private charters give you more flexibility and customized experiences. You can fish at your own pace and target your favored fish species. Plus, if you're not too skilled at fishing, the captain and crew will be there to focus on your experience, teaching the basics and helping you reel in fish. While it's more expensive than shared trips, you get what you pay for!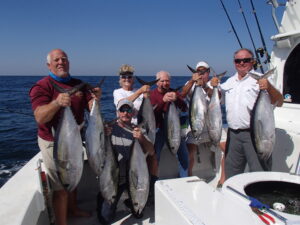 The Entire Cost
Just like purchasing items or availing services, the cost is a major factor. You'll want to know how much the fishing charter costs and what's included with it. Most charters will include a crew and fishing gear, along with boat amenities like a rest area and refreshments. Some fishing charters may not include food or fishing gear, which is worth looking into, so you know what exactly you're paying for.
Besides that, you must also know about any necessary requirements, such as deposits, contract agreements, and cancellation policies before committing to a fishing charter.
The Captain
It's crucial that the fishing charter you choose to engage with has an experienced charter captain with the competency, certifications, and skills. They must possess the appropriate fishing license in Destin and have excellent reviews from prior clients.
You must also speak with the captain prior to committing, so you can set expectations and know what the fishing trip will entail. This is an opportunity to see if the captain is a good fit for your needs, as you'll want someone friendly and easy to communicate and jive with for a fun trip.
Wrapping It Up
Hopefully, this article helped you learn a lot about Destin fishing charters. Now, the next step is selecting the best charter offering trips for your needs. In that case, don't hesitate to contact us!
We have a wide network of fishing charters and guides, offering top-notch services no matter your preference.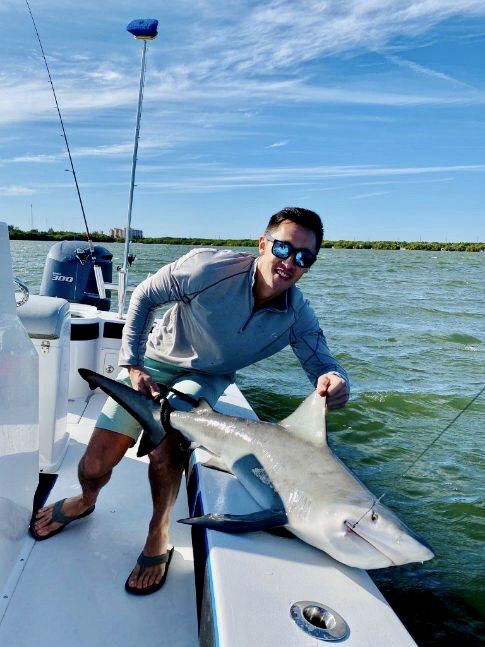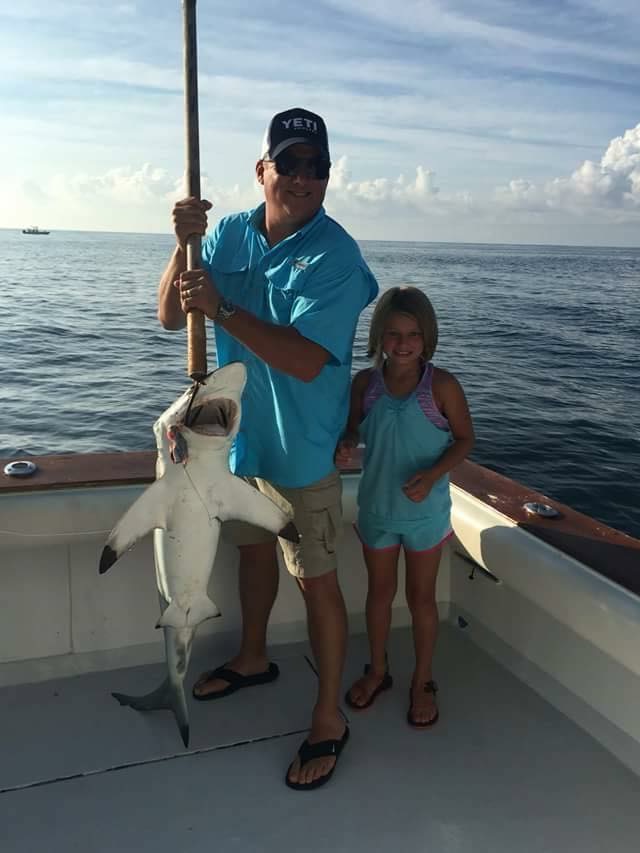 Book Your Fishing Charter