Traits to Look For in an Incredible Destin Florida Fishing Guide
If it's your first time in Destin, Florida, then fishing is one of the many activities you need to try! With many amazing fishing opportunities in the area, you can see why many beginner and experienced anglers head to the area. But those planning their fishing escapade know that dealing with unfamiliar waters or fishing techniques is challenging.
That's where a professional fishing guide comes along. Since there are countless fishing guides to choose from in Destin, the decision process is quite tricky.
To help narrow down your choices, we relay the traits to look for in an incredible Destin Florida fishing guide, so read on!
Traits to Look For in an Incredible Destin Florida Fishing Guide
Just like hiring candidates for a specific job position or selecting the best brand of fishing equipment, you'll need to look out for certain features and characteristics. With a Destin Florida fishing guide possessing admirable traits, you'll garner more success during your trip.
With that said, here are the traits to look for in an incredible Destin Florida fishing guide: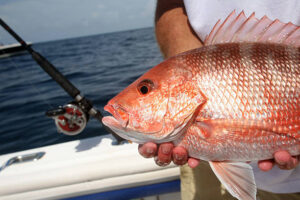 Tireless Work Ethics
A fantastic fishing guide won't only go out to the waters with clients just because they are paid. They are always out on the water, ready to learn new techniques and find the best spots to fish in the area to accommodate anyone's needs.
You'll see some guides trying to get away with doing as little fishing as possible, and it will show how they teach and navigate the waters. You wouldn't want to be with that kind of guide. Instead, you'll want to be with someone who lives and breathes fishing, spending as much time as they can pursuing their passion.
Extensive Knowledge of Local Waters
Besides working hard and being passionate about fishing, an excellent Destin Florida fishing guide is well aware of the ins and outs of Destin's waterways. Whether you want to cruise on boats to fish offshore or wade in the water for inshore excursions, your guide must know the best places to fish.
Moreover, fishing guides should know the certain fish species they can find in specific areas, even telling clients what they need to know about the body of water and the fish they plan to catch.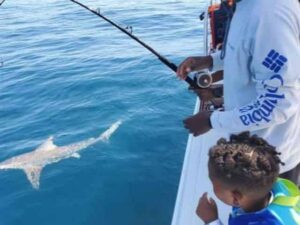 Excellent Problem-Solving Skills
There will be times when the fish aren't biting as they usually would. But that doesn't mean your fishing guide should call it a day. Instead, he should be determined to figure out why the fish aren't biting and how to find your targeted fish species.
Maybe your Destin Florida fishing guide will try switching up the current bait or find a new spot that can result in more bites. Whatever the case may be, your fishing guide must have significant decision-making and problem-solving skills to ensure you have an excellent time.
Help Organize Your Gear
This is a must-do for fishing guides! An excellent angler is a well-organized one who knows how to prepare their gear, knowing what the equipment is and where to store them.
Moreover, a good fishing guide ensures that you and your gear are well-taken care of! They help ensure you won't hit the waters without the required gear and that you're well-stocked for success. They will also bring spares of necessary fishing gear and equipment they believe is required throughout the fishing excursions.
Attention to Detail
An excellent Destin Florida fishing guide will pay attention to even the smallest details, such as double-checking the knots, ensuring the hooks are sharp, and letting you know to allow the fish to eat before you set the hook.
It's those little things that can make or break a fishing trip. For example, before making the first cast, a fishing guide will give you a quick lesson on tying a knot. But even after that lesson, they'll go through the knots, giving them a good tug to make sure they are tight, strong, and correctly placed.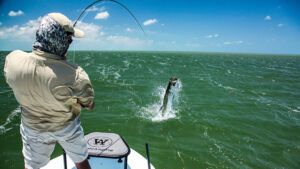 Avid Learners and Observers
Fishing guides don't only teach their clients, but they also continue learning on their own. The best fishing guides see each trip as a learning opportunity and adventure for themselves and their clients.
Moreover, these guides are observant and aware of the fishing regulations, carrying a fishing license and helping beginner and advanced anglers alike to improve their craft for more catches. They will watch your technique and how you fish, sharing things you can improve on to prevent unnecessary recasts or improper technique. You'll waste no time and start catching your targeted fish species!
Amazing Teachers
As mentioned, a fishing guide will give quick lessons on how to tie a knot. But it goes beyond that! They'll teach you everything you need to know about the appropriate equipment and how to use it.
In fact, they'll even hold practice sessions for their clients and even train on their own to build their fishing skills. An excellent Destin Florida fishing guide will show commitment to fishing and also know how to properly teach beginner and advanced anglers new things for a higher success rate!
Stays Positive the Entire Trip
Experienced guides will continue going with the flow no matter what the waters bring in. Fishing guides are aware that not every trip has successful catches but will always aim to make each trip a memorable one.
They won't let any negativity of no bites cause them trouble. Instead, such situations will fuel their motivation to catch even more fish!
Furthermore, fishing guides will always keep the positive vibes throughout the trip, feeling happy with all catches they receive. After all, a happy and positive guide will help you become more successful and make your trip a fun one!
Wrapping It Up
We hope that our list of the traits to look for in an incredible Destin Florida fishing guide will help you select the best one based on your needs. If you're still searching for a suitable guide, contact us now, and we can connect you with fishing charters and guides around Destin, Florida.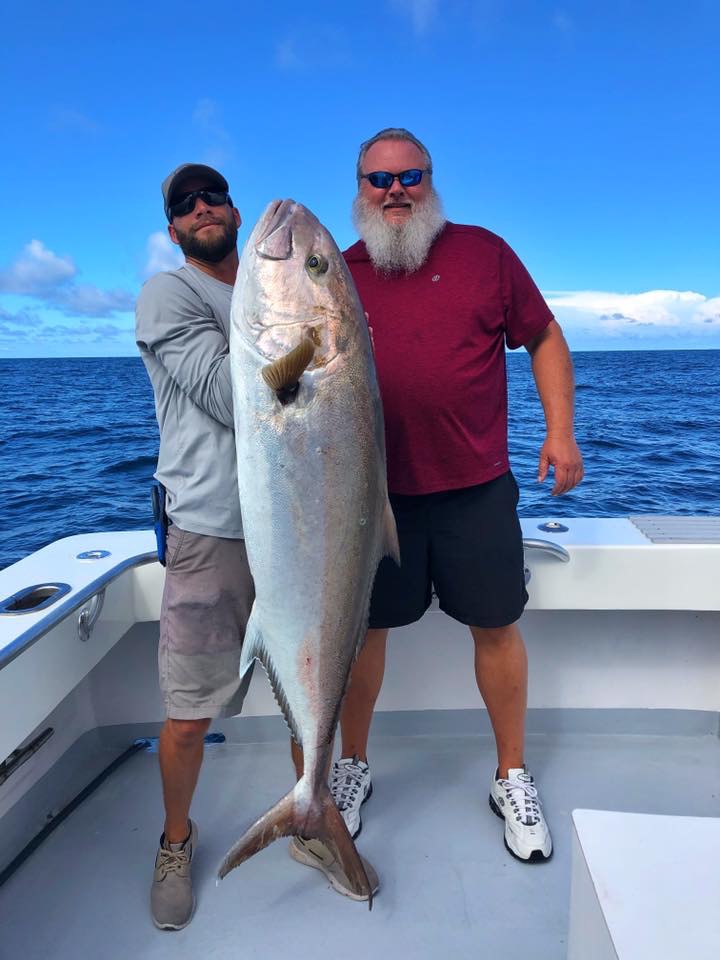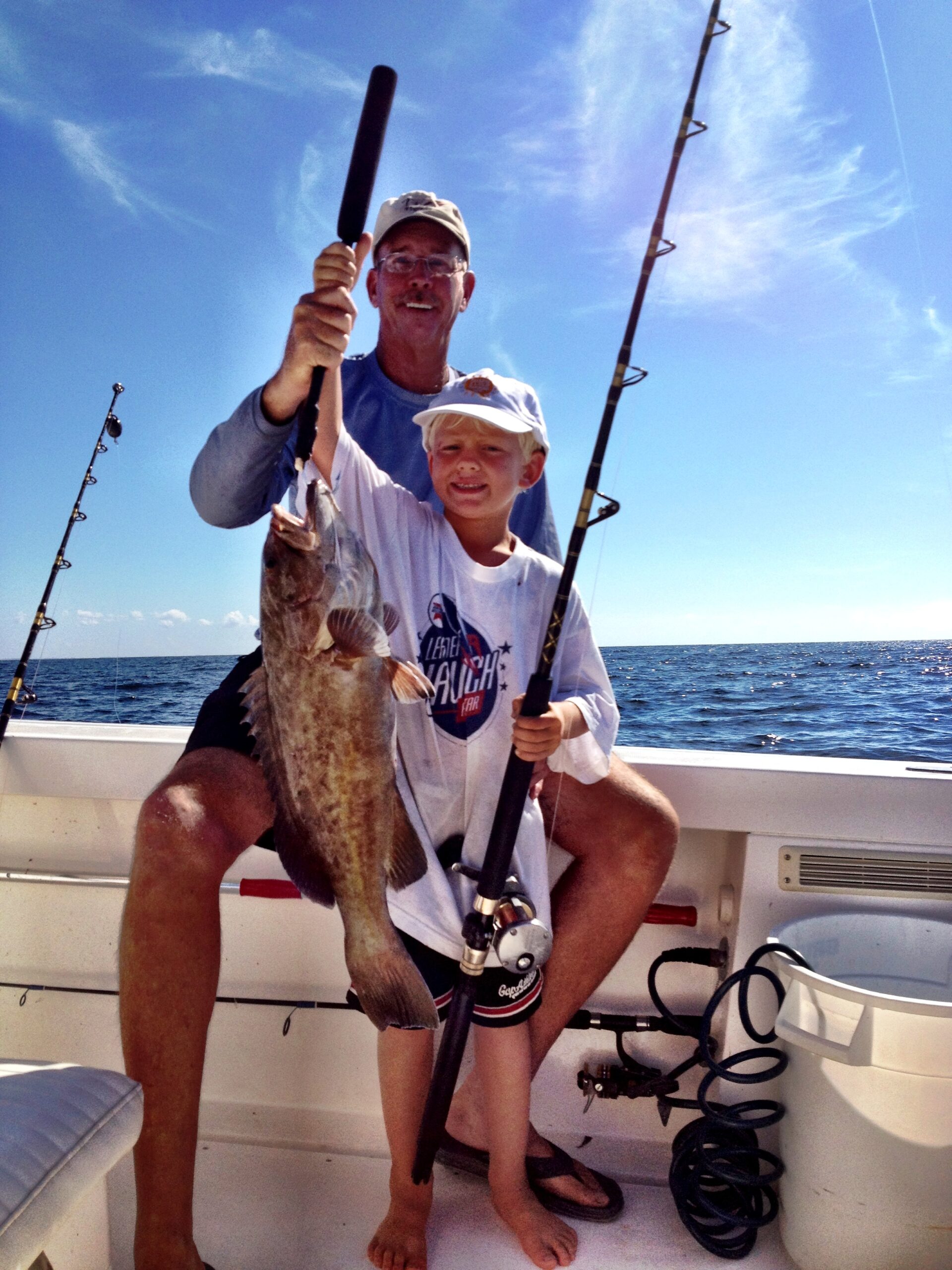 Book Your Fishing Charter