Exploring Destin's Backcountry Beauty Through Inshore Fishing Charters
Nestled along the pristine coastline of Florida's Emerald Coast, Destin is a charming city known for its white sandy beaches, turquoise waters, and abundant marine life. While tourists flock to the popular beaches, there is a hidden gem that awaits those seeking a more immersive and adventurous experience – Destin's backcountry. This unspoiled wilderness teems with diverse flora and fauna and offers an excellent opportunity to connect with nature. And what better way to explore this natural wonderland than through inshore fishing charters? Let's dive into the beauty of Destin's backcountry and the thrill of inshore fishing.
Exploring Destin's Backcountry Beauty Through Inshore Fishing Charters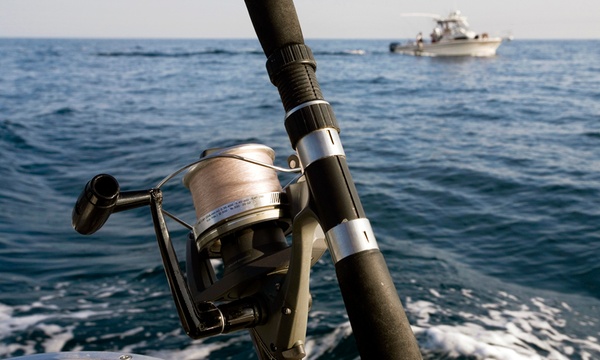 Destin's backcountry is a hidden treasure waiting to be explored, and inshore fishing charters offer a perfect avenue to discover its beauty and diversity. Whether you are an avid angler, a nature enthusiast, or a family seeking a unique adventure, this experience promises to be one of a kind.
The Backcountry Beauty
Destin's backcountry is a network of estuaries, bays, and marshes that lie inland from the Gulf of Mexico. This ecosystem serves as a vital nursery for various marine species, including fish, birds, and other wildlife. The area is characterized by calm, shallow waters, making it ideal for inshore fishing.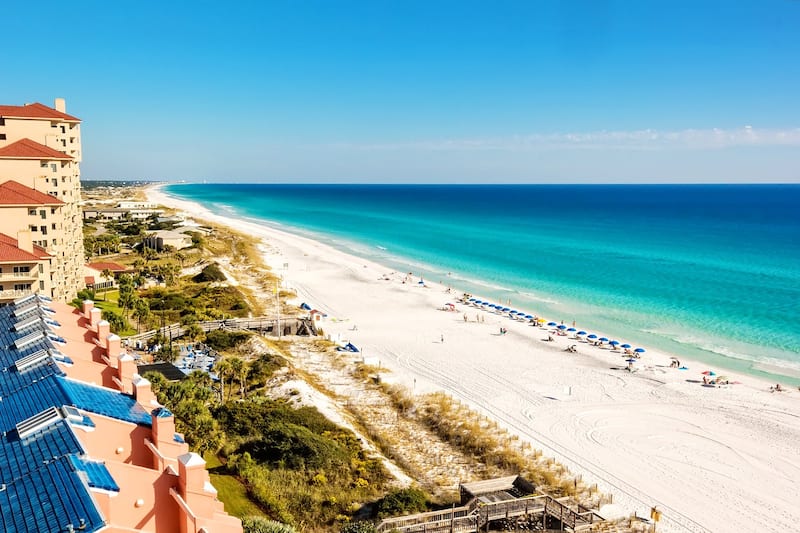 As you glide through the maze of waterways, you'll be enchanted by the untouched beauty of the surroundings. Lush mangrove forests, seagrass meadows, and tidal flats provide a haven for birds and fish alike. The backcountry is a sanctuary for wildlife, where you might spot dolphins playfully swimming alongside your boat or catch a glimpse of a majestic osprey diving for its next meal.
The Inshore Fishing Experience
Inshore fishing charters in Destin offer an extraordinary adventure for both seasoned anglers and beginners. These trips are typically led by experienced captains who have an intimate understanding of the area's ecosystem and its fish populations. They will not only guide you to the best fishing spots but also share their knowledge and love for the region. 
The backcountry is home to a variety of fish species, and the catch can be exciting and diverse. Redfish, speckled trout, flounder, sheepshead, and snook are just some of the prized catches you might encounter. Not only is the fishing rewarding, but it also allows you to learn about the delicate balance of the ecosystem and the importance of conservation.
Eco-Tourism and Conservation
Inshore fishing charters in Destin are often associated with eco-tourism. Unlike deep-sea fishing, which can sometimes have a more significant impact on marine populations, inshore fishing is generally more sustainable. The catch-and-release approach is widely encouraged, allowing fish populations to thrive and maintain the ecological balance.
Fishing charters also serve as educational platforms where captains and guides share information about the local environment and conservation efforts. Many tourists come away from these trips with a newfound appreciation for the need to protect such delicate ecosystems.
Family-Friendly Adventure
Inshore fishing charters are not only for seasoned anglers but also a fantastic experience for families and children. The slow-paced nature of backcountry fishing allows for a more relaxed and enjoyable trip for everyone on board. Children can learn about marine life, fishing techniques, and the importance of environmental conservation while making unforgettable memories with their loved ones.
Choosing the Right Inshore Fishing Charter
When planning your inshore fishing adventure in Destin, it's essential to choose the right charter company. Look for charters with experienced and knowledgeable captains who have a deep understanding of the backcountry's ecosystem and its inhabitants. Reading reviews and testimonials from previous customers can give you insights into the charter's quality of service and the overall fishing experience.
Additionally, consider the size of the fishing charter boat. Smaller vessels are ideal for navigating the shallow and narrow waterways of the backcountry, providing a more intimate and immersive experience. These boats can also access remote areas where larger boats cannot go, increasing your chances of encountering a wide array of marine life.
Gear and Equipment
Most inshore fishing charters in Destin provide all the necessary gear and equipment for your fishing trip. From fishing rods and reels to bait and tackle, the charter will ensure you have everything you need to have a successful day on the water. If you prefer to bring your gear, consult with the charter company to ensure it meets the requirements of the backcountry fishing.
Timing and Seasons
The fishing experience in the backcountry can vary depending on the time of year. Different seasons bring different fish species, so consider the time of your visit to match your fishing preferences. Spring and fall are excellent times for inshore fishing in Destin, as the weather is mild, and the waters are teeming with various fish species.
Wildlife Sightings
Inshore fishing charters in Destin offer not only fishing opportunities but also incredible wildlife sightings. Keep your camera ready to capture moments of dolphins frolicking, manatees gliding through the water, and a variety of bird species soaring above. Observing these creatures in their natural habitat is a humbling and unforgettable experience.
Additional Activities
Inshore fishing charters often offer more than just fishing. Depending on the charter company, you might have the chance to enjoy other activities, such as eco-tours, birdwatching, and even crabbing or shrimping. These diversions can enhance your overall experience and allow you to gain a deeper appreciation for the backcountry's unique ecosystem.
Preparing for Your Adventure
Before heading out on your inshore fishing charter, consider a few essential tips to make the most of your trip:
Dress Comfortably: Wear lightweight, breathable clothing and don't forget to apply sunscreen to protect yourself from the Florida sun.
Bring Snacks and Drinks: While some charters may provide refreshments, it's a good idea to bring your snacks and water to stay energized throughout the trip.
Respect the Environment: Embrace the "leave no trace" philosophy and follow the captain's guidelines for responsible fishing and wildlife observation.
Wrapping It Up
Through responsible fishing practices and a deeper understanding of the delicate ecosystem, visitors can contribute to the preservation of this natural wonder and ensure that it remains a sanctuary for generations to come. So, if you find yourself in Destin, don't miss the chance to embark on an inshore fishing charter and witness the breathtaking beauty of the backcountry.
Are you interested in joining a Destin inshore fishing charter to explore the backcountry and catch a few fish? Contact us now and book your trip!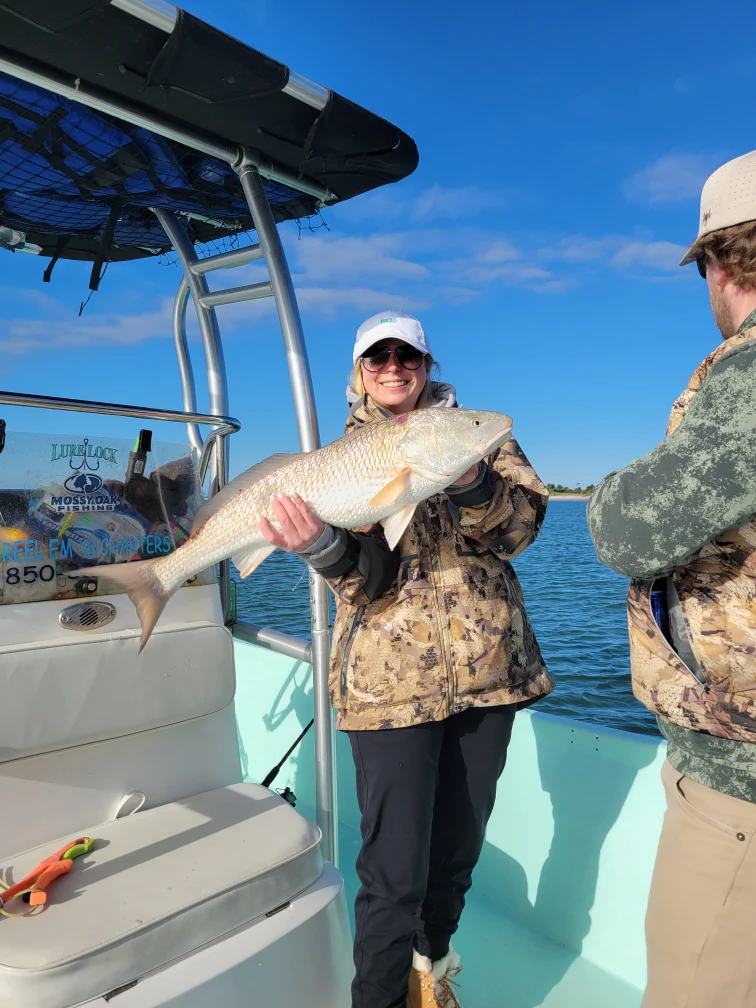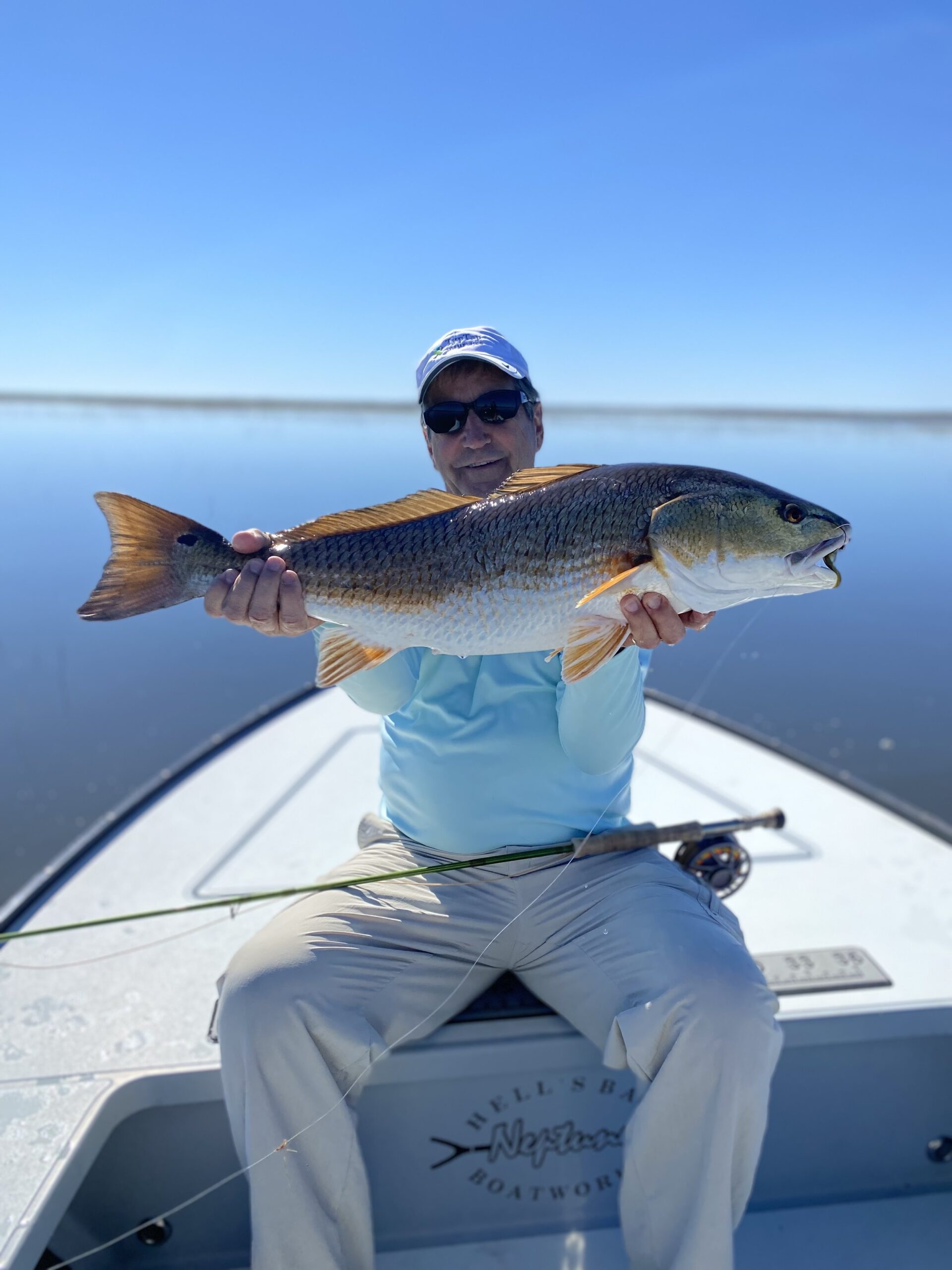 Book Your Fishing Charter