Everything You Need to Know About Fly Fishing in Destin
Fly fishing in Destin offers world-class opportunities for a ton of anglers. If your goal is to catch trophy fish while surrounded by stunning beauty, then fly fishing is the way to go. There's a reason why it's called the World's Luckiest Fishing Village!
But wait, is it your first time fly fishing in Destin? Whether you're a beginner or a seasoned angler, you can gain insight from this article and learn what you must know about fly fishing in this amazing city.
What to Catch When Fly Fishing in Destin
When you plan to go fly fishing in Destin, there are various species you can target. No matter the time of year, you can always catch something. If you're unfamiliar with what fish are in season, it's best to join a charter or hire a local guide who is aware of what species are in season.
Here are some of the target species to catch:
Tarpon is known as the silver king and can grow up to 40 inches long and weigh over 50 pounds, even reaching 200 pounds. But do note that this is a catch-and-release fish.
Bonefish are known as the "ghost of the flats," and they can give you such a thrill not only when reeling one in but finding it. These fish are ninjas of the water, moving fast and stealthily.
Permit is similar to bonefish – a challenge to find and ones that can be easily scared away. However, it will all be worth the effort, as you get bragging rights if you get to bag one.
Snook are very sneaky! These fish can grow up to four feet long and weigh up to 50 pounds. They are also clever and know how to break a line, so expect a fight.
Butterfly Peacock Bass is a freshwater species living in Destin canals. They are hard-fighting and have a unique appearance, with their bright green color making them easy to spot.
Where You Should Go Fly Fishing in Destin
There are many places you can go fly fishing in Destin. If you want to go saltwater fly fishing, head to the flats, Destin Bridge, East and West Jetties, or check out the multiple reefs or wrecks. As mentioned, there are so many opportunities!
Okaloosa Island Pier is a great inshore fishing spot, located a bit over a thousand feet into the Gulf of Mexico. Many fly fishing trips happen here, where you can find a ton of tarpon, sheepshead, sailfish, mackerel, redfish, and more.
If you want to go freshwater fishing, then we recommend going to the extensive canals. Remember that the deeper you go, the more productive it becomes.
When to Go Fly Fishing in Destin
What's great about Destin is the weather! No matter the time of year, the weather is incredible. Even during winter, it's still fairly warm, with the months of December to May being the peak season. While it's a bit warmer and drier than a hot and humid summer, the prices of charters go up. While you can fish from June to November, do note that this is hurricane season.
You can catch the fish mentioned above all year long, but you can catch tarpon better in May and June. Permit is recommended from May to November, while Snook would peak come summer season. As for bass, you can catch them throughout the year, but you'll want to go for winter when the fishing action is almost non-stop.
The Vessels Used
When you're on a sport fishing charter, expect to be on a small yet very strong boat. The boats you may use include flats boats, bay boats, or skiffs. They provide a stable ride with the ability to maneuver into difficult-to-reach spots. Expect to be a group of 2-4 anglers, so space will be a bit tight.
Do You Need a Fishing License
Yes, you will need a fishing license, which you can easily avail yourself of. But if you plan to join a charter for saltwater fishing, you won't need one as it is already included in the price. As for freshwater fly fishing, you will need to avail a license before the trip.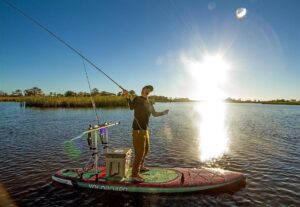 What to Bring
When fly fishing in Destin, you will need your vessel, fishing gear, license, and other personal belongings. But if you want to join a fishing charter, then you will only need to worry about your personal belongings, because the vessel, gear, captain, and crew are part of the trip!
Let's go deeper into the gear. If you plan to fish for bass, it's best to get a 6-8 wt rod. For medium-sized bonefish or tarpon, then an 8-9 wt rod is best. For those catching medium tarpon or permit with a 9-10 wt rod. You can opt for a 12 wt rod if you plan to get larger tarpon with spinning gear from the 20 lb class.
If you plan to only bring one rod with you, a 9 wt is suitable. It's enough to counter the winds effectively while getting you good-sized fish.
If you plan to go fly fishing from shore in the canals, we recommend wearing the proper shoes. There are a lot of snakes and crocodiles around, so be aware of your surroundings. If you plan to fish from boats, then wear non-marking shoes.
We also recommend wearing polarized sunglasses so you can see the fish better. Opt for sunglasses with a brown or amber tint. It's also good to wear these to the flats as sun protection.
Wrapping It Up
Did you learn a lot from our quick guide to fly fishing in Destin? We sure hope you did! If you are planning your next trip to Destin, make sure you join a fishing charter to get as many catches as possible while learning a lot about techniques from your captain and crew.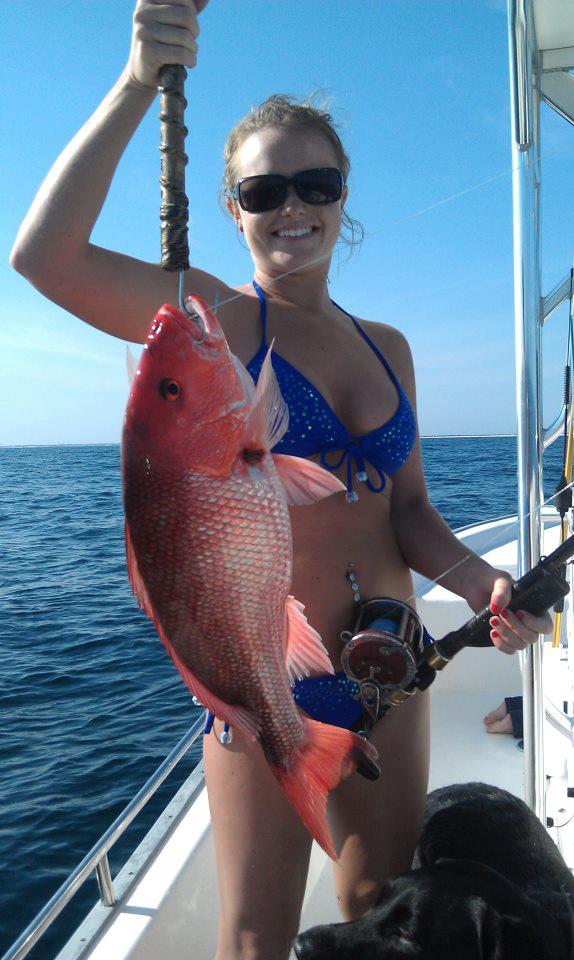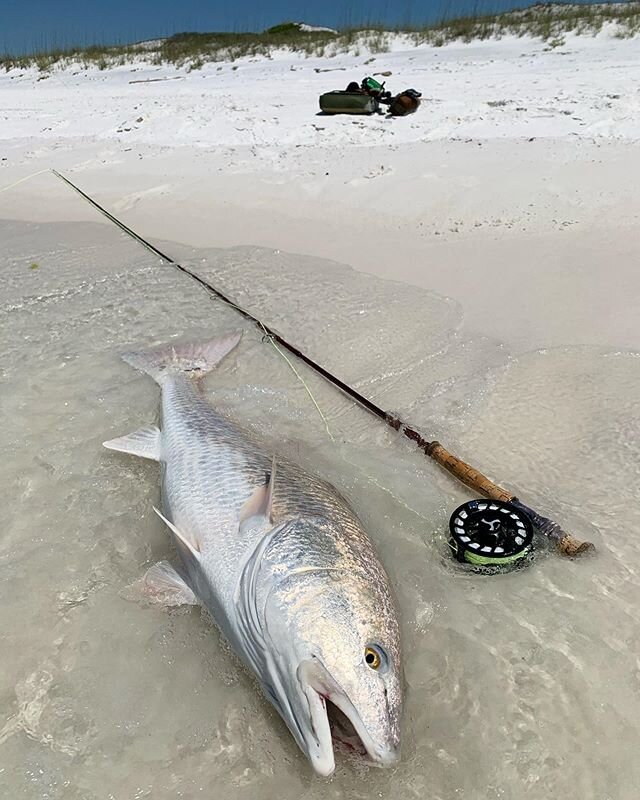 Book Your Fishing Charter