The Best Seafood Markets in Destin, Florida
Maybe you're too lazy to go on a fishing trip today. Maybe you're still unsure about hiring a charter for your fishing session, so you'd just love to purchase fresh fish instead. On the other hand, maybe you just love buying fresh seafood. You don't have to worry – the best seafood markets in Destin has your back.
The list of the greatest places to buy seafood in Destin is long, but a few markets stood out among the rest. These markets are Sexton's, Blalock, Where Y'At, Joe Patti's, Harbor Docks, Destin Ice, and Willing
Sexton's Seafood Market
Sexton's Seafood Market is among the oldest and best seafood markets in Destin, Florida. It's been around since 1978, and it's still going strong.
It's open from 9 A.M. to 6 P.M., and it highlights a cash-only policy. This actually helps in maintaining affordable prices, so if you're looking for fresh and high-quality catch in Harbor Boulevard, Sexton's is a wise choice.
Fresh shrimp is Sexton's bestseller, but other seafood and shellfish such as crab, oyster, tuna, snapper, cobia, and grouper can also be bought there. Similarly, you can get crab bisque, smoked tuna dip, and boathouse gumbo in Sexton's.
Blalock Seafood & Specialty Market
Blalock Seafood Market is family-owned and located on the street across Big Kahuna's Water Park. If you want to come home from the water park with fresh fish, Blalock is a great choice.
Its bestsellers are fresh-caught snow and king crab, oysters, lobsters, scallops, and shrimp. However, they also sell seasonings and sauces, freshly-baked bread, cheeses, local frozen pies, wines, Angus steaks, and Cajun products.
Moreover, if you're not a fan of cooking, you can ask them to steam your fresh crab legs, sausage, potatoes, shrimp, or corn.
Similar to Sexton's, Blalock Seafood and Specialty Market is open daily from 9 A.M. to 6 P.M.
Where Y'At Seafood Market
Where Y'At Seafood Market is among the unique seafood markets in Destin. Conveniently close to Harborwalk, Where Y'At is open from Tuesday to Sunday from 11 A.M. to 6 P.M. and closed on Mondays. Its highlight is its food trailer that opens every Tuesday to Saturday from 7:30 A.M. to & P.M.
Pensacola Bay and Gulf oysters, crab legs, alligator, and shrimps are Where Y'At's bestsellers. However, blue, king, snow, Dungeness, and soft-shell crabs can also be bought there alongside turtle, crawfish, and other cajun meats.
The best thing about Where Y'At is that you can get the food live or cooked depending on your preference. They cater to wholesale, retail, fresh, frozen, and custom orders.
Joe Patti's
Joe Patti's is definitely one of the best seafood markets in Destin. It's a live seafood market, but you can also order the sea creatures online.
They ship only the freshest catch in Florida and guarantee you'll still receive high-quality seafood when it gets to you. You can get any on-demand fish from them such as lobsters, shrimps, crabs, clams, fillets, and calamari.
Moreover, they sell seasonings, oils, batters, cheeses, sushi, and pre-made salads.
Joe Patti's physical store is open from Monday to Saturday from 7:30 A.M. to 7 P.M. and Sunday from 7:30 A.M. to 6 P.M.
Harbor Docks
Harbor Docks is a restaurant and seafood market in Destin. The marketplace's first purpose was to supply the restaurant with fresh catch. Eventually, they opened it to the public and it's been quite well-known ever since.
Harbor Docks prides itself on having seafood that's always fresh and never frozen. Hence, when you visit Harbor Docks expect only the freshest catch at appropriate prices.
Generally, Harbor Docks opens daily from 10 A.M. to 5 P.M. However, hours may vary since they're dependent on the fishermen selling their newly-caught fish.
Destin Ice Seafood Market
Destin Ice is a versatile, one-stop seafood place in Destin. Its highlights are great customer service and quality seafood that's either live, cooked, or ready-to-cook.
You can find Destin Ice in Harbor Boulevard alongside the other great seafood markets in Destin. Grouper, tuna, bass, cod, snapper, shrimp, crab, scallop, and salmon are its bestsellers in the seafood section. Meanwhile, quail, rabbit, duck, venison, steak, lamb, and pork are often sought out in their meat section.
Besides that, they also offer stuffed chicken, pre-made salads and soups, seafood dips, and freshly-baked bread. Likewise, you can ask them to steam seafood for you.
Willingham Seafood Company
Willingham Seafood was started by a fishing enthusiast who used to sell shrimp to Destin's locals. It prides itself on being the only waterfront seafood market in Okaloosa, and it continuously offers fresh and great quality seafood.
Willingham's bestsellers are shrimps and local fresh catches of the day. They cater to both retail and wholesale orders, and they're open from Wednesday to Sunday from 9 A.M. to 5:30 P.M.
Where Else to go in Destin
When you're done shopping in the best seafood markets in Destin, check out the other fun activities and places within the area.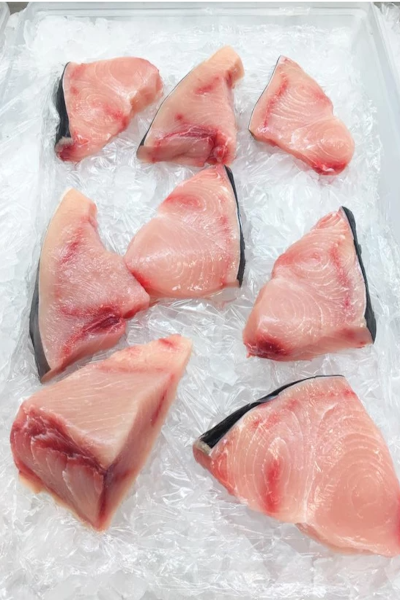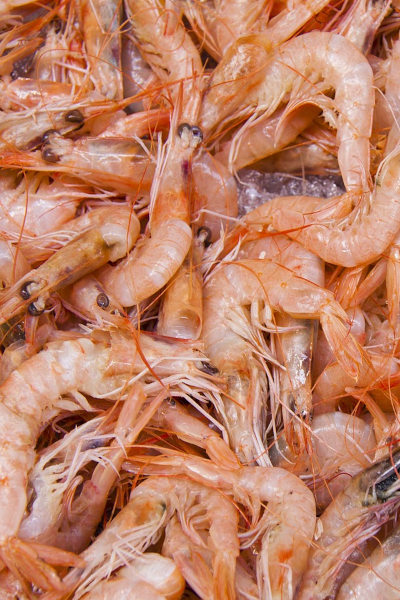 Book Your Fishing Charter