Why Book an Inshore Fishing Charter in Destin?
If you're heading to Destin, one of the things you must do is fish! If you're a total beginner or with family, then you'll want to first start with inshore fishing, a fun activity where you're just a few miles away from land. While some anglers may see this as "boring," inshore fishing can actually be quite thrilling and leave you with a ton of catches to bring home.
As you plan your ultimate trip, you've probably been recommended to join an inshore fishing charter in Destin. But this leaves you wondering why. Isn't it better to just DIY the trip and go on your own?
We share the reasons why you should book an inshore fishing charter in Destin!
Why Book an Inshore Fishing Charter in Destin?
If you don't know what inshore fishing is yet, it's defined as any form of saltwater or brackish water fishing done within three miles of the shore. The waters would usually be no more than 30 meters deep.
When you're inshore fishing in Destin, you can expect to catch a variety of species like tarpon, trout, redfish, cobia, mackerel, and more.
As the name suggests, you can partake in inshore fishing from the shore. Whether it's fishing from piers or bridges, wading in grassy flats, or even casting from the beach, inshore fishing can be done in various areas. You can also go for an inshore fishing charter in Destin, where you'll be reeling fish in from a boat.
While you can rent your own boat and head out to the waters yourself, hiring or joining a charter is the most hassle-free option. Here are a couple of reasons why: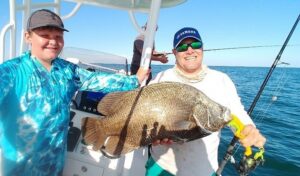 More Fun, Less Work
Why do you want to go fishing? Of course, because you want to have fun, relax, and learn new fishing techniques!
But would you do that if you're too busy maneuvering the boat you just rented and trying to navigate the waters to find that infamous fishing spot? Or when you're trying to tend to the boat as you wait for fish to bite? You'll be more focused on the tasks that need to be done around the boat rather than the act of fishing or chilling as you wait for the bite!
This is one of the major reasons why people opt to book an inshore fishing charter in Destin over renting or owning their own boat. Maintenance alone is a hassle, and what more about heading out to the waters, especially if you're totally new to fishing or the pristine Destin waters?
Anglers prefer chartering a boat as it allows them to focus on having fun and catching fish without the worry about preparing and driving the boat. You won't even have to worry about the equipment, navigation, and even cleaning up after you head back to land.
Your licensed fishing charter and crew will take care of all those details so you can focus more on catching fish or relaxing when you aren't holding the reel. Just show up and enjoy!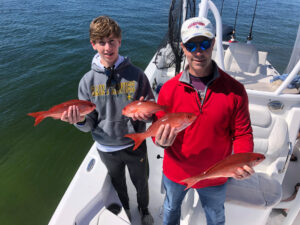 More Flexibility
An inshore fishing charter in Destin gives you even more flexibility. When you contact us, you can list your preferences, from how many you are in the party, and the type of boat you prefer, down to any target species you have in mind. The captain and crew will do their best to meet your preferences and fishing goals!
However, do note that you may have limited choices or flexibility when joining a shared fishing charter. If you are looking to have a more personalized experience, then we recommend booking a private inshore fishing charter in Destin for more assurance your needs and preferences are met.
Full Fishing Experience
Some anglers may find it beneficial not having to bait their line, others want to do so as part of the full experience. Regardless of what you prefer, the charter captain and crew will be happy to accommodate your wants and needs.
The captain will take you to the fishing hotspots around Destin and help you reel in a bite, as they are well-knowledgeable with Destin waters, its different species, and the fishing techniques to use!
The captain and crew won't only navigate the waters and take you to the perfect fishing spot. They can also help set up your equipment and teach you effective fishing techniques, so you have more chances of reeling in fish. That way, you can have the complete experience and even take a few fish home to show off to your loved ones. Just make sure to communicate with the charter captain and set expectations to get the trip you want.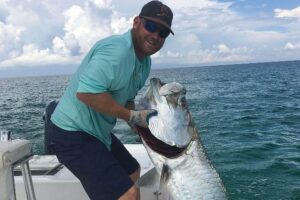 It's Actually Cheaper!
That's right, paying for an inshore fishing charter in Destin is actually cheaper than the DIY route! Remember, boats are pricey and even if you have monthly fishing trips in Destin, you'll find that a charter will save you more in the long run.
The charter captain and crew already carry everything you need, from the fully-fueled boat down to the equipment and appropriate fishing license. They are equipped with knowledge and expertise so they can teach you a lot of things about the inshore fishing, and they will ensure your safety as they are first aid-certified.
Again, all you need to do is head on to the boat!
Wrapping It Up
Inshore fishing in Destin is always a fun activity you can enjoy with family, friends, or even on your own! That's why when you're heading to the city, it's best to book an appointment with an inshore fishing charter in Destin in advance so you can enjoy your time out in the waters without a hitch.
So, what are you waiting for? Contact us now and we can connect you with our wide directory of local charters and guides who will ensure your safety on the waters as they teach you how to catch a ton of fish now!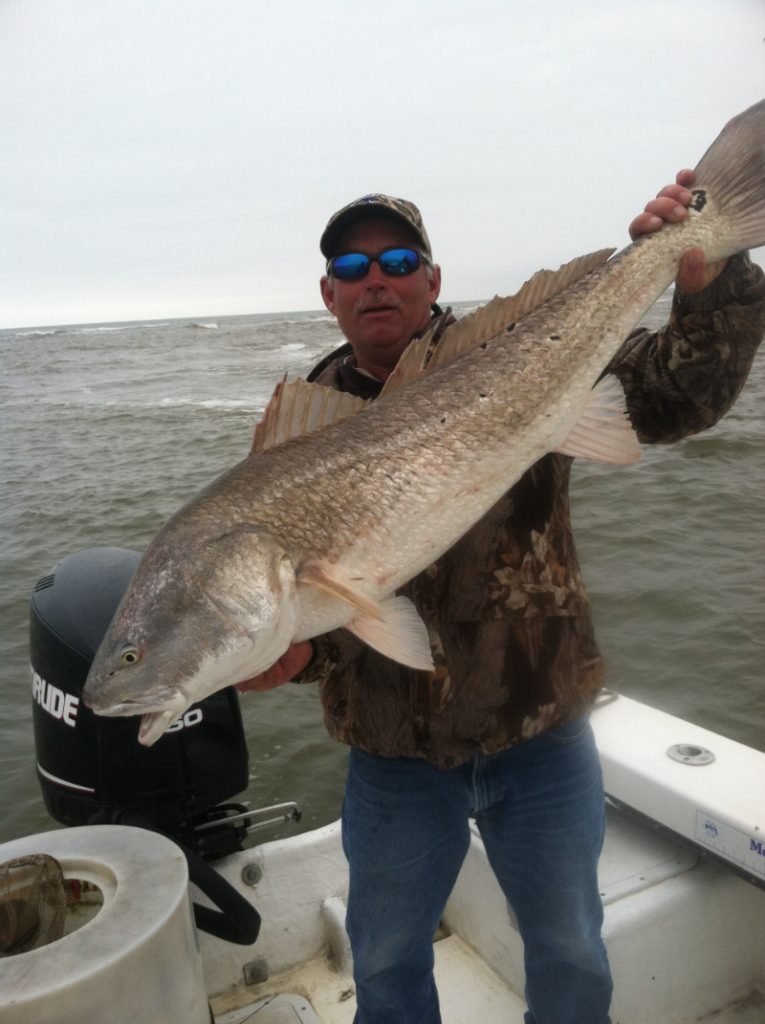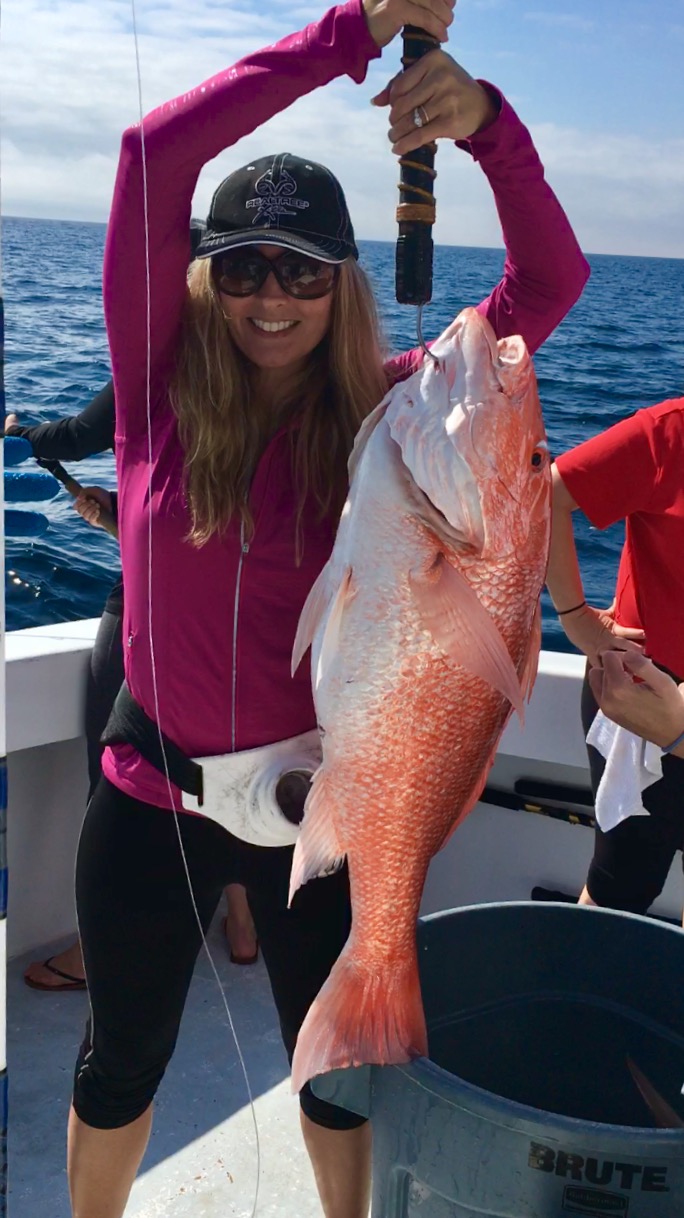 Book Your Fishing Charter