Why Book an Offshore Fishing Charter in Destin?
Are you planning to go to Destin for a deep sea fishing adventure! You've made a fantastic choice, as Destin is an amazing destination for anglers, where you can catch a ton of amazing species ranging from groupers to snappers.
As you begin your plans to head to the city, you're probably considering whether it's best to book an offshore fishing charter in Destin or not. While some anglers might think of it as an added expense, you'll be surprised with how much you can save and benefit from!
Read on as we share why you should consider booking an offshore fishing charter in Destin.
Why Book an Offshore Fishing Charter in Destin?
Fishing is one of the best ways to spend a much-needed break, where you can relax with the calm waters surrounding you. Deep sea fishing will also be able to give you the thrill as you head out to the waters that are at least 100 feet deep!
Besides relaxing, you also get an adventure with slightly rougher environments and much bigger fish. Because of that alone, it may be best to book an offshore fishing charter in Destin. Here are some of the reasons why!
Relax and Enjoy
The act of hooking and unhooking your vessel to the boat and getting it out in the water, along with having to prepare for all the fishing equipment and gear, is such a hassle! It has you spend a lot of time and effort when you could have been more focused on what you set out to do – Fish!
When you join a fishing charter, you won't have to worry about any of those tasks. The captain and his team will do everything for you, so you can focus on relaxing and enjoying the waters and getting a lot of catches! The only thing you need to do is to prepare to have fun and wear your sunscreen.
Learn All About Fishing
Remember that charter captains and their crews have had years of experience when it comes to navigating the waters, caring for the boat, and fishing! Because of that, they will be happy to share what they know and pass their knowledge to you.
If you're a beginner, they can even teach you how to use the fishing equipment and the techniques on how to catch your first fish. For more advanced anglers, they can teach you extra tips and tricks, as well as how you can study the waters and fish behavior to know what specific equipment and technique to use for more chances of success.
And if you're landing "the big one" and require assistance, crew members will be there to provide extra manpower and help pull the fish up so you can take a snap to remember.
You won't only avail services and a boat, but a knowledgeable crew to help you throughout your fishing journey on this trip. The lessons you'll learn can be used for future trips!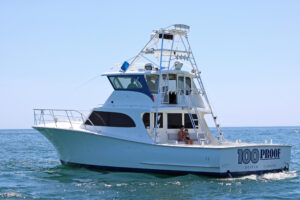 Fish to the Extremes
As you have more and more deep sea fishing trips, you'll come across times where you'll be out in the waters for hours, going from fishing spot to fishing spot, only to not get a bite. Unfortunately, these things happen no matter how hard we try!
There is a higher chance you'll experience this if you went the DIY route, especially if you're new to fishing or new to the area. Plus, there's a chance of getting lost!
When booking an offshore fishing charter in Destin, the captain will make sure they do everything possible so you can reel in some fish. They will use their knowledge and advanced gadgets to find where the fish are biting, so you run less of the chance of coming home empty-handed.
You Have the Equipment Ready
Deep sea fishing would require equipment different from what you may be used to if you go inshore fishing. These can be expensive!
Sure, you can rent from the local fishing shop, but it will end up being an extra expense. And if you bought your own fishing gear, you might end up wasting money if you plan on using it only once or twice. You also run the risk of buying the wrong equipment!
With a fishing charter, they already have the equipment included in the price. They ensure that they prepare the appropriate equipment based on your preferred style of fishing and where you'll head off to. Moreover, the crew will be happy to share how to use it, which is far more valuable compared to just learning through books and videos.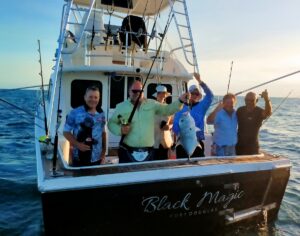 Get a Safe and Exciting Experience
Safety is the most important factor to consider when out in the deep waters. It's scary heading out to the open waters, and if you plan to go on your own, it will feel more stressful than enjoyable.
But when you are with an offshore fishing charter in Destin, you will feel more assured since you're surrounded by a captain and crew who are trained to deal with anything that happens while you're out on the waters. They are there to ensure you have an enjoyable and safe experience, starting from the moment you board the vessel.
They will also hold a quick safety orientation to avoid any accidents and injuries, so you won't end up in dangerous situations. You get the balance of both a safe and exciting fishing experience that includes everything you need!
Wrapping It Up
Whether you're new to deep sea fishing or have been fishing for quite some time now, you can truly benefit from an offshore fishing charter in Destin! You'll be on a guided trip so you can focus on fishing and relaxing during your well-deserved break.
So, don't wait any longer and book an offshore fishing charter in Destin now! Contact us for more details and learn more about the services we can offer.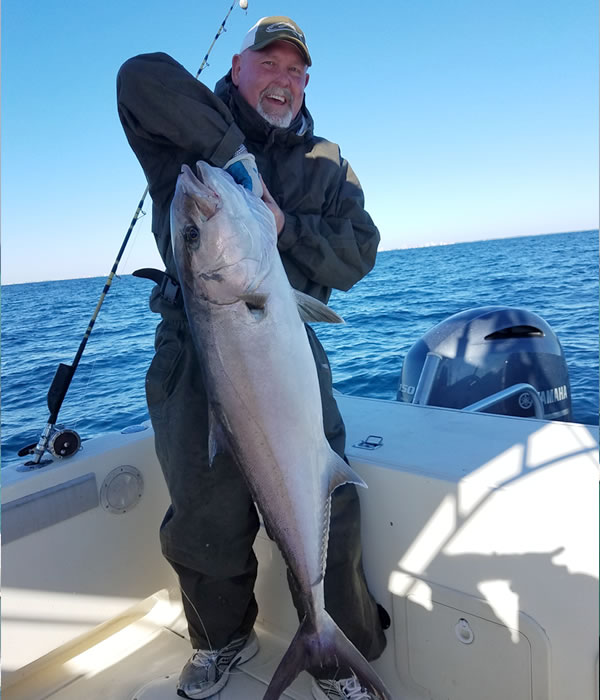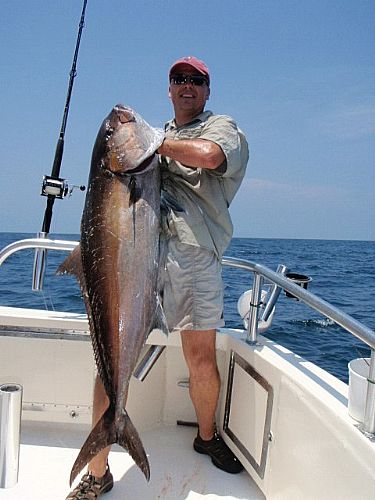 Book Your Fishing Charter