Why Should You Visit Destin, Florida?
Nestled along the enchanting Gulf Coast of Florida, Destin stands as a true gem among beach destinations. Renowned for its pristine white-sand beaches, emerald-green waters, and a myriad of attractions, this idyllic city offers visitors an unforgettable experience. Whether you're seeking relaxation, outdoor adventures, or a vibrant social scene, Destin has it all. In this article, we will explore the many reasons why you should visit Destin, Florida, and discover why it's a destination that captivates the hearts of millions of travelers year after year.
Why Should You Visit Destin, Florida?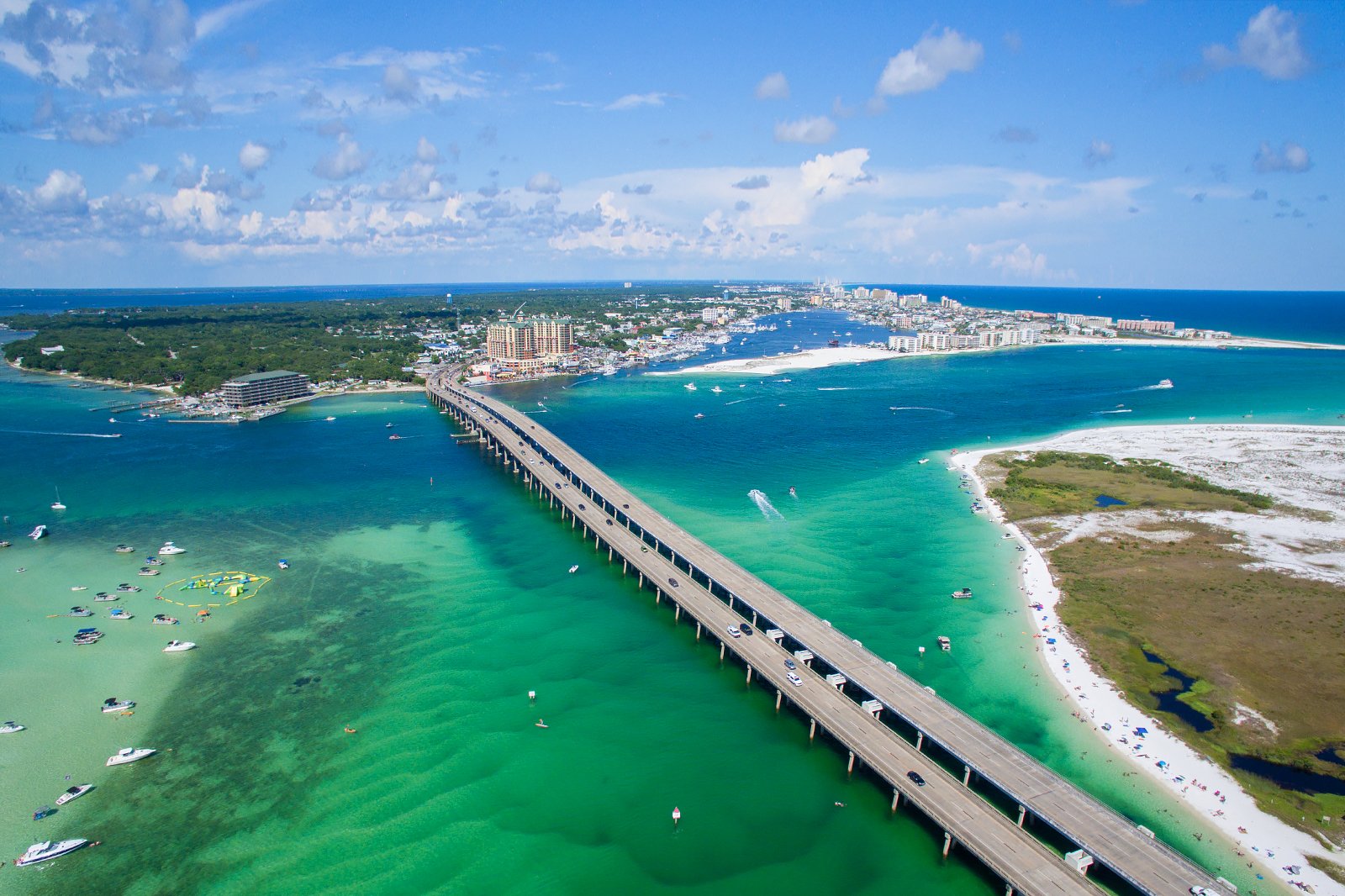 Breathtaking Beaches
Destin boasts some of the most stunning beaches in the United States. With its powdery white sands and crystal-clear waters, it's no wonder that the coastline has earned the nickname "The Emerald Coast." The beaches stretch for miles, offering ample space to lounge, build sandcastles, or take a leisurely stroll. Whether you're relaxing under a beach umbrella, swimming in the warm waters, or enjoying water sports like paddleboarding or snorkeling, the beaches of Destin offer a picture-perfect coastal experience.
World-Class Fishing
Destin is widely known as the "World's Luckiest Fishing Village," and for good reason. Its proximity to the deep waters of the Gulf of Mexico makes it a prime spot for both deep-sea and inshore fishing. Whether you're an experienced angler or a beginner, there are numerous charter companies and fishing guides available to help you embark on a memorable fishing adventure. From reeling in marlin, snapper, and grouper to participating in thrilling fishing tournaments, the fishing opportunities in Destin are unmatched.
Water Sports and Recreation
In addition to fishing, Destin offers a plethora of water-based activities for adventure enthusiasts. Jet skiing, parasailing, kayaking, and paddleboarding are just a few options for those seeking an adrenaline rush. The calm waters of the Gulf provide the perfect playground for exploring and engaging in various water sports. You can also rent a boat or take a dolphin cruise to witness these magnificent creatures in their natural habitat, adding a touch of magic to your vacation.
Stunning Natural Landscapes
Beyond the beaches, Destin is home to an array of breathtaking natural landscapes. Henderson Beach State Park, with its nature trails and coastal dunes, offers a tranquil escape from the bustling beach scene. The nearby Destin Harbor Boardwalk provides panoramic views of the harbor, dotted with fishing boats and luxury yachts. For nature lovers, a visit to the nearby Gulf Islands National Seashore is a must, where pristine beaches, marshes, and wildlife habitats await.
Delicious Culinary Delights
Destin is a paradise not just for beach lovers but also for food enthusiasts. The city's culinary scene is a delightful fusion of fresh seafood, Southern comfort food, and international flavors. From beachfront seafood shacks serving up the catch of the day to upscale waterfront restaurants offering gourmet cuisine, there's something to satisfy every palate. Be sure to try the local specialties, such as Gulf shrimp, oysters, and delectable Key lime pie.
Family-Friendly Attractions
Destin is a fantastic destination for families, offering a wide range of attractions and activities for all ages. The Gulfarium Marine Adventure Park allows visitors to interact with dolphins, sea lions, and other marine creatures. Big Kahuna's Water and Adventure Park is perfect for thrill-seekers, featuring waterslides, wave pools, and go-kart tracks. The Track Family Recreation Center offers go-kart racing, mini-golf, and bumper boats, ensuring endless fun for everyone.
World-Class Golf Courses
Destin is a golfer's paradise, boasting an impressive selection of championship golf courses. With its lush green fairways, stunning coastal views, and impeccable course designs, the city attracts golf enthusiasts from around the world. The Raven Golf Club, Kelly Plantation Golf Club, and Regatta Bay Golf and Yacht Club are just a few of the acclaimed courses that offer challenging and scenic rounds of golf. Whether you're a seasoned golfer or a novice looking to improve your skills, Destin's golf courses provide an unforgettable experience.
Shopping and Entertainment
Destin is home to a variety of shopping centers, outlets, and boutiques, making it a haven for shopping enthusiasts. Destin Commons and Silver Sands Premium Outlets are popular destinations offering a vast array of designer brands, fashion boutiques, and specialty stores. After a day of shopping, visitors can enjoy a lively nightlife scene, with numerous bars, restaurants, and live music venues offering entertainment for all tastes.
Annual Events and Festivals
Destin hosts a vibrant calendar of annual events and festivals that add excitement and cultural immersion to your visit. The Destin Seafood Festival, held in October, showcases the city's rich seafood heritage with live music, local vendors, and delicious culinary delights. The Destin Fishing Rodeo, taking place throughout the month of October, is a thrilling fishing tournament that attracts anglers from far and wide. Other events, such as the Destin Beer Festival and the Billy Bowlegs Pirate Festival, offer unique experiences that celebrate the city's heritage and lively spirit.
Warm Hospitality and Southern Charm
One of the most compelling reasons to visit Destin is the warm hospitality and genuine Southern charm that permeates the city. From the friendly locals to the welcoming resorts and vacation rentals, you'll feel right at home during your stay. The community's genuine love for their city and willingness to share its beauty with visitors creates an inviting and memorable atmosphere that keeps visitors returning year after year.
Wrapping It Up
Destin, Florida, is a coastal paradise that captures the hearts of all who visit. With its breathtaking beaches, world-class fishing, abundant water sports, stunning natural landscapes, and delectable cuisine, it offers an unforgettable experience for travelers seeking relaxation, adventure, and a taste of coastal living.
Whether you're looking for a romantic getaway, a family vacation, or a golfing adventure, Destin has something to offer everyone. Prepare to be captivated by its beauty, charmed by its hospitality, and enamored with its coastal allure. Plan your visit to Destin (don't forget the fishing charter, too!), and let this idyllic destination leave an indelible mark on your travel memories. Contact us now!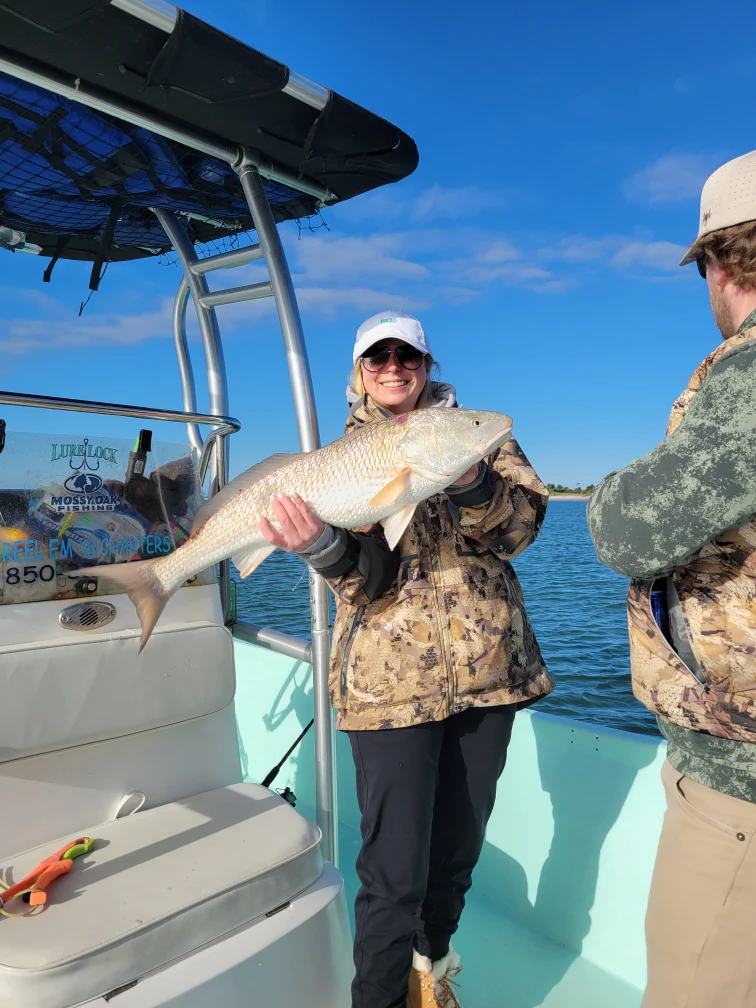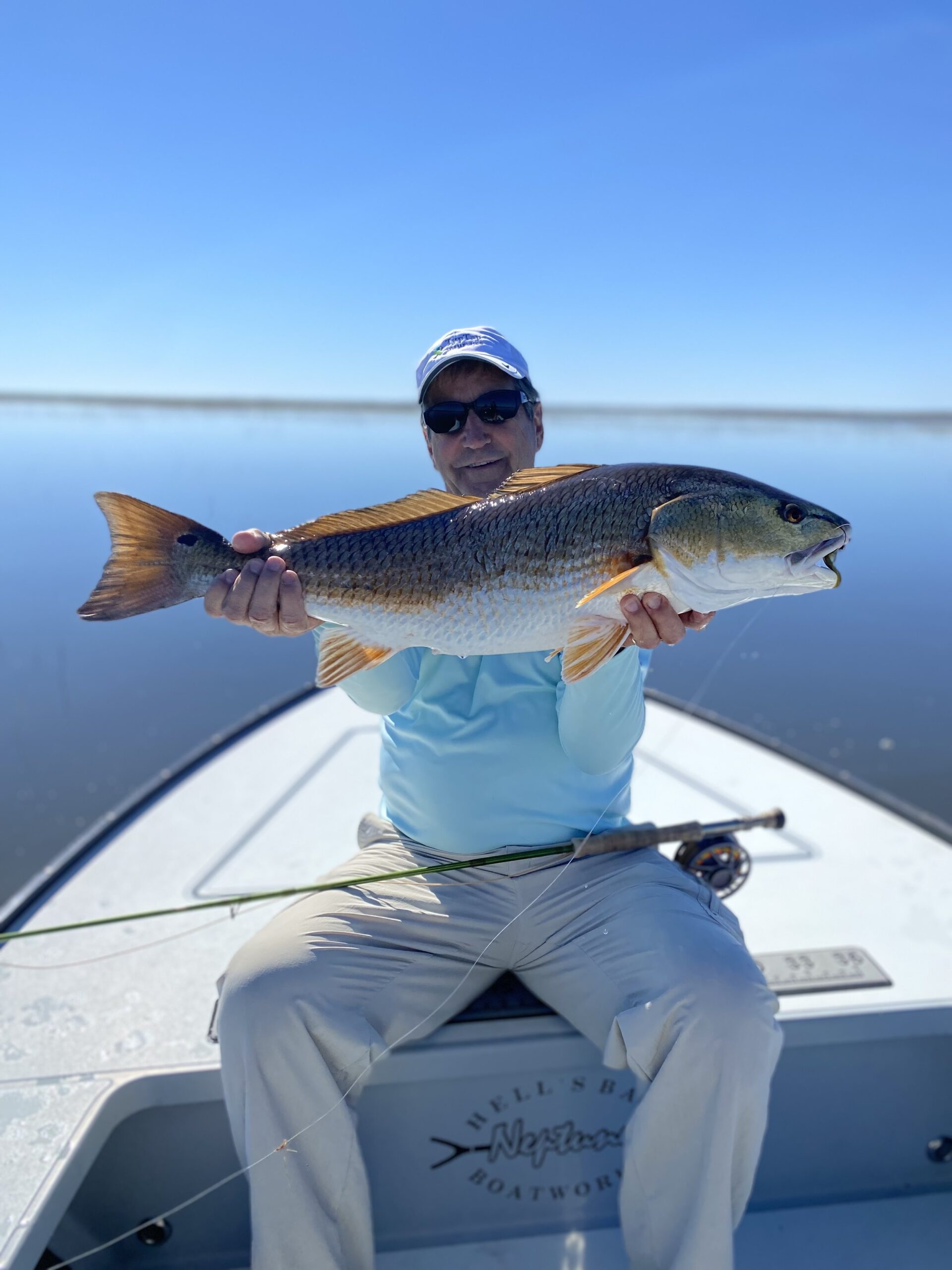 Book Your Fishing Charter