Tips and Tricks to Catch Destin Florida Redfish
One of the most popular game fish in the Southeast USA is the redfish and for numerous reasons. For starters, these fish are basically everywhere! Redfish don't care too much about the waters, the underwater structure, what they eat, or any of those things. They are versatile and can thrive in many areas, eating whatever comes their way.
Because of that, you'll probably have a lot of fun catching a lot of redfish in Destin, Florida. But how can you catch Destin Florida Redfish anyway? Read on as we share the tips and tricks to catch Destin Florida Redfish successfully.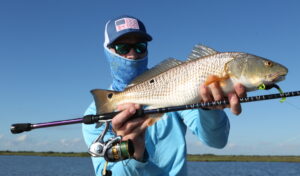 What is the Redfish?
Redfish are also called a red drum, but interestingly, they actually have a copper-golden color. Moreover, they have a distinct characteristic, with one fish having at least one black spot on the tail.
We can find redfish in the Atlantic and Gulf Coasts of the USA and lagoons, rivers, and brackish creeks. You can find them in the southern states bordering the Gulf of Mexico and Florida's Atlantic Coast.
Tips and Tricks to Catch Destin Florida Redfish
Now that you know more about this fish, the next question is how to catch Destin Florida Redfish! Here are tips and tricks you can follow:
Where to Find Redfish
We know that redfish are around Destin inshore waters, but where exactly can you find them?
Redfish are motivated by two primary factors: Food and protection. That's why you must look for structure, whether exposed grass, submerged grass, oyster beds, docks, rocks, jetties, whatever! Redfish love various structures, so you'll likely encounter them in deeper estuaries and channels as you check grass flats and mangroves.
Redfish like structures because it offers them protection from predators and because they have their own ecosystems, bursting with lifelike crab, shrimp, and mullet, which redfish feed on.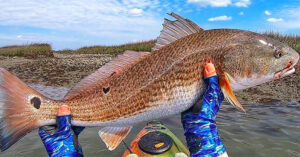 When to Go Fishing
Redfish aren't really migratory fish, but they will move depending on the season. These are opportunistic feeders that will travel to ensure they are fed.
During winter, redfish will avoid predators and look for waters with milder temperatures. They would push up in shallow flats, seeking creeks with dark muddy bottoms for heat. Moreover, redfish would school up, so if one fish bites, everyone else follows. Because of that, it's best to use slow-moving and scented baits.
During spring, you'll need to choose your days wisely. Warmer days indicate that redfish are more active and want to feed, with shrimp and mullet flooding the waters. Redfish want bigger prey, so they feel more comfortable moving around, aggressively feeding. You'll want to use topwater lures or popping corks.
Summer is like spring – you'll need to pay attention to the weather. Redfish are active during this season, but the hotter weeks, usually from July to August, will have the fish move to deeper waters to escape the heat, such as in jetties or docks. If it's a hot day, check docks and jetties over open flats with less coverage.
Fall is a favored season for redfish. That's because fish detect the winter season, so they're looking to pack on the pounds, feeding even more. They will push up shallows and eat all the shrimp they can!
Bait and Lures
Again, redfish are opportunistic feeders that love feasting on baitfish like crabs, mullet, shrimp, and more. They will bottom feed using senses of touch and sight and their downturned mouths to identify delicious prey using a vacuuming technique.
While redfish aren't picky eaters, it's essential to know the best bait to choose based on the water you fish in. Always match your chosen bait to what's in the fishery already, which is why live bait is recommended for beginners. During summer and fall, you can use crab and shrimp. As for winter, mullet and menhaden work best.
You can also fish with artificial lures, particularly in creeks or skinny rivers where you can test topwater jigs. These jigs work excellently in grassy areas. You can also try rattling plugs or popping corks in murky waters. When using lures, scent them with oils as redfish will hunt with their sense of smell.
You must also take into account the color of baits and lures you choose, and what you get will depend on your fishery. Opt for yellow, white, and green, among other bright colors.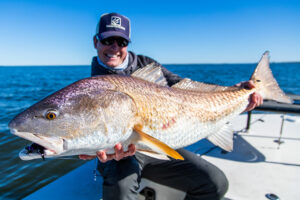 The Fishing Tackle
When figuring out the fishing gear you'll use, you can go for the standard 7′ medium to medium-heavy casting or spinning rod with a 3000-4000 size reel. It's a common setup suitable for beginners.
We also recommend using a 10-lb braided line with a 20-lb leader. This may change if you plan to fish in clear waters, with bigger redfish, or around sharp structures. It takes experimenting and trial and error, so it's best to get the help of a fishing guide or charter for advice on what to use. Fishing charters will also include the equipment rental in their package, so you can get straight to fishing and learn tips from the captain!
Common Rigs
There are different ways to bait lines for redfish as they thrive in various kinds of waters. But because they are bottom feeders, it's best to keep the bait close to the ground.
If you plan to fish in shallow flats, use a small jighead weighing about 1/8 of an ounce. When fishing in deeper pockets of water, 3/8 ounce jigheads do just fine.
Wrapping It Up
Redfish continue to be the inshore angler's favorite target fish because of their stubbornness and determination, not to mention how they make excellent table fare. Whether you're a beginner or an experienced angler, you can surely have fun catching redfish.
If you want to catch Destin Florida Redfish, too, consider joining a fishing charter or hiring a private guide now! Contact us for more information, and we can get you connected with the top charters and guides to catch all the fish you want.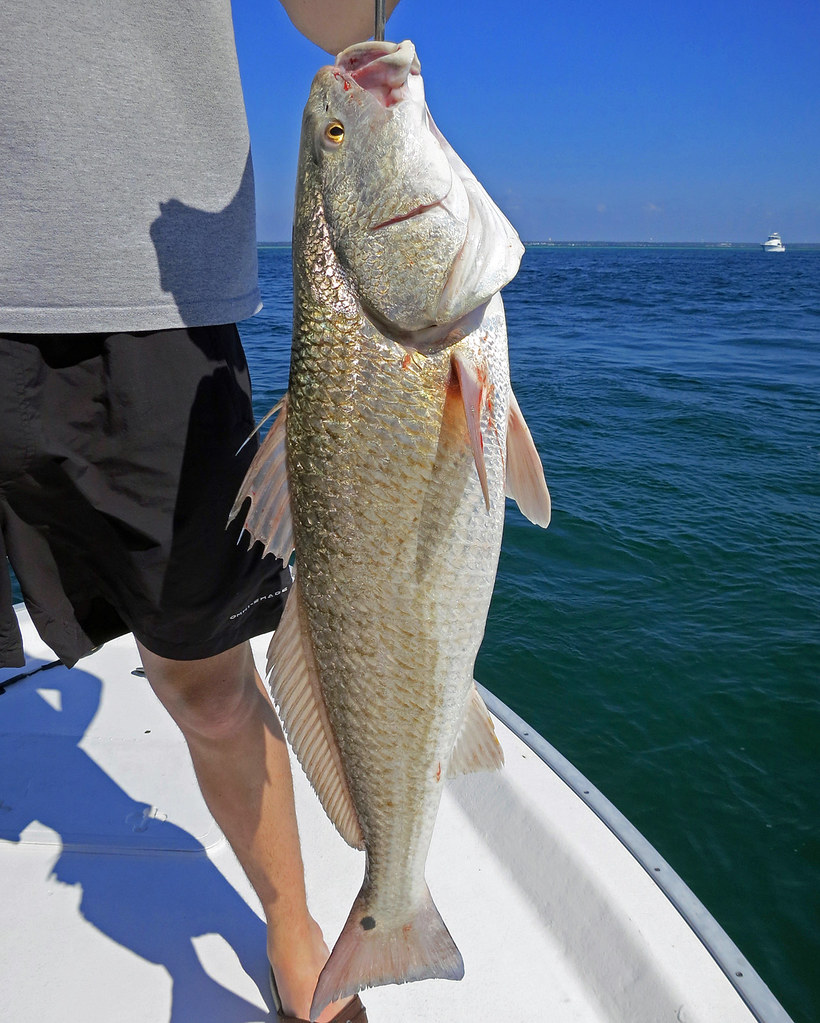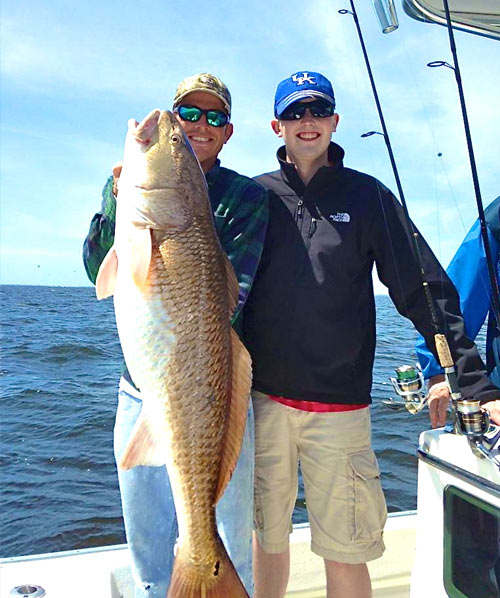 Book Your Fishing Charter