Catching Redfish in Destin, Florida:
A Complete Guide
Redfish are one of Destin's inshore highlights. They strike hard when hooked, but capturing them isn't too overwhelming. They're not tricky to find, too, which makes them perfect for both new and experienced anglers. So, what are the best methods, baits, and fishing spots for catching redfish in Destin, Florida?
Catching Redfish in Destin, Florida
Redfish are also called drums, bull red, channel bass, and rat red. They can weigh as little as 10 pounds or as big as 52 pounds. Since they're quite famous, catching redfish in Destin should be a breeze with the right guide and gear.
Best Redfish Fishing Spots in Destin
Generally, you can find redfish in grassy or rocky shorelines, along shell bars, and on shallow flats. However, the best redfish fishing spots in Destin are the Choctawhatchee River, Mid-Bay Bridge, Hogtown Bayou, and East Pass Jetties.
If you're in the Choctawhatchee River, look for redfish around rock piles and the river mouth. Likewise, be sure to check out the marshes, bridge pylons, and any place with rocks and grass while you're at it.
The most optimal time for fishing in the Choctawhatchee River is when its water levels are low. However, remember to be mindful of the weather. If it gets too hot, fish will move out of the backwater slough areas due to oxygen depletion.
Meanwhile, if you choose to fish in Mid-Bay Bridge, staying by the bridge pylons and the nearby flats is a wise strategy. This Okaloosa County bridge is a two-lane toll bridge, so it offers quite a huge place to fish in.
On the other hand, deciding to seek out redfish in Hogtown Bayou requires you to wait in flats and grassy patches. Besides that, though, you can also try your luck in catching speckled trout here. Redfish and speckled trout are actually almost always on the same spot.
Lastly, East Pass Jetties is quite a popular spot for both redfish and redfish hunters, so fishing on any part there would do.
Best Baits for Redfish in Destin
Since redfish aren't picky, you're free to choose from live baits and artificial lures. If you opt for live baits, croakers, mullets, crabs, and shrimps are great choices. Meanwhile, if you decide to use artificials, spoons and plugs are perfect, especially if they make loud sounds when struck.
If you want to pick your bait depending on the season, you can also go for crabs, sand dollars, and shrimps during summer and fall; and use pinfish and mullets during winter and springtime for best results. Similarly, pinfish and menhadens are perfect for clear water redfish fishing; rattling plugs and jigs are for fishing in turbid waters, and spinnerbaits and croakers are great when it comes to fishing in flats.
Redfish Season in Destin, Florida
When catching redfish in Destin, what you need to note is the location of the fish based on the season. During summer, the reefs, flats, potholes, bridges, and grassy patches are abundant with redfish, sheepsheads, flounders, and trout.
Moreover, the Choctawhatchee River's mouth is a great fishing spot, too. Alternatively, you can stay somewhere in the east bay if you wish to commence in some light tackling.
Meanwhile, fall is a good season to just hover around Destin looking for redfish. They don't quite shy away from the onset of the cold weather like others, so it's still possible to catch them by then.
On the other hand, wintertime is when the redfish head out to inlets, creaks, and streams for a warmer habitat. You'll often spot redfish in the east, where the flats of the Choctawhatchee River are. However, note that catching redfish in Destin during winter may be a slow process.
Lastly, spring is the best time to catch redfish due to the nice weather. Your choice of fishing spot shouldn't matter as much by this point since the redfish are spawning and starving.
Redfish Fishing Regulations in Florida
In south and northwest Florida, redfish bagging is limited to one per day per person, with a maximum of eight in a vessel. Meanwhile, northeast Florida allows two redfish catches per person each day, with a maximum of eight in a vessel. However, note that the redfish has to be a minimum of 18 inches long, but not longer than 27 inches.
Additionally, check out Florida Fish and Wildlife Conservation Commission's website for updates. At present, a catch-and-release order for redfish is temporarily in place in some of Florida's areas.
Hiring a Fishing Charter for Redfish Fishing
Whether you're after redfish or other types of fish, you can't go wrong with hiring a fishing charter. By reaching out to a reputable fishing charter, you're guaranteeing that you'll have a safe, memorable, and successful fishing adventure. Inshore fishing charters, such as the Destin, Florida Redfish Fishing Charter, take care of most of what you need when fishing.
You'll be provided with the best gear, accommodations, and the most experienced local fishing guides. Sometimes, you wouldn't even need to get a fishing license since the charter already has one. All you'll need to do is mentally prepare yourself, dress appropriately for the weather, and bring your own snacks.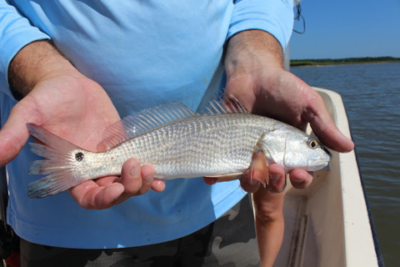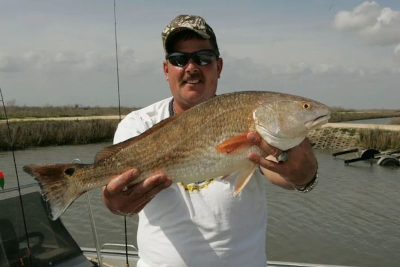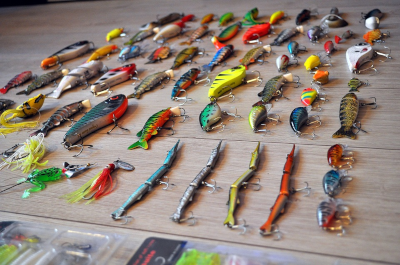 Book Your Fishing Charter