Catching Sharks in Destin, Florida:
A Complete Guide
You'll probably think of sharks when you hear "Florida." It doesn't even matter if they only mentioned the beach or things far from Florida-related fishing like sceneries or restaurants. You'll think of sharks when someone mentions Florida because movies, articles, and people talked about Florida and sharks all the time.
So, now you're after sharks in Florida. You're looking for a fresh, complete guide to catching sharks in Destin. You picked Destin as your fishing spot because it's not as crowded as Miami or Tampa.
Destin features two shark species: hammerhead sharks and bull sharks. You can count on both of them to be fierce, so they'll give you quite an adrenaline rush as you attempt to catch them.
It's always best to hire a fishing charter when catching sharks in Destin or anywhere else in the world. However, if you're feeling adventurous and already possess most of the required gears, skills, and knowledge, feel free to skip that.
This article isn't meant to replace a live guide's advice and guidance to bag sharks. Rather, it attempts to serve as your complete guide in catching sharks in Destin, Florida by telling you about everything you need to know when shark fishing. This includes the best techniques, baits, and places for capturing sharks.
Destin Shark Fishing
Destin only features two prevalent shark species, and that's quite a few if you compare it to other Florida cities, which usually boast at least five shark types in their waters. However, that doesn't mean you can't enjoy a good shark fishing adventure in Destin. It's quite the opposite.
For example, bull sharks are highly aggressive. They can be as long as 11 to 13 feet, and you'll often see them hunting alone. There are uncommon cases where they're in pairs while looking for food, but they mostly prefer solitude.
They attack both humans and smaller fish, so you can expect them to lash out at you and fight you with all they have when you hook them. They actually rank at third place in regards to human attacks made by sharks.
Meanwhile, hammerheads are the opposites of bull sharks. Hammerhead sharks are generally peaceful, laid-back, and more sociable. You can find them offshore and in groups of three, and the average on 3 to 13 feet in length.
Best Shark Fishing Spots in Destin
You'll find Destin's best shark fishing spots in offshore places. You'll need to find areas with plenty of shark prey for best results, and you may see the sharks both in deep or shallow waters. 
However, if you're looking for specific spots to fish for sharks in Destin, visit Choctawhatchee Bay or Destin Harbor.
Best Baits for Sharks in Florida
Sharks don't discriminate when it comes to food, so you can use anything bloody or oily. Bloody or oily bait will pique a shark's nose and draw it to you.
However, if you need ideas, opt for fish like trout, mackerel, mullet, ladyfish, bonito, menhaden, or jack. It's best for these baitfish to be fresh or even live. You can also choose shrimp, cut pilchards, or threadfin herring.
Common Techniques for Shark Fishing
Deep-sea fishing works best when capturing sharks. Alternatively, you may incorporate chumming, strike net, light tackling, longline, or drift gillnet.
Shark Season in Destin, Florida
Sharks love warm waters, and that's the main reason for Florida earning its shark-abundance reputation. So, the best time to catch sharks in Destin starts in May and ends somewhere in August.
That's the summer season. But then, remember that Florida itself generally boasts temperate waters, so any time of the year actually supports shark fishing there.
Shark Fishing Regulations in Florida
It's illegal to chum nearshore when you're trying to catch sharks in Florida. You're also stuck with using line and hook, and you're expected to know Florida's shark classifications to follow capturing limitations properly.
It's wise to hire a shark fishing charter if you don't want to read through the technicalities or lessen your mental load to focus on shark fishing.
Hiring a Fishing Charter for Shark Fishing
Fishing charters ensure your fishing trip passes as smoothly as possible. They provide you with everything you may need to bag your target fish, including accommodations, gears, and guides. Sometimes, you can even rely on the charter to possess a fishing license so you don't need to obtain one for yourself.
So, when a fishing charter like Destin, Florida Fishing Charters has your back, all you need to worry about is bringing your own snacks, dressing up appropriately, and enjoying your fishing session.
Other Fish to Catch in Destin
Besides sharks, you can bag fish such as amberjack, barracuda, cobia, grouper, mackerel, mahi-mahi, redfish, snapper, trout, and tuna in Destin, Florida. Learn more about each fish by visiting their respective pages, or check out our blog for more useful guides on catching different fish types in Destin.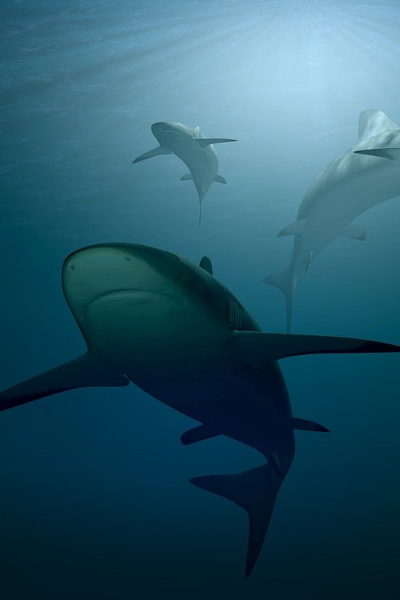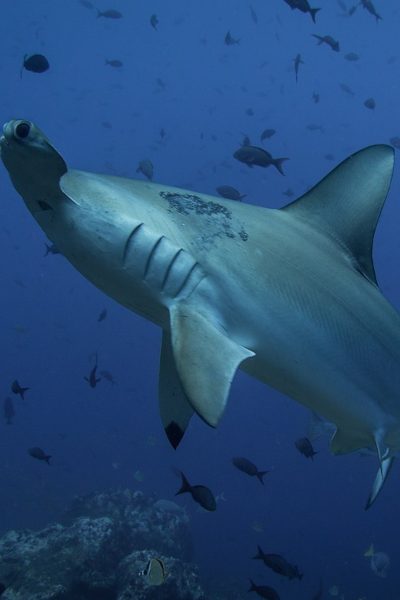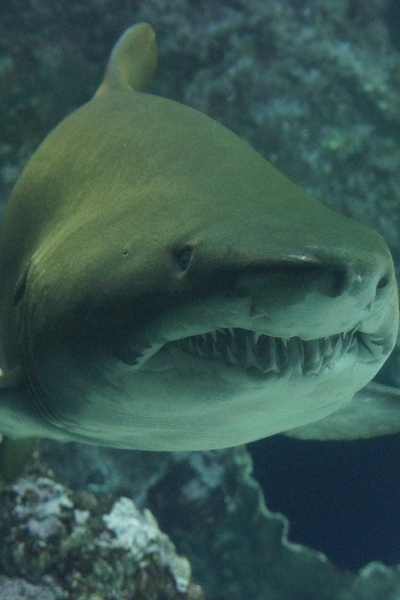 Book Your Fishing Charter