Destin Florida Fishing Guide
In this blog, we are excited to share with your everything you could possibly need to know about choosing a fishing guide in Destin, Florida. It doesn't matter if you are looking for an inshore fishing guide or an offshore chartered boat, we have you covered. As an impartial third party that simply helps connect anglers with the best guides in Destin, it's our job to help bring you the best and brightest that are not only going to put you on the fish but also ensure that you have the fishing adventure of a lifetime!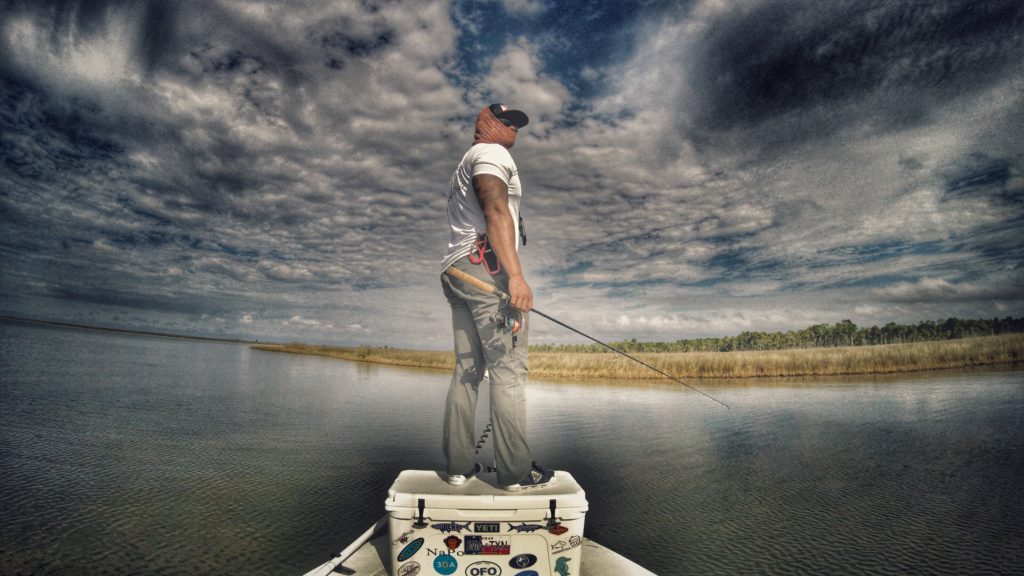 What Should You Look for in a Destin Fishing Guide?
A Genuinely Pleasant Person
There are a lot of good qualities you want to look for in a fishing guide. This should be very obvious and self-explanatory but just in case some people don't get it, I want to point it out. The paramount feature you want to look for in a guide is that they are a genuinely nice person that's great to get along with. I know, I know you wanted me to say you want a guide that will immediately put you on the fish, and while that is extremely important, you need to remember that you may be with the guide for one day or possibly multiple days. You want someone that you will genuinely enjoy being around! Here at Destin Florida Fishing Charters we have a strict policy that we only work with charters that are great people, with great personalities that will treat all of our customers with respect. Also known as the no A-(cough)-hole policy.
An Expert Guide
I know that this should be a given, but it shouldn't always be expected. This goes hand-in-hand with the point above. Just because someone may be an excellent angler, doesn't mean that same person will be an excellent guide. Just think about it. A guide needs to be able to manage a lot of things at the same time. Finding the fish, managing the rods and reels, keeping tackle and bait on all the lines, driving the boat, instructing the customers, all while entertaining and telling epic fishing stories. Finding someone that can do all these things at the same time and do them all well is very tricky. It takes much more than an expert angler to be a wonderful fishing guide.
An Amazing Angler
At the end of the day, it's the Captains job to put anglers on the fish! If you aren't going to catch some fish then why did you even come? Now there is a lot that goes into being an amazing angler and a lot of it has to do with experience. You want to fish with a guide that has been fishing the area for years. They should have an intimate knowledge of the area, where all the honey holes are, and what the best tactics are to put you on the fish. It's always a great sign to go fishing with guides that also fish for fun and regularly enter tournaments.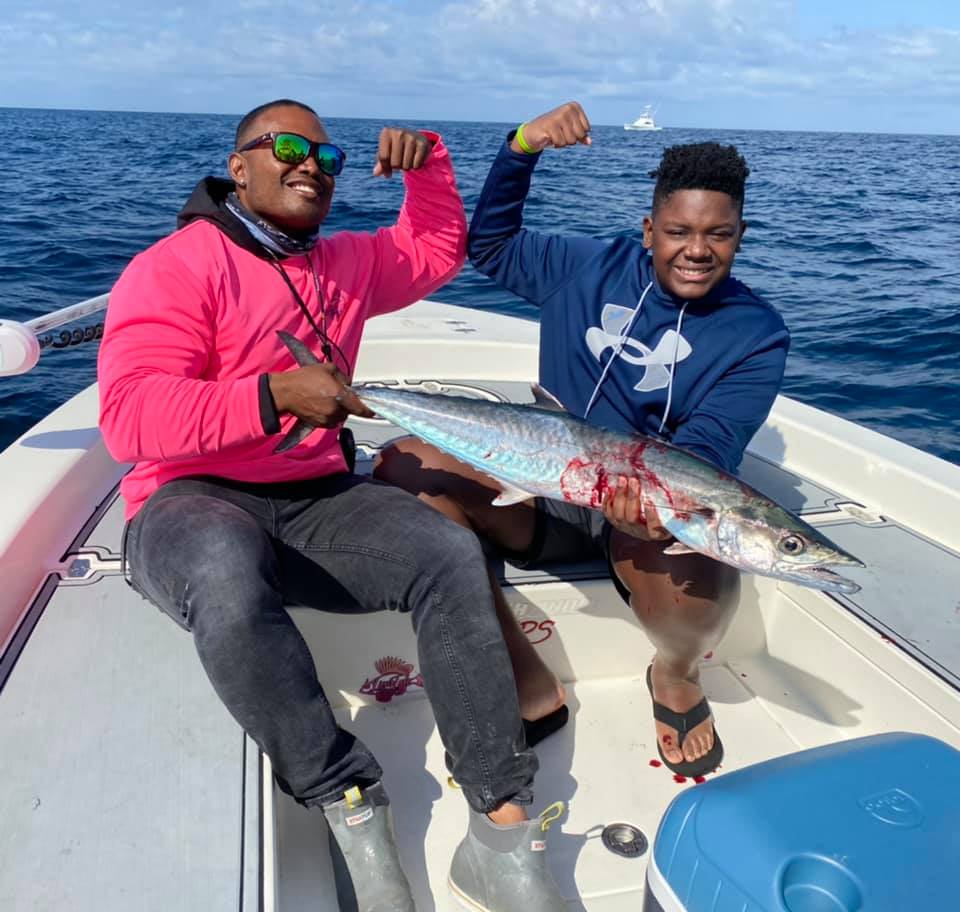 A Great Networker
Do you know the phrase that it takes a village to raise a kid? Well, it takes a great network to be a great fishing guide. The reason why is that fish are constantly moving and you can't count on the luck to find them every single day. This is why it's important to have an extensive network. The best charters have created a community where they will help each other find the fish.
How to Find the Best Guides in Destin
Finding the best guide in any area isn't always an easy task but luckily the internet has made this much easier than it was before. Back in the good-old days you had to rely on travel agencies or simply walk up to the docs when you wanted to fish. Those days in the dark are now over. There are now dozens of ways to check out your fishing guide before ever stepping on the boat.
Google
As you probably already know Google is still the go-to resource for finding reviews of fishing guides. This is done through Google My Business. Essentially, Google allows fishing charters to register their business which allows them to show up in search on a map, place posts of their activity, and receive reviews. Google is probably one of the resources that can be trusted the most. This is because of their unique verification process. In order to verify a listing, Google sends a post card to the physical location of a local establishment. This ensures that it's a business that actually resides in that location. There is no other service that requires this level of verification
Review Sites
In addition to Google, there are a number of sites that will help you understand the quality of a potential fishing guide through reviews. A few of these include Trip Advisor, Yelp, and Facebook. The reason why I grouped Facebook in with the other review sites is because not only does it work as a social media network, but it also works as a local business listing that includes reviews. If you want the down-low on a fishing guides you should be able to learn a lot through these reviews. I would be a little scared to book with a charter that doesn't have any reviews, or that has too few reviews. That means they are either really new or they try to stay away from these sites because of poor reviews.
Websites
A guide's web presence will also give you a good indication of how they will be as a guide. Most websites should include testimonials of people that have fished with the guide and a lot of great pictures of fishing trips. Here is where you need to use a little discernment. Not all fishing guides are digital marketers. Not all websites will be created equal, so you need to take it with a grain of salt.
Social Media
Social media has probably become one of the most important indicators of a fishing guide and this isn't specific to Destin. At a minimum, most guides should at least have Facebook and Instagram. A few may even be active on LinkedIn. What you are looking for is post frequency and the types of posts they are creating. The best guides are constantly posting pictures of the charters they took out that day. There should be fish plastered all over their page. If they aren't posting regularly, it's often a sign that they aren't staying very busy and might be a sign of concern.
Talk with the Locals
How can you do this if you haven't visited yet? There are a number of ways you can check. The easiest way is to check with the hotel once you have made reservations. Simply call and talk to the concierge or the front desk and ask if they have any recommendations for fishing charters. A lot of them will have a go-to guide that they have recommended before. In addition, you can also check with the local sporting goods store or bait shops. In that case with Destin, Florida, they are lucky enough to have a Bass Pro Shop that's located in the Destin Commons. Chat with the guys in the fishing department and they will be happy to point you to an excellent fishing guide.
Why Hire a Guide When Fishing in Destin?
Avid anglers may believe that they don't need a guide when fishing in Destin. That may be true if they have been fishing in the area many times before and are confident they can find the fish. This may be even more true for inshore fishing where it's easier to navigate and return to places where you have fished in the past. Regardless if you have fished in the area or not, I would highly recommend hiring an experienced fishing guide/charter service to take you fishing.
Intimate Knowledge of the Area
A skilled guide will know the area like the back of their hand and will have a GPS that loaded with excellent fishing holes. This will be a huge determining factor on if you will be able to find fish or not. Not only do they need to know the area but they also need to know the best areas for each fish species they are targeting and their constant movements.
First-Hand Knowledge of Fishing Techniques
Simply locating the fish isn't enough to get them in the boat. You need to fish with a true expert that knows how to catch fish regardless of the circumstance no matter what the time of day, the weather, or the tide may be. These skills aren't learned overnight. They take years and years of practice to master and may be the deciding factor if you end up catching fish or not.
Top-Notch Equipment
Simply renting a boat will not help you catch the fish and nobody wants to haul all their fishing equipment through an airport. A quality guide will provide customers with great rods, reels, and tackle to give them the best chance of catching fish. In addition, their boats will be well equipped with everything they need to find and catch the fish. This often includes fish finders, GPS, rod holders, downriggers, live wells, trolling motors and more.
Why Trust Destin Florida Fishing Charters to Connect You with an Excellent Fishing Guide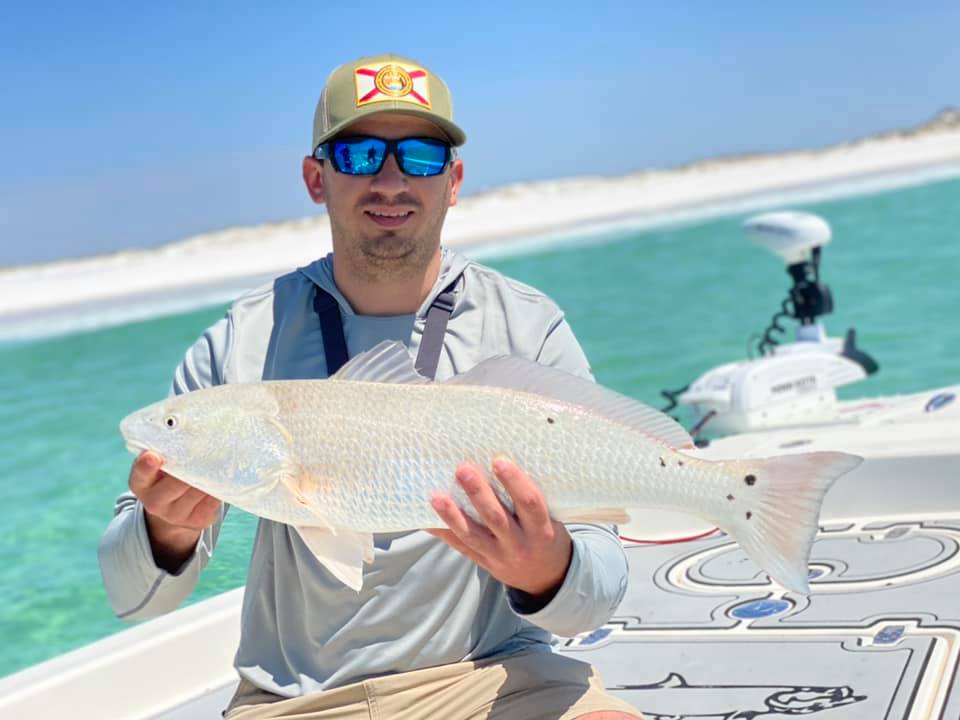 Now that we have established the incredible value a guide is going to be on your next Destin fishing trip, it's time to let you know why you would want to work with us. Plain and simple, we aren't a fishing charter. Our whole job is to connect you with the best guide services Destin, Florida has to offer and it doesn't cost you a thing! Essentially, we are marketing people who love to fish. As the mediator between anglers and guides, it's in our best interest that you get the best possible experience. We are compensated through the guides, so you don't have to pay any extra.
Hand-Picked Guides
Essentially, we only work with the best guides that Destin has to offer. We carefully select the best guides to connect anglers with. If we don't keep our customers happy, fishing with the cream of the crop, we will loose their trust and our business won't be around very long. Basically, if you aren't happy, we aren't happy! We personally know and trust all the guides we recommend!
Option of Multiple Guides
Since we work with more than one guide, it gives you more options. For example, in Destin there are inshore fishing charters and offshore fishing charters. You don't get a lot of guides that do both. The boat and equipment used for each are very unique. The deep sea fishing charters are equipped with large vessels made for long journeys. The inshore fishing charters are normally smaller, center console boats that are made for fishing in extremely shallow water. We can connect you with both, making sure you can target the fish of your choice while visiting Destin.
Book Your Fishing Charter