Why Choose Destin, FL for Your Next Tarpon Fishing Trip
If you've been fishing for quite some time, you probably know how Florida is one of the best fishing destinations in the country. Destin, in particular, is home to so many fish species and fishing spots that anglers head to all year long to get some action! One of the things many anglers love doing in Destin is tarpon fishing, an exhilarating experience one must encounter at least once in his lifetime.
But why choose Destin, Florida for your next tarpon fishing trip? We'll show you what you need to know!
Why Choose Destin, Florida for Your Next Tarpon Fishing Trip
Tarpon is one of the most popular targeted fish species by anglers worldwide, and there are several reasons why they flock to Destin in an attempt to catch one. Here are just some of the reasons why people choose Destin for their next tarpon fishing trip: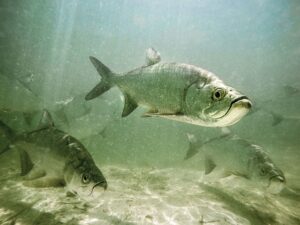 You'll Find Tons of Tarpon
Tarpon fishing is exhilarating in Destin, which is why many anglers head to the city. Even with many anglers around, you won't have to worry about not being able to grab the chance to catch a tarpon for yourself. With so many of these fish swimming around, everyone has an opportunity.
If you're wondering why Tarpon is abundant in Florida, it's because they prefer water temperatures of 74-88 degrees Fahrenheit. With Florida's mild weather, the waters suit them perfectly. You won't find it in many other places across the United States.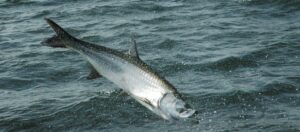 The Tarpon Here are HUGE!
The Tarpon population in this state is impressive not just by the number but with how big these fish can get! Tarpon is considered one of the prized inshore game fish worldwide, and some of the biggest fish are found in Destin.
Tarpon, also known as the megalops atlanticus, would average at 30-80 pounds, but you'll find record-breaking Tarpon weighing over 200 pounds!
So when you're in the area, the fishing scene will not disappoint, especially when you head to Destin during summer, where Silver Kings start to appear even more.
The Tarpon is also called the "Silver King" because of its size and the fight it can put up. They can jump up to 10 feet out of the water as they rattle gills like an angry snake. If you're looking for a huge catch to put up a fight and show off to your friends, then the Tarpon should be on your bucket list.
For those who have caught Tarpon, then you already know the thrill and accomplishment you feel once you get that prestigious catch. It's a monster, and you finally caught it, which was worth all the effort! And if you're anything like us, you'll most likely want to go at it again to prove your angling skills.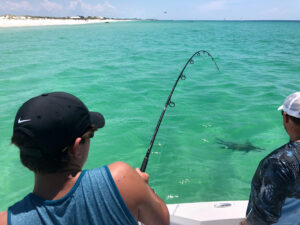 Fishing Charters Can Accommodate Your Needs
If you're interested in catching Tarpon but don't know how, then you'll benefit greatly when heading to Destin. You can find a Destin fishing charter who can take you to the great spots where you'll most likely find Tarpon.
Not only can they take you to the fishing spots, but they also have the equipment and professional crew to teach you how to catch Tarpon. Whether you're a beginner or an expert at fishing, you'll learn a lot while catching the big one in Destin!
Also, you won't have to hassle in getting your own license, as fishing charters can get you one. As long as you comply with the catch and release regulations set by the state, then you're good to go. The only thing you'll need to worry about is gaining the strength to fight your catch as you reel it in.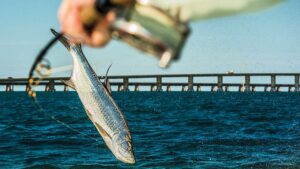 Destin is an Amazing Destination
Push aside the fact that you can find a ton of Tarpon in Destin and that they can come in monster sizes and strengths. Have you seen Destin?
Just like tarpon fishing, this destination is one of a kind! You've got fantastic weather all year long, breathtaking views, stunning clear waters, and so many other fish to catch in famous spots.
Plus, after your fishing trip, there is more to do with buttloads of tourist attractions, accommodations and resorts, restaurants, and other fun activities. Hit two birds in one stone as you tick off the Tarpon on your bucket list and get to relax in a luxurious beach resort right after.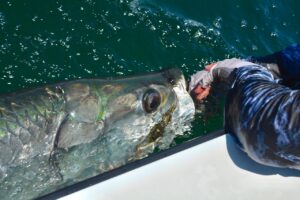 Catching Tarpon in Destin, Florida
Are you now intrigued and want to catch some tarpon in your next Destin fishing trip? Here are some helpful tips to follow:
Make sure you're aware of the tarpon fishing regulations in Florida. You can purchase a tarpon tag for $50 so you can keep the fish, though this is limited to one tag per year, and if not, then Tarpons are strictly catch-and-release fish. Furthermore, you are only limited to hook and line gear.
You can catch Tarpon using various techniques, such as sight casting, trolling, or fly fishing. Fly fishing is an excellent option if you're up for a challenge, while sight casting is a common and popular technique as Tarpon is caught near the shore.
If you're unsure of the bait tarpon prefer, go for natural bait during the ebb ride, like shrimps, mullet, pinfish, and pilchards.
You can also go for artificial lures, though these are only best on flats. If you're fishing in canals or rivers connected to saltwater, use round-headed crappie jigs, rapalas, or rebels.
Wrapping It Up
When it comes to tarpon fishing, Destin is the place to be. From its vast size and strength down to its abundance in Destin, Florida, you'll have a memorable time with many photos and stories to bring home.
We hope this article answered your question, "why choose Destin, Florida for your next tarpon fishing trip?" If you're already planning your fishing trip in the Sunshine State, don't forget to contact a reputable fishing charter to make your tarpon expedition a successful one. Good luck!
Book Your Fishing Charter