How to Prepare for Your Destin Fishing Charter
Destin is one of the most popular destinations for fishing, so it's no surprise that there are numerous fishing charters ready to take you on your next adventure. If it's your first time joining a Destin fishing charter, you must have many questions, namely on how to prepare for your trip for a fun and memorable time.
Don't worry, we share the best tips, so you won't feel flustered and confused on the day of your trip. Read on!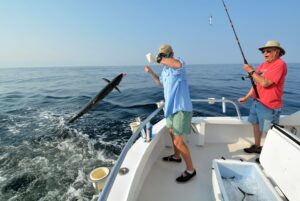 How to Prepare for Your Destin Fishing Charter
Understandably, first-timers on a Destin fishing charter won't know what to expect during their trip, much less know how to prepare for one.
The first thing we recommend is to communicate with your charter captain! While you can get insightful tips here, it doesn't beat learning what to expect from your trip from the one handling it. Every Destin fishing charter is different, and when you get all your questions answered by the captain, you'll have a gist of what will happen in the charter, what to pack, and how to properly prepare.
With that said, here are the helpful tips you can follow.
What to Wear
We highly recommend wearing light-colored clothing on the day of your fishing charter as it reflects the sun. Avoid dark black clothes as they will just absorb the heat, making it even hotter.
Apply sunscreen before boarding and wear sun protection, like a brimmed hat and polarized sunglasses. Check the weather report and dress according to the expected weather but prepare for the opposite as well by bringing an extra set of clothes.
What to Pack
While fishing charters would include things like gear rental and snacks (this may incur additional cost), there are things you must bring with you as well, like:
Sunscreen: The sunscreen you bring must protect you from UVA and UVB rays. We recommend getting one that's SPF 50 or more for better sun protection.
Zinc: This is for your nose, like what lifeguards wear.
Lip balm: Bring lip balm with SPF to prevent your lips from getting chapped.
Windbreaker: It keeps you warm in the early morning if you go fishing during the winter. It will also protect you from water sprays.
Rain gear: If the weather forecast predicts rain on the day you're fishing, make sure to pack it for your protection and comfort.
Polarized sunglasses: Protect your eyes and have a better vision to see your target fish.
Hat with a brim: This is for added sun protection.
Cooler: You can store our food, drinks, and caught fish.
Waterproof bag: Store your electronics and other personal items here.
First aid kit: Make sure it includes your personal medication, hand sanitizer, wet wipes, and a hand towel. If you get easily seasick, bring over-the-counter medication to help with the symptoms and take it before boarding.
Food and drinks: Bring lunch, water for the entire day, and snacks. We recommend bringing sandwiches, which are easy to pack, eat, and store in coolers. You can also opt to bring granola bars and beef jerky to keep you energized throughout the day.
Fishing gear: While charters may provide the gear, you may want to use yours for familiarity.
Zip lock bags, zip ties, and colored rubber bands to use when storing your fish.
Smartphone and charger: You can also bring a camera or GoPro to document your trip.
Cash: Bring cash in case you didn't pay for the trip in full yet and for tips. Leaving a 15-20% tip is the industry standard, similar to a restaurant.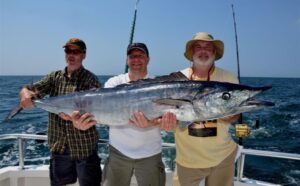 Respect and Listen to the Crew
No matter what service you avail in any industry, you must respect the crew and treat them nicely. The captain and crew perform extremely busy and intense jobs, so you wouldn't want to give them more stress with a snarky attitude. They make sure that the Destin fishing charter trip is running safely and smoothly while ensuring you're having a great time, so have a friendly attitude.
Make sure you listen to the safety briefings prior to boarding the ship and take everything said seriously. This will prevent any mishaps and avoidable accidents. Moreover, treat the fishing charter boat with care. Not only is this out of respect for the captain and crew, but it prevents being left with a hefty repair bill if you accidentally damaged the boat!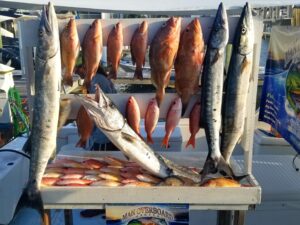 What You Shouldn't Do
Besides the preparation tips mentioned above, there are also things you shouldn't do before and during your fishing charter, such as:
Do NOT wear spiked shoes on your Destin fishing charter. Spikes and metal tips may cause damage to the decks. It's important to sear soft-soled and slip-resistant shoes. Many charters won't allow you to board the boat with spiked shoes.
Don't wear jeans because no one likes the feeling of wearing wet jeans for hours. Also, avoid wearing flip flops, as you will deal with slippery surfaces and there's a chance that rogue fish hooks can pierce your soles.
Never throw your trash overboard. While this is an obvious tip, some tourists think it's fine to throw their trash. Not only should you respect the crew and boat, but the waters as well, as your garbage can harm sea life.
Do NOT drink alcohol or do drugs the night before your fishing charter. The hangover will have you more prone to seasickness and you won't be able to perform your best when fishing. Avoid drinking during the Destin fishing charter either, as being under the influence can put you and others in danger.
Avoid consuming heavy meals right before you board to prevent seasickness during the trip.
Wrapping It Up
We hope you learned a lot about how to prepare for a Destin fishing charter. If you're still looking for a fishing charter to accommodate your needs and give you the trip of a lifetime, contact us now and we can connect you with our many reputable charters and guides.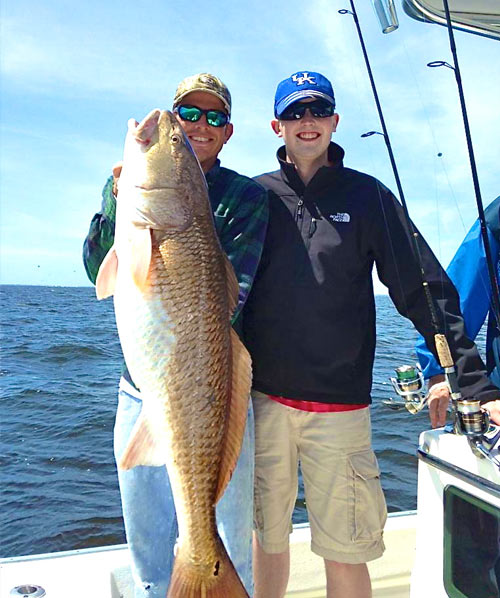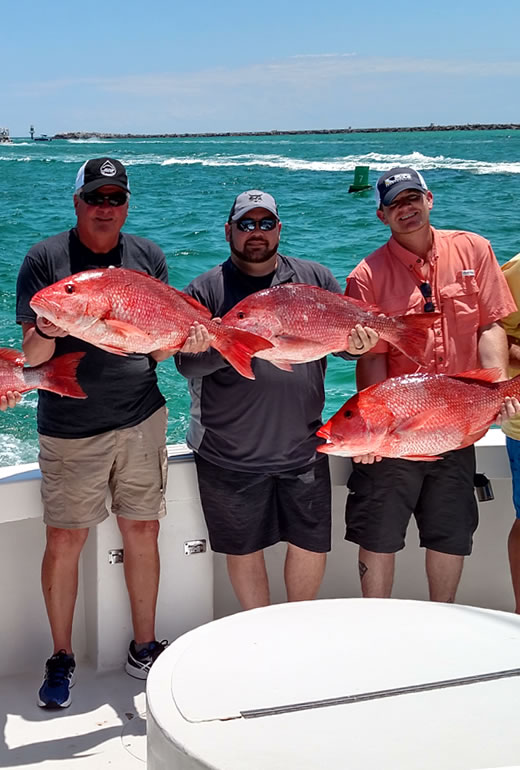 Book Your Fishing Charter