Helpful Tips When Fishing with Your Children
Destin is the ultimate destination for just about anyone looking for a vacation amid fantastic beaches and adventure-packed waters. It's perfect for families with children because there are so many sights and attractions to visit, along with kid-friendly eats and fun beach activities.
One thing you may want to consider doing is fishing with your children. It's best to start them young and give your little ones fantastic memories they will remember with joy. Moreover, fishing is an excellent way to spend time with one another and an opportunity to share your favorite hobby with them!
But wait, before you go fishing with your children, you must prepare ahead! Here are helpful tips you can follow for a fun day out in the waters with the kiddos.
Helpful Tips When Fishing with Your Children
Understandably, you'll have a lot of questions and feel a bit nervous about taking your kids out to the open waters to learn about fishing. Don't worry, you aren't alone!
While fishing is an excellent activity to teach the young ones, there are also things to prepare for that are slightly different compared to your needs. Here are tips to follow when fishing with your children: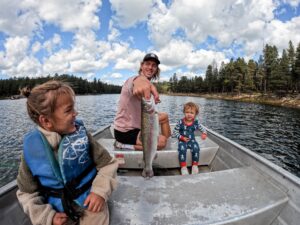 Your Children's Ages and Personalities
Before anything else, you must consider your kid's age and personality to begin planning the perfect fishing trip made for them. Remember, taking your 4-year-old fishing will be entirely different compared to fishing with an 11-year-old.
Besides age, you must consider their personality. For instance, are they calm and patient? Or excitable and a bit of a handful? This will allow you to adjust and implement the right type of fishing and duration.
Younger kids would likely be more interested in the environment rather than focusing on a bobber. Because of that, it's best to plan for about 1-2 hours of dedicated fishing.
On the other hand, older children will be able to maintain more focus, and fishing independently. They are less likely to feel distracted, enjoying longer hours on the water without wanting to go back home.
But remember, every kid is unique! This leads us to the next tip.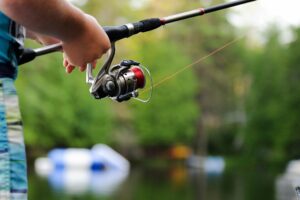 Have a Talk
Besides preparing the equipment and booking a fishing charter, you must also prepare your child for the trip!
You can do this by watching television shows about fishing or watching fishing vlogs together. Educate your child on the types of fish you can catch in Destin and other fun things to do in Destin to have them feel excited about the trip. Just don't start the list with sharks or other monster fish!
Moreover, take time to sit down with your child and explain what will go down in the waters. Explain basic concepts like fishing rods, baits, and lures. Keep this talk simple but interesting.
Talk about how fishing works and that it's completely okay to lose fish, baits, or lures. You can demonstrate how the activity goes by drawing on paper or through their toys.
If you already booked a fishing charter, share that information with your kid, too. Tell them the captain's name, the boat you'll be on, their favorite fish, and more. Make your kid familiar with the captain so they will feel more comfortable to ask questions to learn and enjoy their time in the waters!
Let Them Help Plan
The next fun part is the actual planning and preparation of fishing gear. Have your child even more excited for the trip by involving them in this process!
Go out together and let them help you choose the lures, hooks, and sinkers you need at the local bait shop. Afterward, teach them how to organize the tackle box and how to rig the poles. Not only will they feel excited and learn about fishing, but you get to spend even more time together.
Speaking of fishing fear, you'll want to use simple fishing gear and techniques. After all, it will be difficult to educate a young angler on how to use top water poppers when targeting bass. Their only goal is to catch a fish, with size and species being irrelevant here. You can start with a simple worm and bobber setup and target smaller fish, which are easy to catch.
Also, don't forget to bring other personal belongings, such as sun protection, extra clothes, bug spray, medication, water, and most importantly, a lot of snacks! Hungry kids are cranky, so you want to keep their happiness and energy levels up with good food.
Teaching Them at Home
For children, a frustrating aspect of fishing is casting, especially when you're teaching a younger angler. After a few failed attempts, they may be tempted to throw their pole away!
Rather than waiting on the day of the fishing trip, teach your child how to cast at home. You can use rubber practice casting plugs so they can practice daily until they feel like they have the hang of it. Don't let them stress about the accuracy and focus more on consistently casting the line in a forward direction.
When's the Trip?
In terms of when you should go fishing, it will depend on your target species and the current weather in Tampa Bay. You'll want to go during peak fishing season and when the weather is comfortable enough for your family to be outdoors. You can talk with the charter captain or local guides for advice, as they will also base the suitable date on your target species, as well as the expected weather and water conditions.
Wrapping It Up
Hopefully, our tips when fishing with your children helped you out! We understand how kids may have different wants and needs, so make sure you follow some of these tips above for better chances of them enjoying themselves with you.
Enjoy more of your day with your family by booking a reputable fishing charter so your main focus is your kids and reeling in the big one! Contact us now for charter services.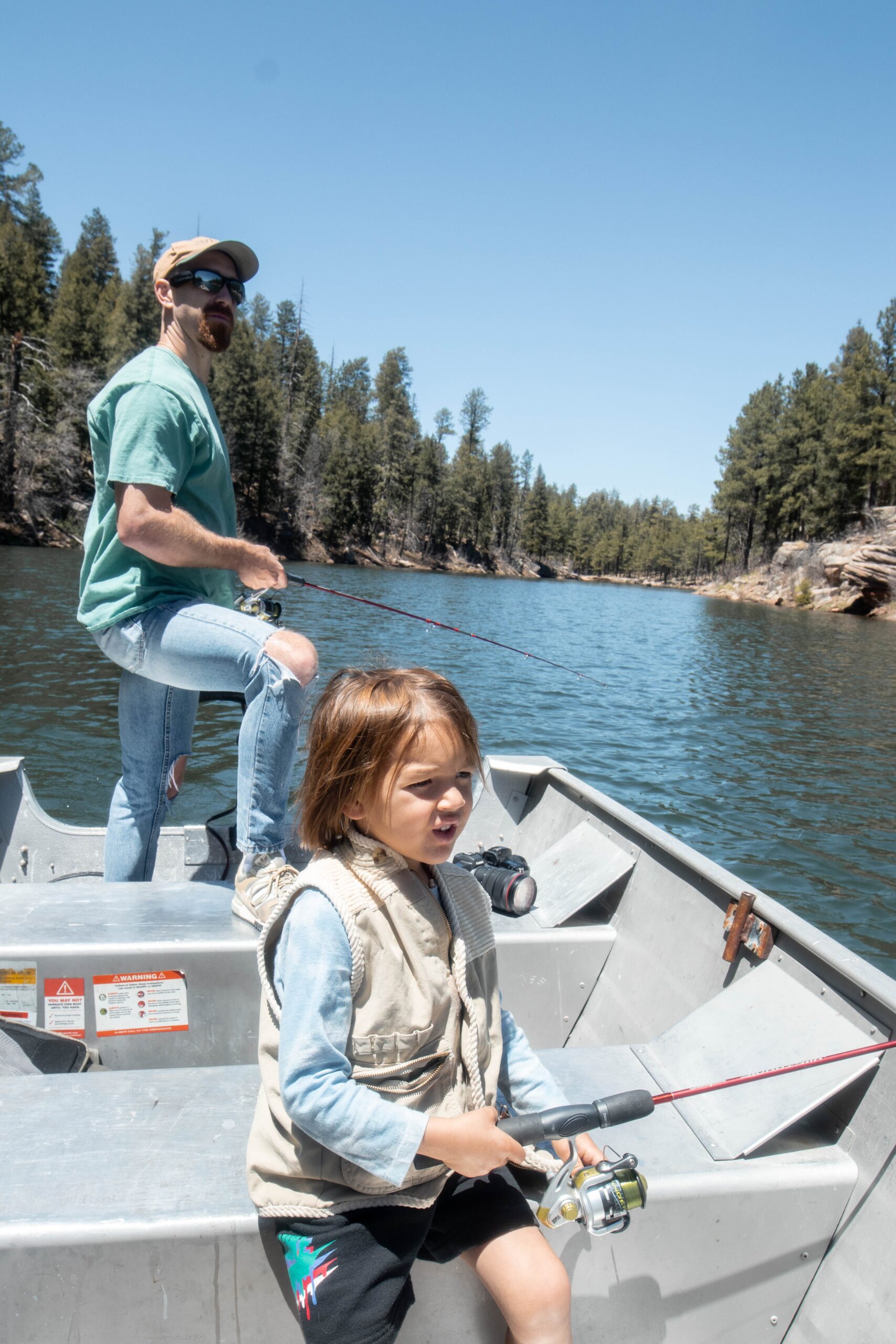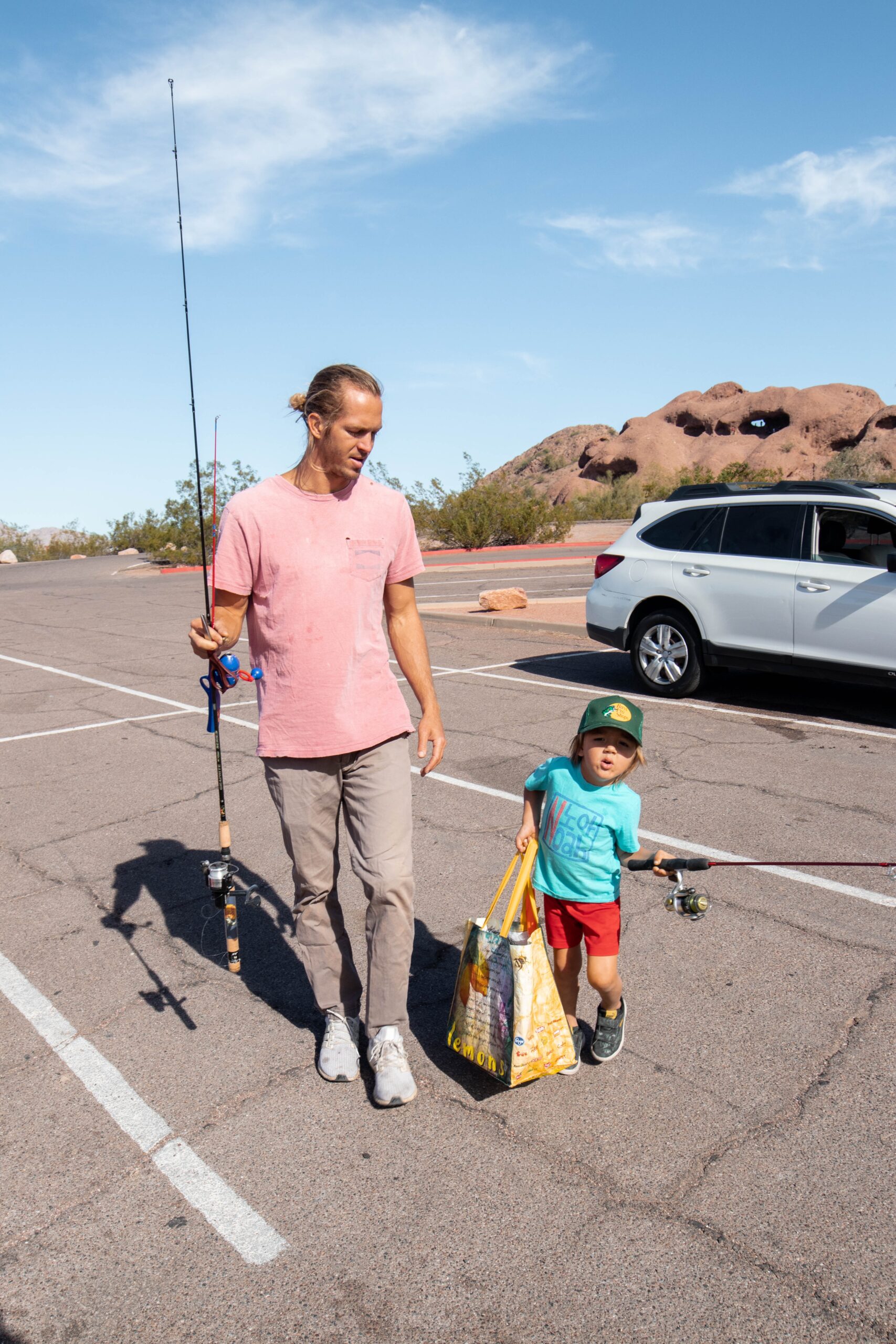 Book Your Fishing Charter