What to Expect When Booking a Destin Fishing Charter
You're planning to head to Destin to get some of that fishing action, huh? That's awesome news because you're going to open yourself up to a ton of opportunities to catch a lot of fish, ranging from barracuda and mackerel when inshore, down to mahi-mahi and snappers when offshore.
Of course, it's best to have fishing charters assist you when out in the waters, especially if you're traveling from another city. That said, what can you expect when booking a Destin fishing charter?
Whether it's your first time or you've been on a Destin fishing charter, we share what to expect so you can prepare accordingly.
What to Expect When Booking a Destin Fishing Charter
A Destin fishing charter is a unique experience and an awesome way for you to relax and enjoy the excitement fishing offers. Fishing charters are a type of service that professional fishers and boat owners offer, taking guests on inshore and offshore fishing excursions. These excursions can last as short as two hours to as long as overnight, depending on where you want to go.
You can either join charters with other anglers or avail of private charter services to customize your trip suited to your wants and needs.
So, what's there to expect? Here are a few things to consider: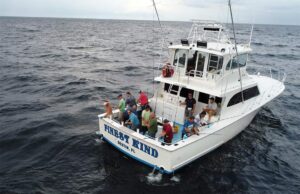 Know What to Expect Through Communication
Most reputable fishing charters are very easy to work with. They usually include everything in the trip and cost, from the boat rental and crew service down to the fishing gear.
That said, they would usually follow a route when going on an inshore or offshore fishing excursion. If you would like to go somewhere different or want to catch certain fish species, then it's best to discuss this with the charter captain. Let the captain know what you expect from the trip, what the trip itself entails, and if he can adjust the route to cater to some of your requests.
Communicating with the charter captain and crew before your trip will help set expectations and avoid any miscommunication. That said, this might beg you to question, "what do you want out of the fishing excursion?"
Remember, all fishing trips are different, with each of us having different memories, catches, and preferences. What you want will boil down to personal choice and if you are unsure of what you want, then ask these questions:
Are you excited to be in the waters? If it's your first time and can't wait to be out on the open sea, then you'll more likely be open to more flexibility, letting the captain take charge of the trip.
Are there specific fish species you want to catch? There are tons of fish you can catch in certain areas of Destin's waters! Let the captain know what you want to catch, and he can try taking you to spots where those fish are.
Are you looking to learn certain fishing techniques? If you are a beginner, the captain and crew can show you the ropes as long as you let them know. If you're a seasoned angler, let the captain know if you're trying something new.
There are also other things to consider, such as the weather, other activities you may want to do, water situation, and the like. It's always best to talk with the captain about it.
Pack Your Essentials
Now that you've communicated with the captain, the next thing to do is to pack. You can make the most out of your trip. Here are the essentials so you can expect a fun and safe time:
Wear sneakers with a rubber sole, polarized sunglasses, a hat with a brim, and light clothes.
Bring anti-seasickness medication if you easily get seasick. Also, bring the personal medications you need, a personal first aid kit, sunscreen, and insect repellant.
Food and water! Bring a big jug of water and light snacks to keep you hydrated and energized.
Your backpack and Ziploc bags to store your items during the trip.
Personal valuables like your phone, camera, cash, and the like. Speaking of cash, you may want to bring extra to leave a 15-20% tip. It's better to bring cash as most captains won't have a credit card processor on board.
The Onboard Policies and Times
All fishing charters will have their own policies on how to behave on board. You might not know about some policies, so it's best to ask before your board. For example, some captains may allow you to light a cigar, while others will disallow it.
You must also be aware of the departure and pickup times. It's best to confirm the times and check if you will be fetched from the hotel or if you will meet at the docks. You may arrange a pickup from the fishing charter service if they offer it, but if not, confirm the departure time and what time you must be in the marina. You'll most likely need to be there earlier than the departure time to meet the captain and crew, stow your belongings, listen to their orientation, and the like.
State Rules and Regulations
Besides asking about the fishing rules and regulations with the captain, it's also worth knowing it yourself. You might be surprised that Florida has certain fish species that you can keep or must catch and release. Some species may have bag limits and certain size and weight restrictions as well.
You don't need to memorize the rules, though. The captain and crew will let you know if the fish you just caught is a keeper or if you must let it go.
Wrapping It Up
Fishing charters are an excellent experience for first-timers, beginners, and avid anglers alike. When you book a Destin fishing charter, you get to enjoy the peace and serenity surrounded by waters, a professional captain and crew to guide you, and lots of fishing opportunities to take. Contact us now to learn more!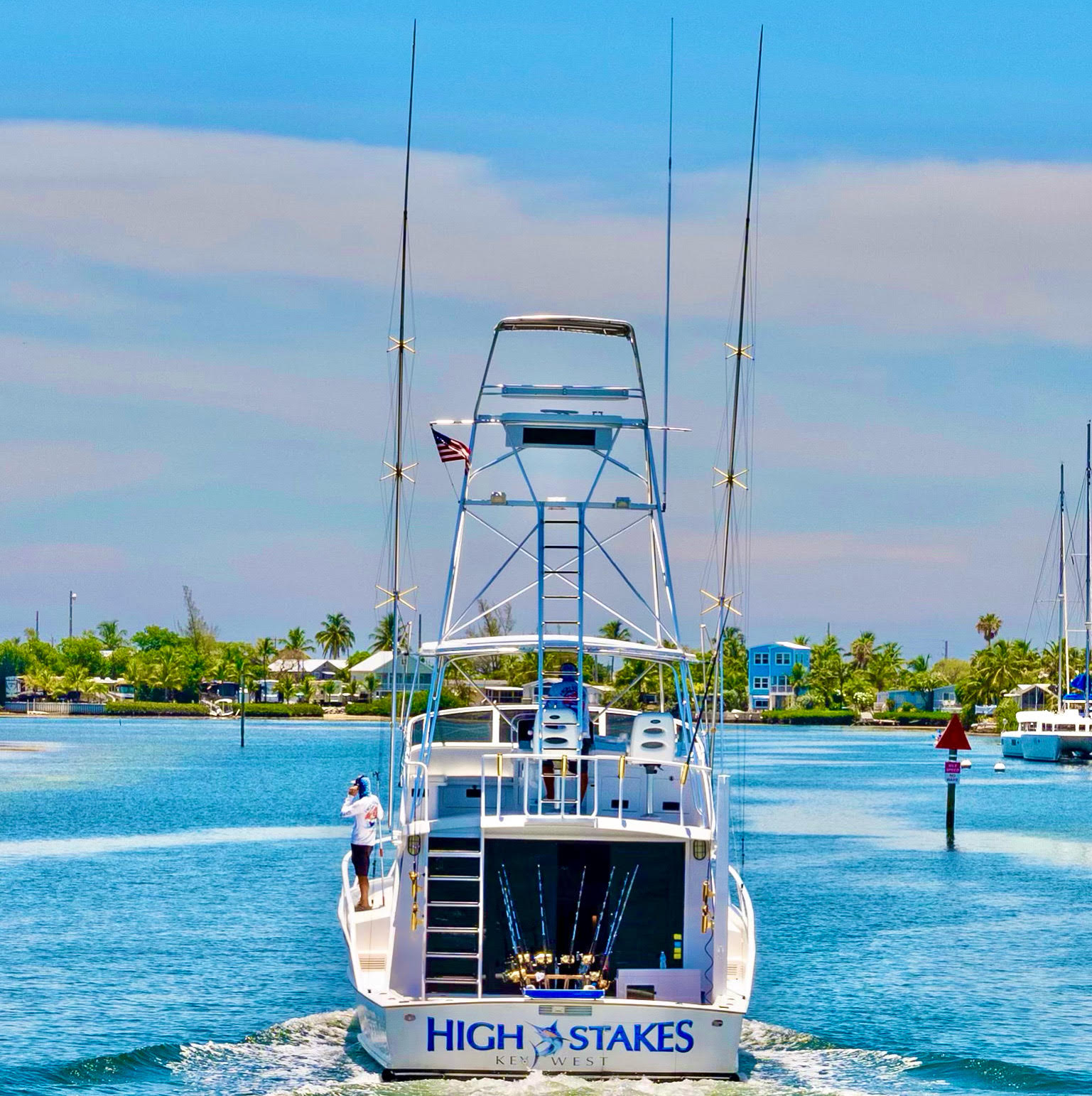 Book Your Fishing Charter