Deep-Sea Fishing in Destin, Florida: 6 Helpful Tips
Tourists make their way towards sunny Destin, Florida, because of the breathtaking beaches, stunning sceneries, and fun activities to do. But one of the reasons why people head to Destin is because of that intense fishing action. Deep-sea fishing in Destin, in particular, is an adventure to many experienced anglers who want to get the "big one!"
But before you take the leap and go deep sea fishing in Destin, there are a few things to consider.
Tips to Follow When Deep Sea Fishing in Destin
Whether it's your first deep sea fishing trip in Destin or your tenth (or more), there are things to learn and follow to make it a successful one. Here are tips to follow and things to prepare: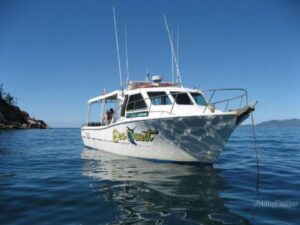 Boat Options
Locals who own their own fishing boats can skip this section. But if you're merely traveling to Destin, you must charter a boat to go deep-sea fishing.
There are certain things to consider as you charter a boat, such as:
Does the fishing charter offer deep sea fishing services?
How much can you afford for the deep sea fishing charter? List the number of people who will join, the boat size and type, and how long the trip is. Don't forget to add the cost of your gear and travel expenses when heading to Destin.
If you're a bigger group, hiring a private fishing charter and splitting the cost is best. If you're fewer than four people, we recommend shared charters as long as you're okay with fishing with strangers at a lower price.
As for feedback about your chosen fishing charters, research for expertise, legitimacy, and reputation.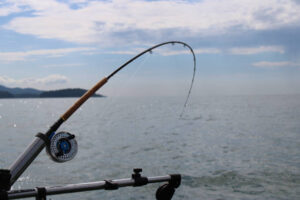 How Long to Fish For?
With deep-sea fishing in Destin, prepare to spend at least half the day out on the waters, which is about 6 hours. This is the minimum time most suited for beginners, those with small children, or if you don't have too much time to spend. Furthermore, you can go for either morning or afternoon departure times.
You can also choose other options, such as ¾ day trips lasting for 8-10 hours. This is great for those who have a lot of time and want to spend more of it on the water to spruce up their deep-sea fishing skills.
There are also full-day trips where you leave early morning and return late at night, lasting 12-16 hours. These are suitable for experienced deep-sea anglers who want to try bottom fishing and offshore trolling.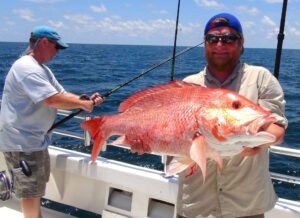 Fish Species to Target
The fish you want to catch will determine exactly where you'll go in the water. It will also determine when the trip will be.
For instance, you can't target Red Snappers in January when the season opens in June and July! But if you're more open to catching various fish species and not just one specific fish, then you're allowed more flexibility as you plan when your trip will be.
In Destin, Florida, there are different fish species you can catch when deep-sea fishing, such as:
As for fishing methods, two of the most common ones that anglers use are bottom fishing and trolling.
We recommend using natural baits (like squid) or jigs if you're going bottom fishing. For trolling, opt for natural baits (like cigar minnows) or rigging your line with skirted plugs. If you're unsure what techniques work best on the particular day and fish species, you can ask your charter crew or the current Destin fishing report.
Fishing guides and charter crews are professionals who can teach you the effective techniques to catch your targeted fish! Plus, they also provide gear, which is a huge benefit for beginners who don't have the budget or are unsure what to invest in.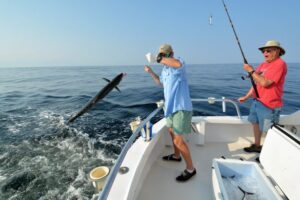 List of Amenities
Just like accommodation, Destin fishing charter boats would have varying levels of amenities. It won't matter if you need a restroom for short trips, though it will be an essential amenity if you plan to go out all day.
Also, different boats would have different amenities. For instance, more expensive and elaborate boats would have full kitchens, while smaller and less costly boats minimize their amenities. Determine what you need, the budget, and how many people are going, and you can choose your fishing charter boat successfully.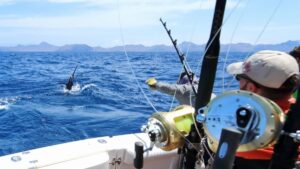 Follow the Rules and Regulations
Even if you are in the open ocean, you'll still need to comply with strict rules and regulations, as you would on land.
Fortunately, you most likely won't require a fishing license on a charter boat as the boat already has a charter license. However, it's still best to ask your charter captain or fishing guide if he has the appropriate fishing license that would cover his clients. If he doesn't, then you'll need to purchase a fishing license before the trip.
Besides that, you must be aware and comply with bag limits, only keeping species you are legally permitted to keep.
If you're not entirely knowledgeable about Florida's fishing rules and regulations, not to worry. Your captain and crew will teach you about the fish to keep and what you must release.
Deep-Sea Fishing in Destin: Bonus Tips
Fish close to reefs, which are where smaller fish are. Bigger fish will follow suit.
Use a GPS nautical map to make it easier to find fish and monitor the oceanographic forecast.
Keep a logbook of all your fishing trips, including details like date, temperature, speed, hook style, wind direction, among other important factors that played a role during the trip.
If you're using live bait, have one fish per gallon of water to prevent harming your bait, which leads to low energy. Bigger fish won't be interested in them if that's the case.
Wrapping It Up
Hopefully, our guide to deep-sea fishing in Destin helped you out! If you're still looking for a fishing charter to guide you, contact us to learn about our services!
Book Your Fishing Charter