What's a Destin Sportfishing Charter?
When in Destin, one of the must-do's in the area is to go fishing! While you can always go fishing from the shore or rent your boat to navigate the waters, one of the better options is to join or hire a fishing charter.
Fishing charters offer adventures for any type of angler, regardless of age or skill level. Destin offers numerous fishing charter services, with one of them being a Destin sportfishing charter.
Wait, what's that?
We share what a Destin sportfishing charter is and how to choose the right one.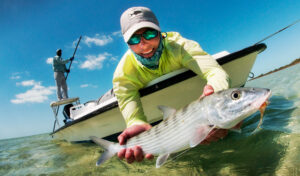 What's a Destin Sportsfishing Charter?
The offerings of charter companies would vary but there's one thing they all have in common: They aim to provide a fun fishing experience!
Sportsfishing charters are when you play for all-inclusive services, meaning the boat, captain and crew, and even the fishing gear are provided. The captain and crew will navigate the waters to take you to a place where you are most likely to get a catch!
Depending on the fishing charter service you avail of, there are times you can get more than just the boat, crew, and fishing gear. Some charter services also offer food, comfy cabin lounge areas, and even cooking services for whatever you catch and a guided fishing lesson.
That way, all you have to bring is yourself!
How to Choose a Good Destin Sportsfishing Charter
Now that you're more familiar with what a Destin sportfishing charter is, the next question is: How can you choose one to hire? There are so many different fishing charters available in Destin that it can get difficult to narrow down your choices.
That said, here are a few tips to follow:
What Fishing Charter Do You Want?
There are two major kinds of fishing charters to choose from, which are:
Private fishing charters – This type of fishing charter will give you complete control over things like the location, the fish species you'd like to catch, how long you'll be in the waters, and more. This is a great choice because you have the boat to yourself and the captain will pay full attention to you, ensuring your needs are met. However, this is the more expensive route.
Shared fishing charters – You will be sharing the time and space with a few other anglers at a lower price. You won't have much flexibility here as the captain will need to accommodate everyone and their needs. However, it's still an enjoyable experience because you get to meet new people and still have a chance at reeling in different species!
The Lowest Price Isn't Always Best
Price is a major factor to consider for many, but you shouldn't make your decision solely on that. Remember that the lowest price will not always be the best. A Destin sportfishing charter can cost you anywhere from $100 to $1,000 per head, with the final price depending on the vessel you want and how many you will be.
Set a reasonable budget and match it with excellent services based on your needs. You can research multiple companies for their quotations to compare the prices with their services and reputation.
Research, Research, Research!
Just like purchasing any other product or service, you must also conduct proper research on your chosen fishing charters. Ask family, friends, or colleagues for recommendations, if they have gone fishing with a charter in Destin. Besides that, check out review websites online like TripAdvisor and Yelp, where people post genuine reviews about charter services.
You can get more of an idea of what to expect with the fishing charters. Not only will you learn about the services they offer, but the quality of services, which is just as important.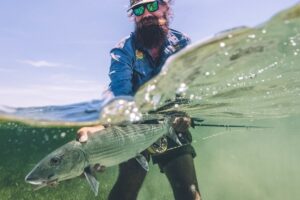 Look Into the Captain and Team
After narrowing down your fishing charter options based on research and price, contact the captains for a quick interview. Ask them questions regarding their vessels and crew, the licenses carried, and credentials.
It's best to work with a captain who is a member of any guide association with a lot of experience in Destin. Better yet, hire a local! They are more aware of Destin's fishing rules and regulations and will be able to navigate the waters, toward where fish will bite.
Moreover, check the refunding policies. Will they provide a refund if they are forced to cancel a trip due to bad weather, or will they postpone the trip for free? It's best to discuss all these to align your expectations rather than to deal with confusion later on.
Discuss your expectations with the captain, such as where you want to go, any target species you'd like to catch, and any techniques you want to learn. Be transparent with your fishing skills and experience so the captain can help you once you're onboard. The more information you can provide to the captain, the better they can plan the trip and settle expectations accordingly.
Consider the Fishing Fleet
Other than the captain and team, you should also consider the fishing fleet! You'll want to be in a spacious and comfy boat, especially if you plan on being on the waters for hours on end.
Inquire about the fleet's size and condition to get an idea of what to expect once you're on the waters. Some charters may give you the choice of what fleet you'd like based on your trip, or it will be up to the captain.
Wrapping It Up
Fishing charters are abundant in Destin, so to avoid choosing the wrong one, you'll have to do some research! A Destin sportfishing charter is an enjoyable experience for family, friends, or even if you're going solo. Whether you're a beginner, with children, or a seasoned angler, there's always a type of charter made best for you.
Contact us now and we can help connect you with reputable fishing charters and guides in the area!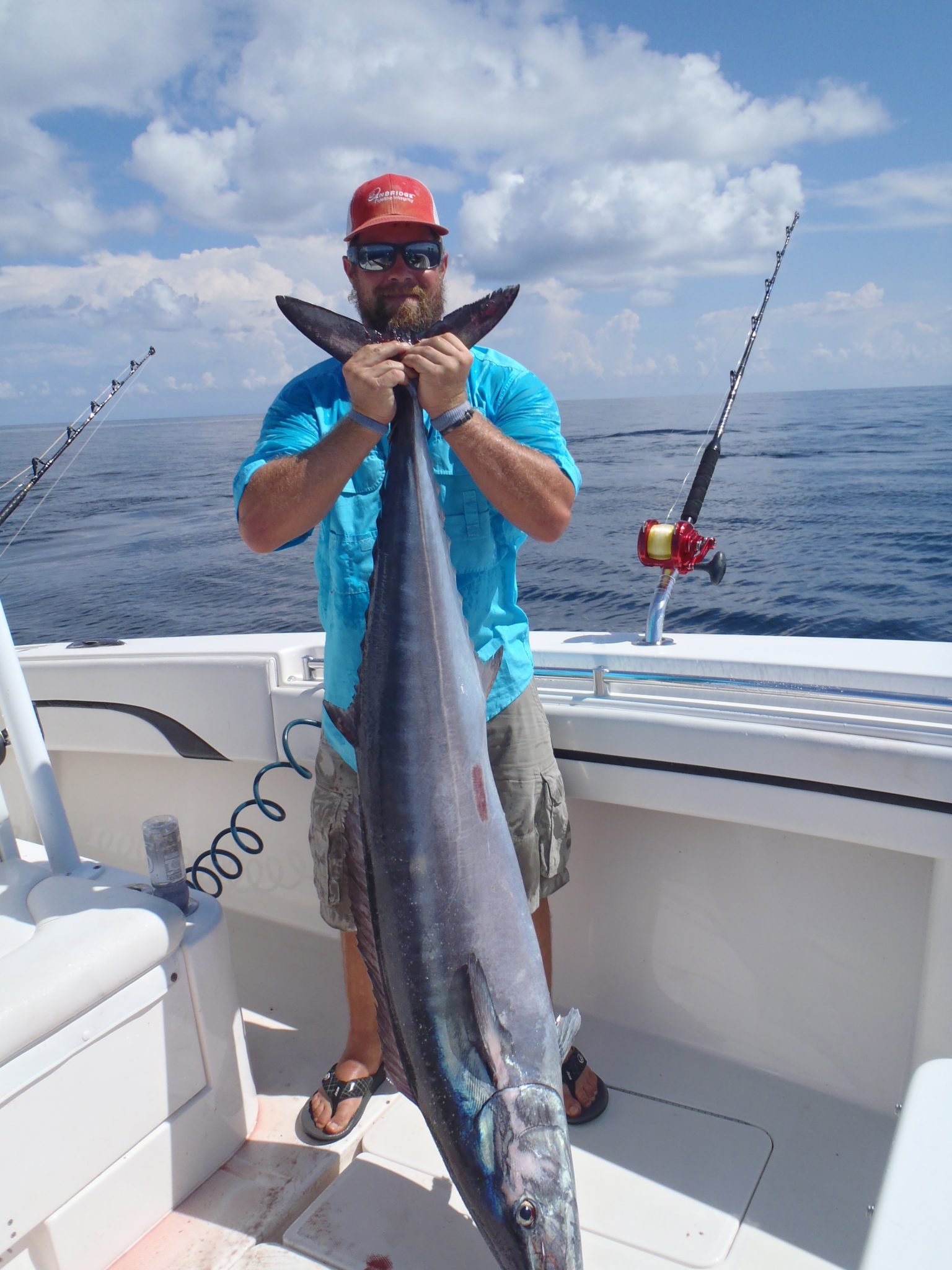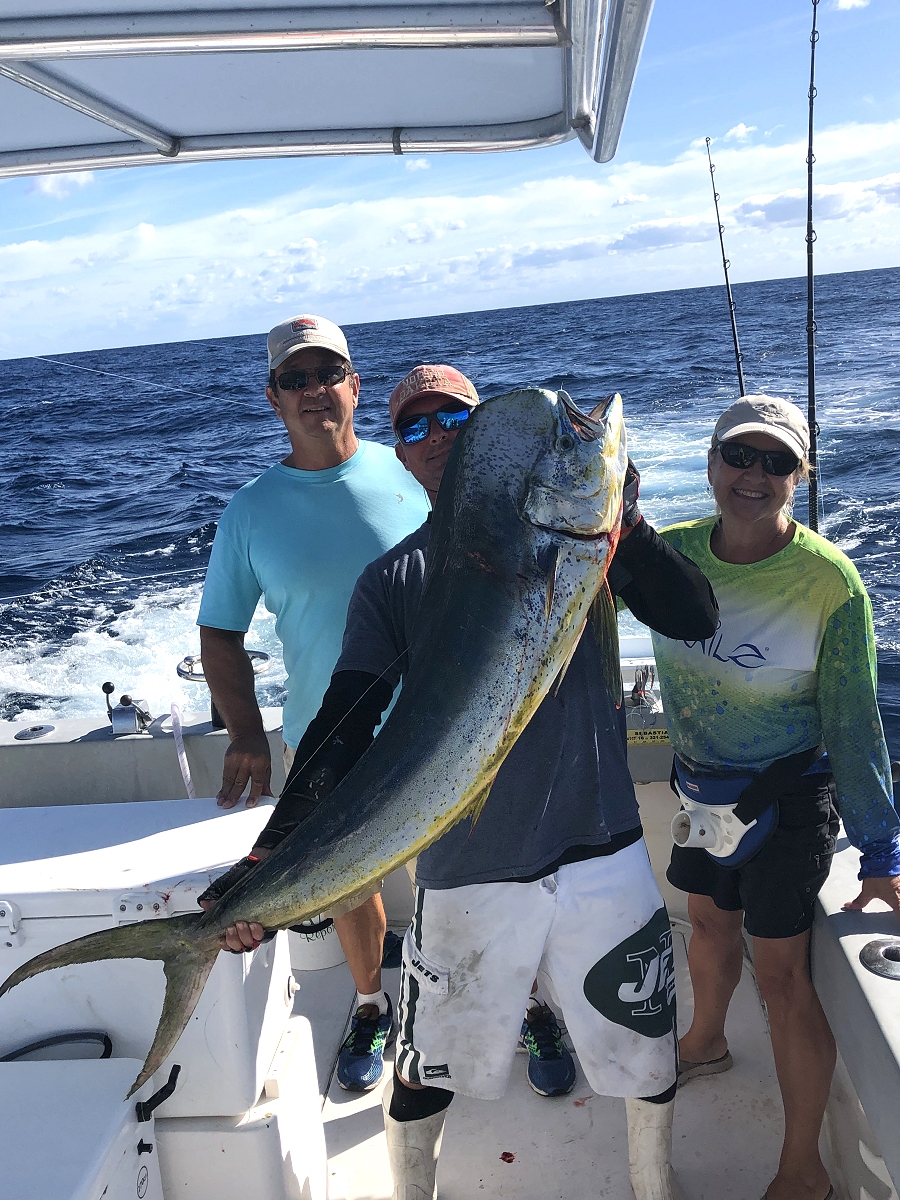 Book Your Fishing Charter