The Ultimate Destin, FL Travel Guide
Destin is one of the vacation hotspots of Florida and for many great reasons! It was founded in the 1850s, once known as a sleepy fishing town and skinny peninsula until a bridge connected it to Florida's mainland. Fast forward to today, it is now a lively town with an intimate, friendly atmosphere known for its fishing opportunities, delicious restaurants, and tourist attractions.
With the many things to do in Destin, it may leave you overwhelmed trying to create the perfect itinerary when heading to the city! So, what are the things you should know? Read on for our Destin FL travel guide!
The Ultimate Destin, FL Travel Guide
You probably now know that Destin is one of the most fun and vibrant beach towns along the Florida panhandle, offering a ton of things to do and see. Here are some things you should know so you can have a fun, memorable vacation, whether you're going solo, with a partner, your family, or friends!
The Best Time to Go
While Florida is a relatively warm state, the best time to head to Destin is from April to May. These are the months when you can be assured warm weather, a shining sun, and comfortable temperatures (between the mid-70s to 80s) throughout the day. If you visit any earlier than that, you might experience cooler weather and waters. 
While you might want to consider going during summer, this is peak season, which incurs a lot of crowds. Late summer to fall will also bring rain and sweltering weather, which is why the sweet spot is between April to May if you want less of a crowd and good weather. Plus, you get to save money
What to Do in Destin, FL
There are so many things to do in Destin that we need a separate guide of the activities alone! That said, we narrowed it down to the best places to visit for beautiful views and fun adventures:
Head to the Beaches
Whether you want peaceful walks along the shore or a place to get a tan while watching the sunset, Destin is the place to be. As mentioned, Destin is home to world-class beaches with sugar-white, soft, and cool sand even during the hottest summer days. Here are some of the best beaches you must visit just for the views alone. 
Henderson Beach State Park – Walk along the white, mile-long sands in this state park, or go on a mini-adventure with their pet-friendly trail where you can explore the park's protected dunes and vegetation.
Crystal Beach Park – Head to the Shore, which doesn't only offer a spectacular beach, but wildlife observation areas where you can enjoy the scenery!
James Lee Park – This is located a bit farther east from Destin but is worth the drive. The gorgeous area is accessible through nine dune walkovers, where you can enjoy beach picnics or enjoy food from their seafood restaurants!
Norriego Point – This is a little white sand peninsula located at the end of Holiday Isle. It features gentle dunes, sea oats, and weathered wooden fences where you can enjoy the natural beauty and boats.
Visit Museums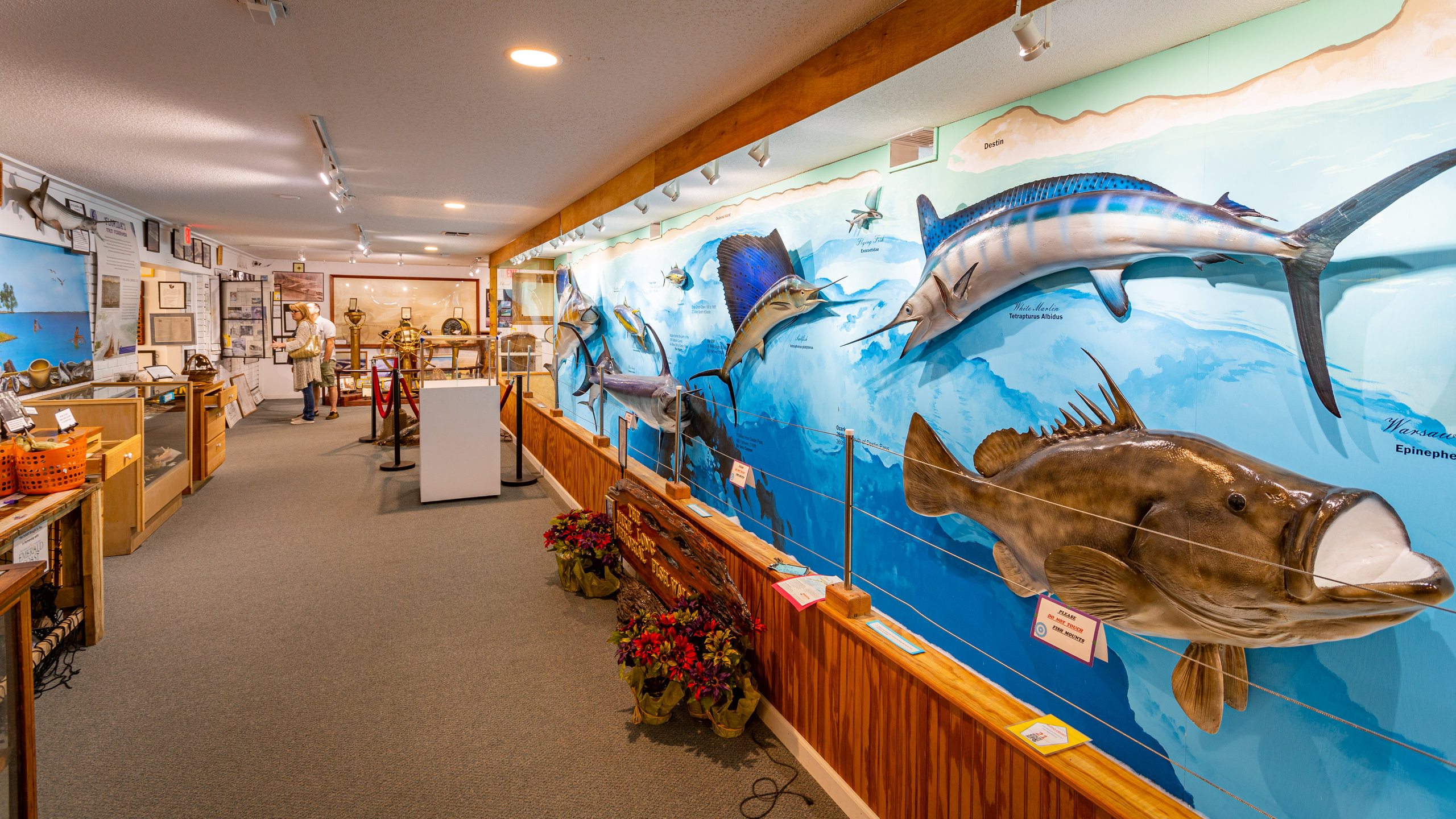 Besides the beaches, head to the many museums of Destin to learn more about the city's history. Here are some areas to visit:
Air Force Armament Museum
Destin History & Fishing Museum
Emerald Coast Science Center
Heritage Park and Cultural Center
Go Shopping
We can't forget the shopaholics who want to purchase something for themselves or souvenirs for loved ones back home!
We recommend the HarborWalk Village, which houses many shops, charters, themed bars and restaurants, and more! You can also shop at the Destin Commons if you're looking for clothes, jewelry, and other specialty shops.
Go Fishing
Not only does Destin have stunning white beaches and emerald blue waters, but a ton of fishing opportunities. It isn't called "World's Luckiest Fishing Village" without reason! You can either go fishing along the shore or book a fishing charter with a captain who can take you to the best fishing spots and teach you more about the art of fishing.
There are also other outdoor activities you can enjoy, such as diving, snorkeling, golf, paddleboarding, kayaking, and parasailing, among many others!
Where to Eat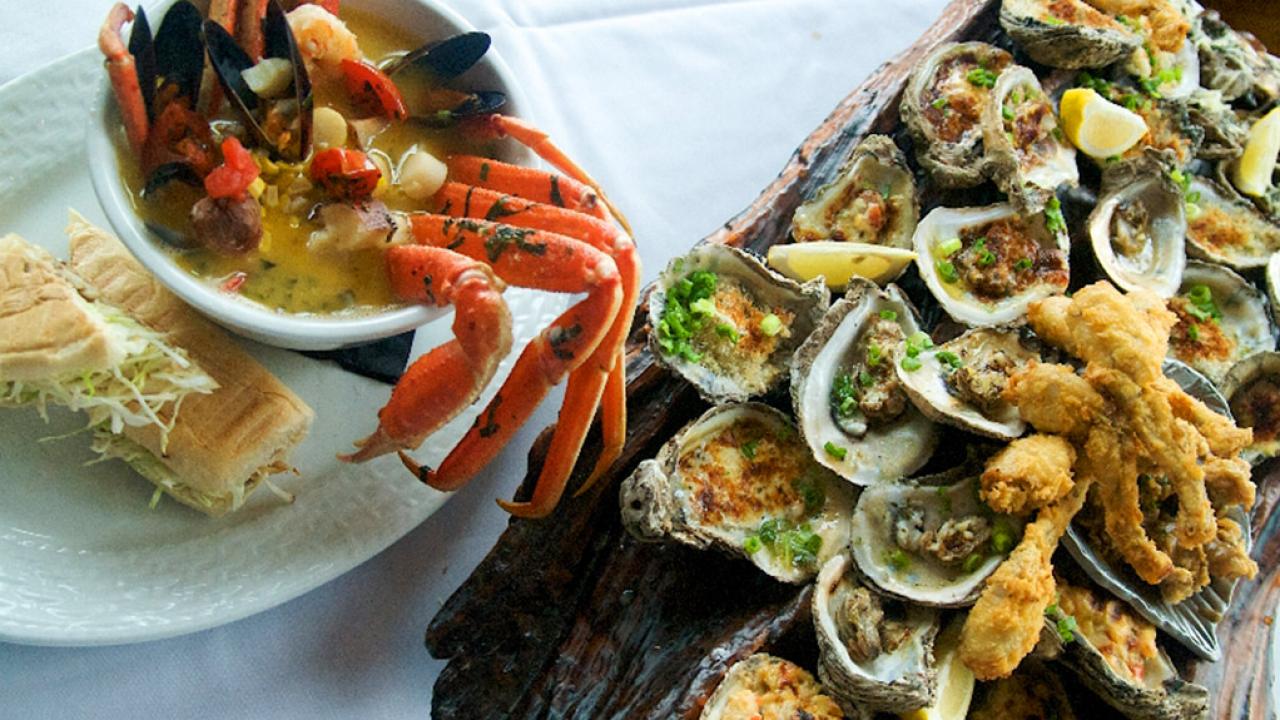 No vacation is complete without a food trip! Being the World's Luckiest Fishing Village, you can always expect a ton of appetizing seafood dishes here in Destin. Make sure to include these restaurants in your must-eat list:
Where to Stay
Because Destin is a top tourist destination in Florida, there are many hotels and other accommodations you can stay in to suit you and your travel buddies.
There are other places you can stay in for the long-term, including vacation rentals, motels, and hostels, all depending on your budget and needs. Make sure you check the reviews of your chosen accommodation to avoid any issues!
Wrapping It Up
With so many activities to do in Destin, we understand the challenge of planning the perfect vacation. With proper research and a guide like ours, you can narrow down your options and include all the things you want to do with your loved ones. Just make sure that you book your accommodation and activities ahead, especially when you're scheduled to go during peak season.
Hopefully, our Destin FL travel guide helped you out! Now that you know where to go and what to do in the lovely city, start planning your vacation of a lifetime! Oh, and don't forget to book a fishing charter while you're at it, because you won't be able to experience the best of Destin without a trip to the deep waters!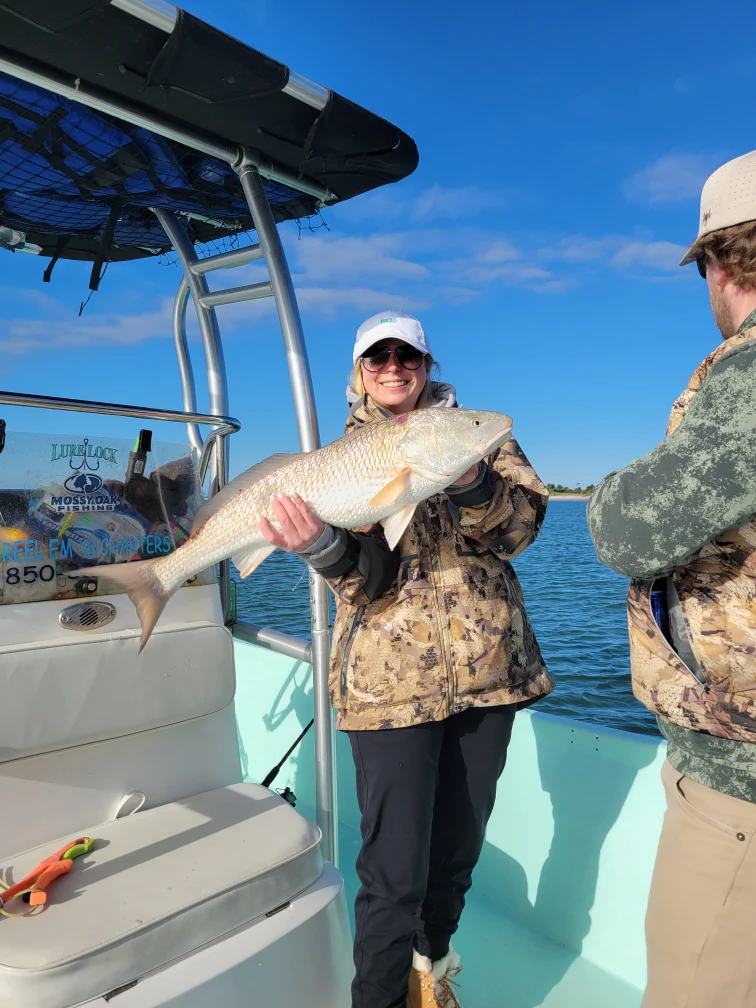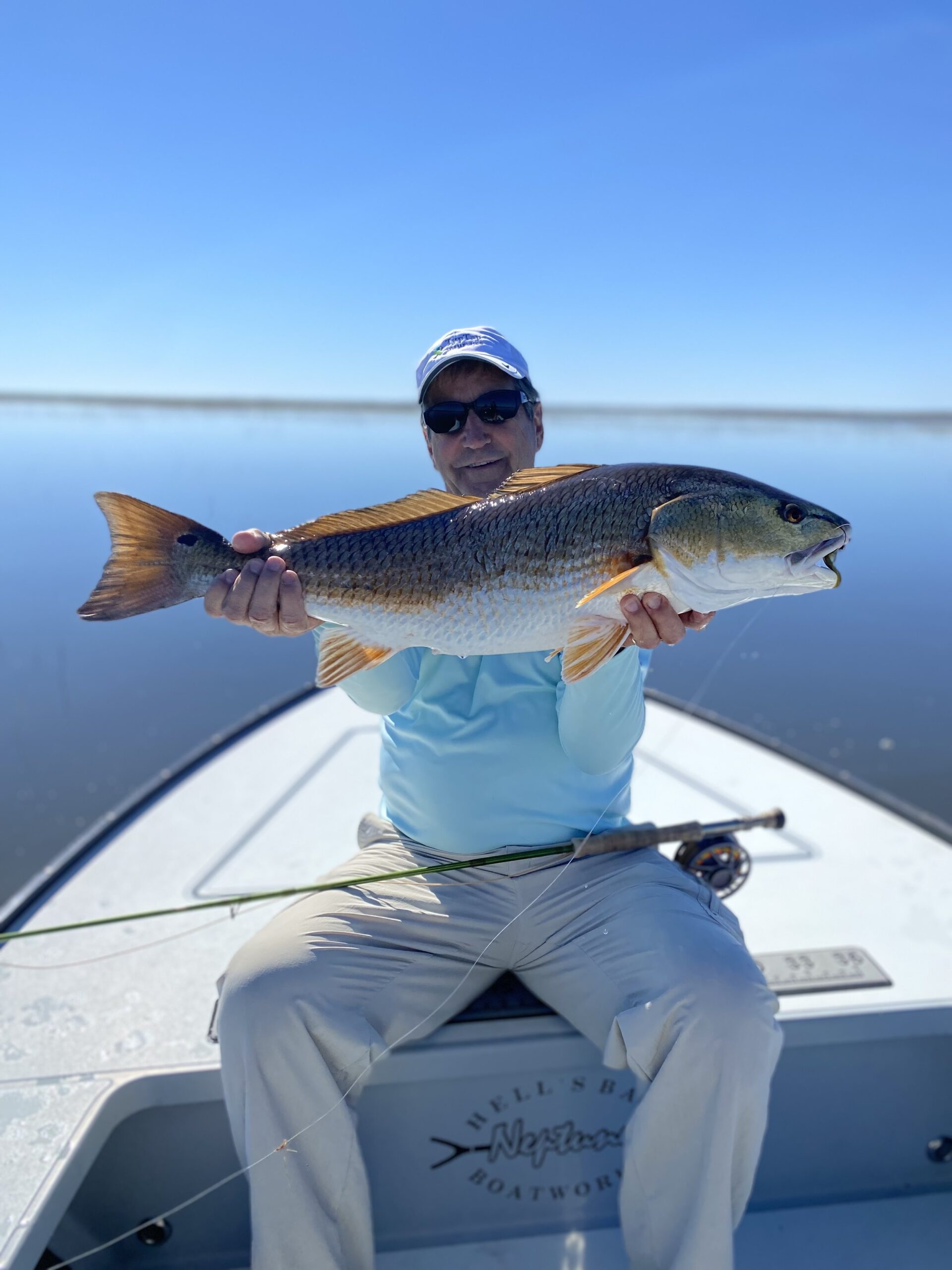 Book Your Fishing Charter